March 2011
Hello everyone, Scty here
Now that the Florida trip is behind us, we are able to get started on a long awaited project. An enclosure for our aft deck.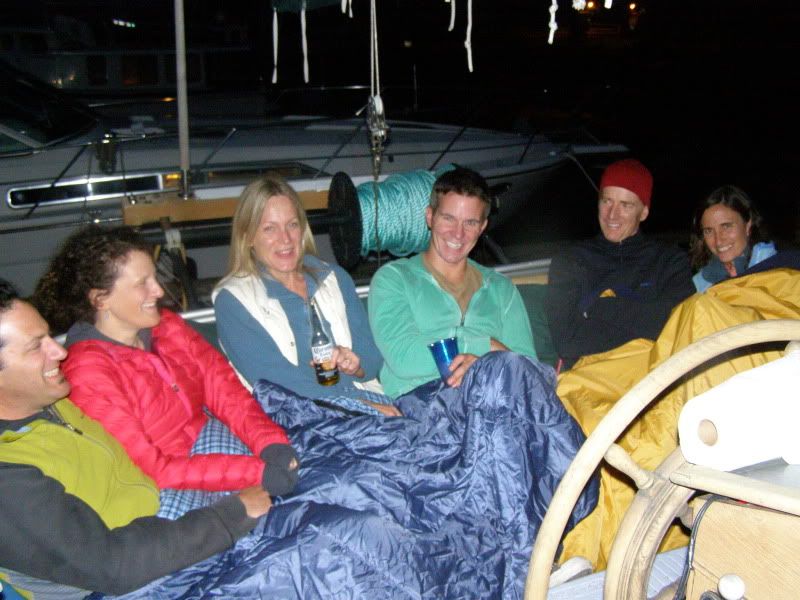 We love spending time outside, but we are always at the mercy of the weather gods. And while on watch during a passage, the elements can be pretty tough.
I wanted something that would allow us to be sheltered but still be outside.
I planned on a "topper" that could be enclosed during the winter months to create an extra room for Ghost. Then in the summer, we would simpley have to remove the canvas and we could still enjoy the warm summer afternoons.
I decided to build this moinster in two pieces. The total area would be about 15' x15'.
I started out needing a rather large place to start the project. I found I was able to use a friends garage for a few months to get things together before final assembly.
Step one was to buy the "core" material. I decided to use 1" foam that would be epoxied between 1/4" plywood. The total thickness was going to be 1.5".
I used the foam as a template to get an idea about hatch position and hole linup for the 10 shrouds.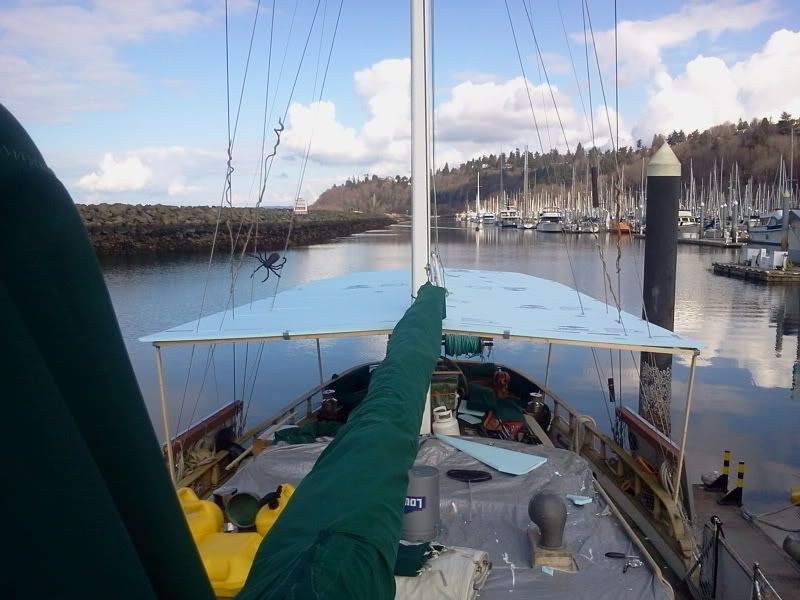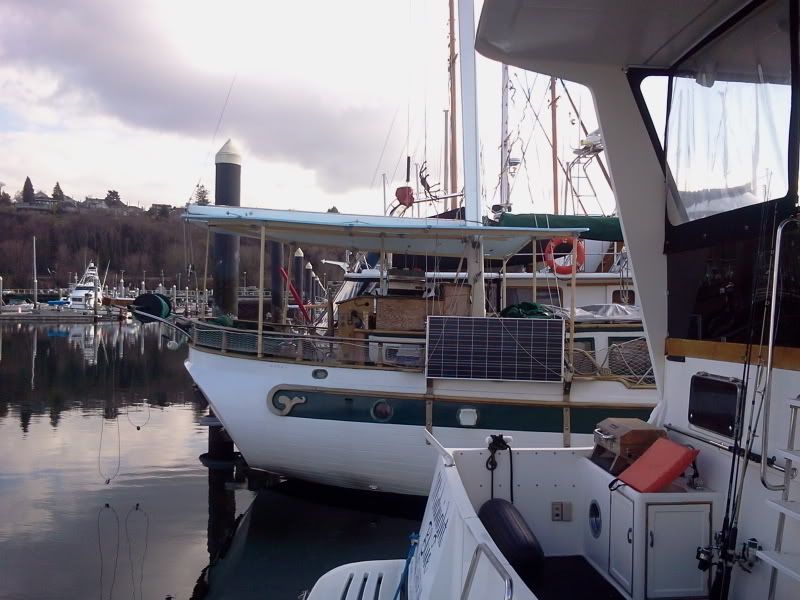 After this template was up, I was able to get a rough idea of what the whole thing would look like.
Now off to the shop!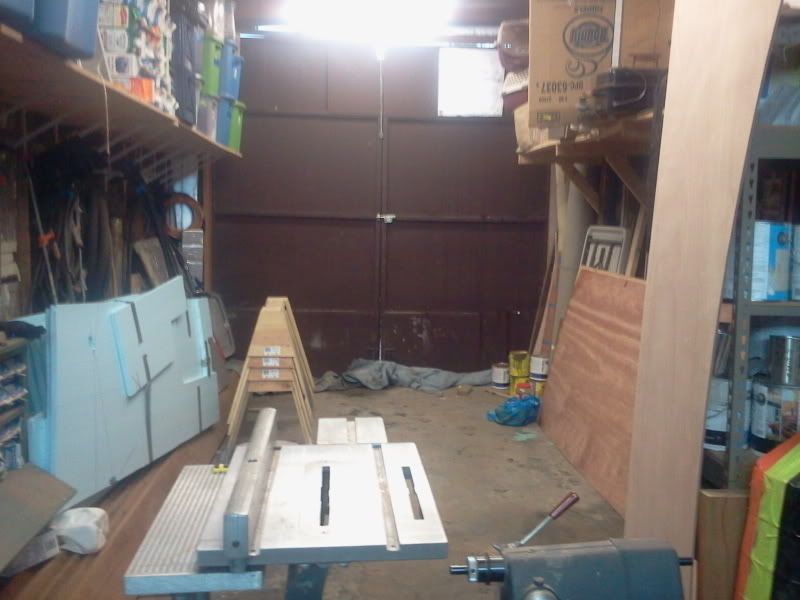 I layed out 4 sheets of 1/4" ply and fiberglassed them together and on top of this I places one side of the foam template.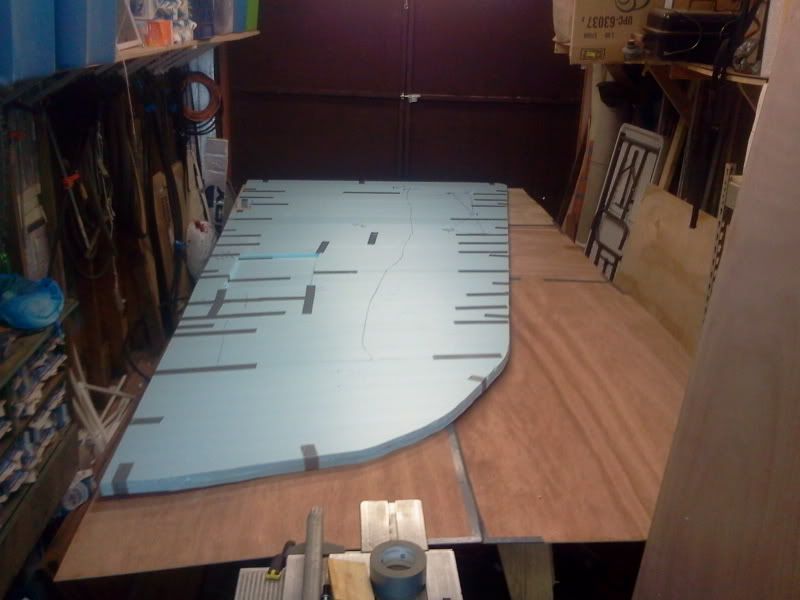 I trimmed the excess ply and now I had a rough single side of the topper. In this case it is the starboard side.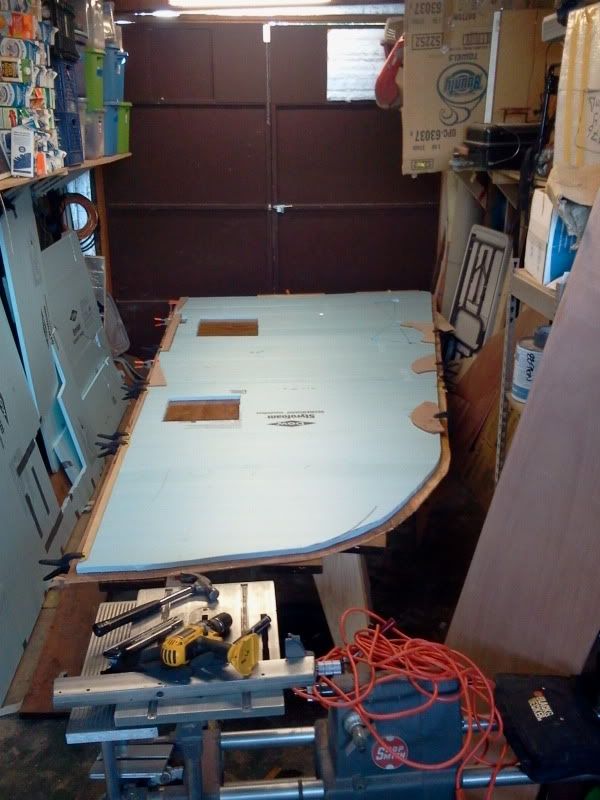 I then cut out the two hatches that would be on this side.
these two pieces were laminated together and while it was drying I was able to do the same with the port side.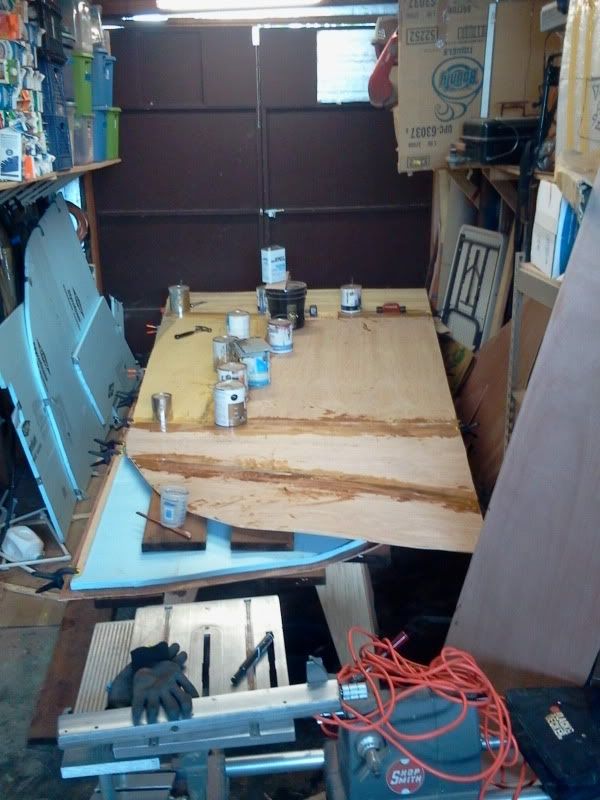 I needed to reenforce the areas where the supports and solar panals would be. In these places I inserted solid wood istead of the foam. I also ran wiring for lights, speakers and the solar panals.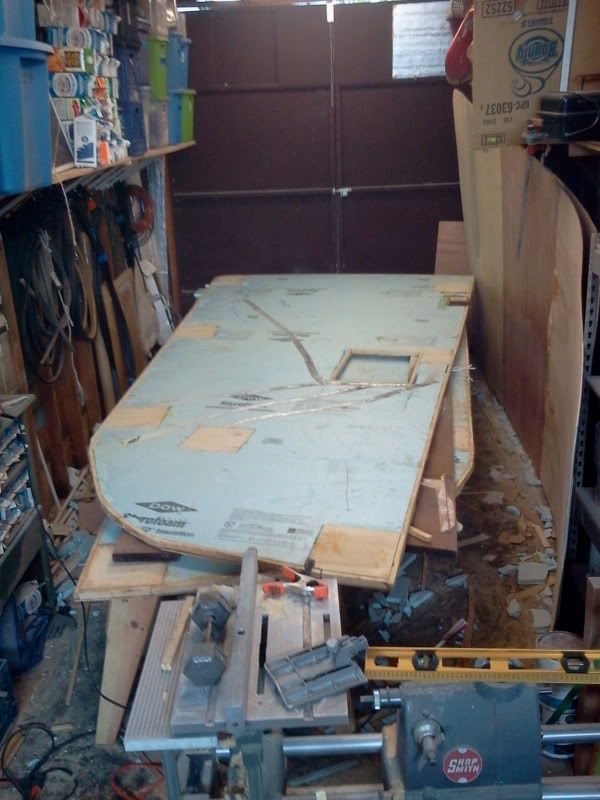 The 1"x2" peices that i used to hold up the template, are now placed around the edge.
More next month!