Summer 2008 – Sat 7/12-7/14 The Crossing, Buccaneer Bay & Pender Harbor
The crossing of the Strait of Georgia wasn't too bad. We separated from Wind Dancer because they wanted to go to Secret Cove and we wanted to explore Buccaneer Bay on Thormanby Island. It has a nice Sandy beach and the kids really needed some running time. Anchoring in Buccaneer Bay is a little trying, but we finally got Ghost settled in a great spot and headed to shore. The kids had a great time playing in the water and Scott went exploring. A little while later he returned with this: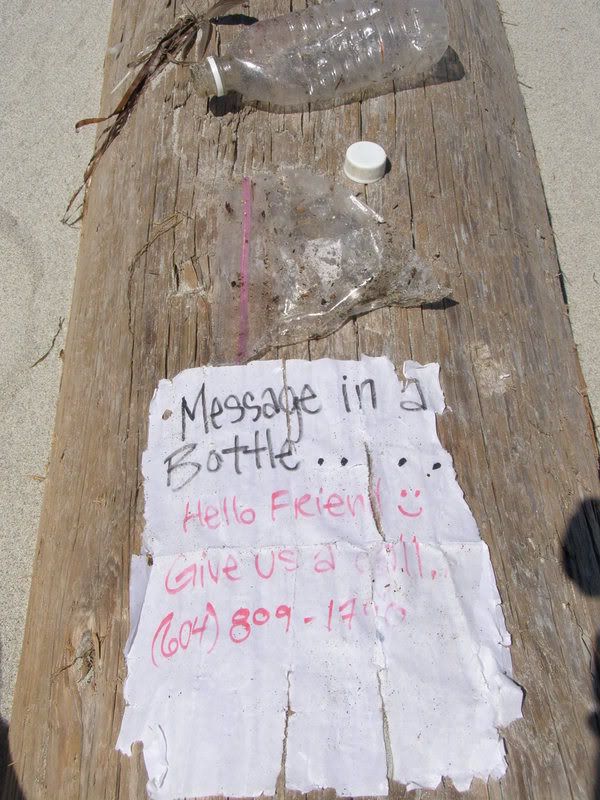 Scott was so excited. I think he was secretly jealous of Ellie finding a message in a bottle last year, so this made up for it. It was pretty water logged, but after setting it out to dry, we were able to read it. We actually called the person and left a message with our email address. This is the response we received:
Hi :)
My name is Courtney, I am the girl who wrote the message in a bottle! Well actually 2 of my friends and I wrote it about 3 and a half years ago!! We wrote a couple of those notes not knowing if people would ever find them or not and about 2 years ago someone found one in Mission BC! We are from Fort Langley BC! Your website says you are from Seattle! Where is Buccaneer Bay? Did you find the message in the water or was it washed up somewhere? As soon as I heard your message about finding the bottle I called my friend and we had forgotten all about those messages! We were so shocked that someone had found another one! I guess the bottle kept the note dry because you could easily read my number from it!!

Pretty cool, huh.
The next morning we headed to Garden Bay in Pender Harbor to meet up with Wind Dancer and do a little shopping.

CB & Tawn from Palarran were going to meet up with us in a couple days.

Scott enlisted Curtis to help with the engine coolant system that was still giving us trouble and Cynthia and I took the kids into Madeira Park to try to find a park.

Luckily there was a school that had great playground equipment right there next to the IGA grocery store.

We spent 2 days just relaxing and exploring this great place.

The 2nd day we went to the park was extremely eventful.

First we saw a deer run through the playground right next to the kids.

Then we saw a couple eagles soaring above us and finally when we had decided to leave there was a large cat sitting in the grass looking at us.

We knew this couldn't be a domestic cat, it was too big.

I tried to take a picture with my cell phone and this is what we got: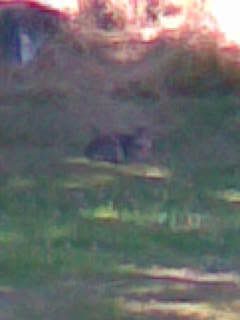 We thought it might be a cougar cub and figured it might be a good idea to get out of there just in case mommy came along.

We told the local police office and they were excited to hear about it, but a little worried it was hanging out at the school playground.

Later that evening Palarran pulled in and we had a big spaghetti dinner aboard Ghost.

The sunset was great and it was so nice to be all together.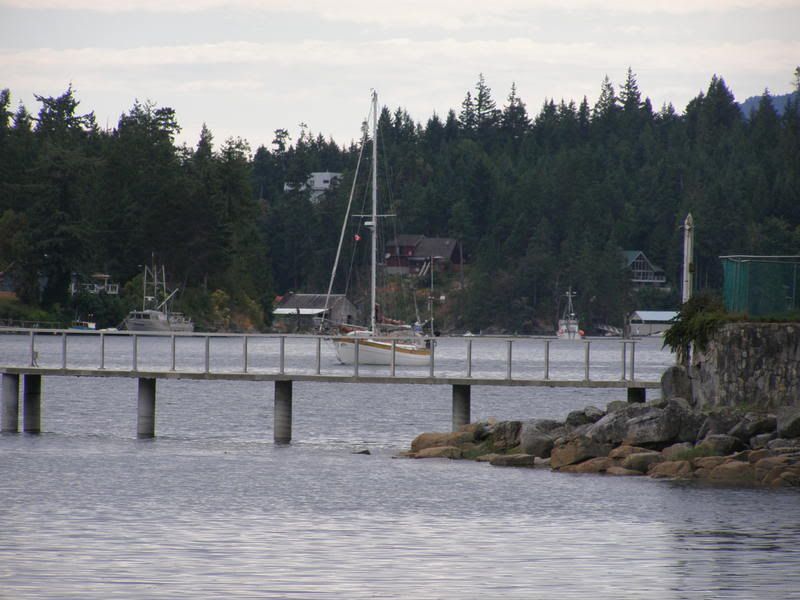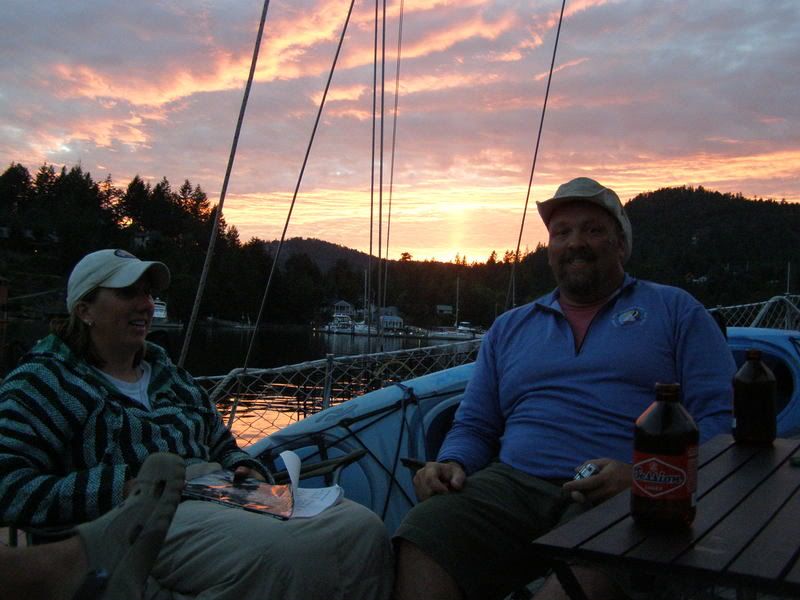 The decision was made to take off the next morning and head for Princess Louisa.