The Rest of 2010 - October thru December
Wow, it's been a long time.....hasn't it? I've really been a slacker on updating. We have tried to get rid of our internet and I have to say, it's a lot harder to get to coffee shops to do updates than I thought it would be. I can't believe how much I rely on the net. But really that's just an excuse, I've just been procrastinating.
Anyway, October was a great month. We were quite busy with soccer season, but we planned a weekend away with our friends from Pearl, Bob, Shari, Sydney, Annie, and Salty. They invited us to join them on Orcas Island at some cabins called West Beach Resort. We were staying two nights and the car looked like we would be gone a week:
The resort was absolutely beautiful right on the water on the West side of Orcas Island. The cabins were pretty cute, too:
We all enjoyed hanging out, carving pumpkins, playing games, cooking, eating and just spending some good quality time with our good friends:
It was such a great weekend we vowed that we had to do it again and hopefully soon.
The next weekend was Halloween and once again, we had our annual Trick-or-Treating on the docks and After Party at Ghost. This year we had the most kids ever:
Our neighbors were as generous as ever and the kids had a blast:
We even dressed Fathom up (using some of her natural assets):
November 2010
We started off the month with Ellie's 8th Birthday Party. I can't believe my baby is really 8. She invited some friends down to the boat for movie night. They all had so much fun: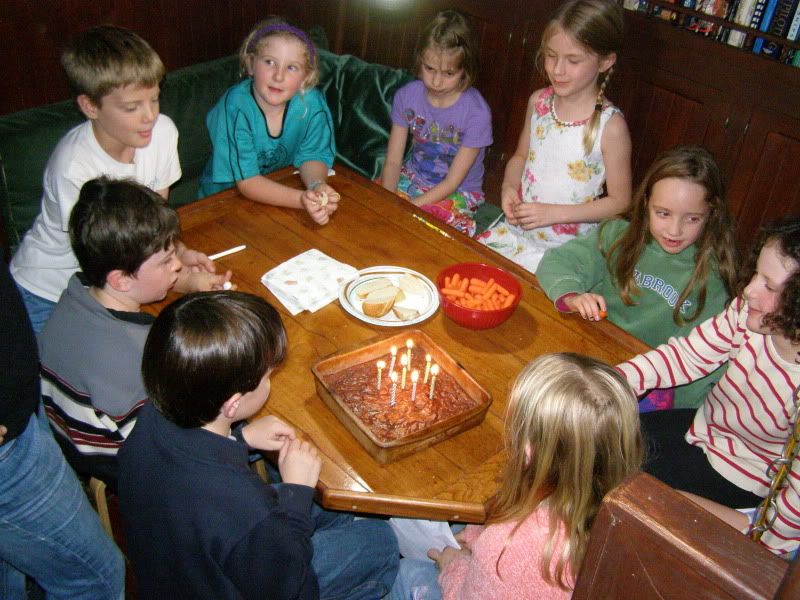 We had plans to drive to Boise for Thanksgiving, but due to the weather we decided to stay home. The kids and Fathom enjoyed the snow that dumped on Seattle and spent every minute they could playing in it: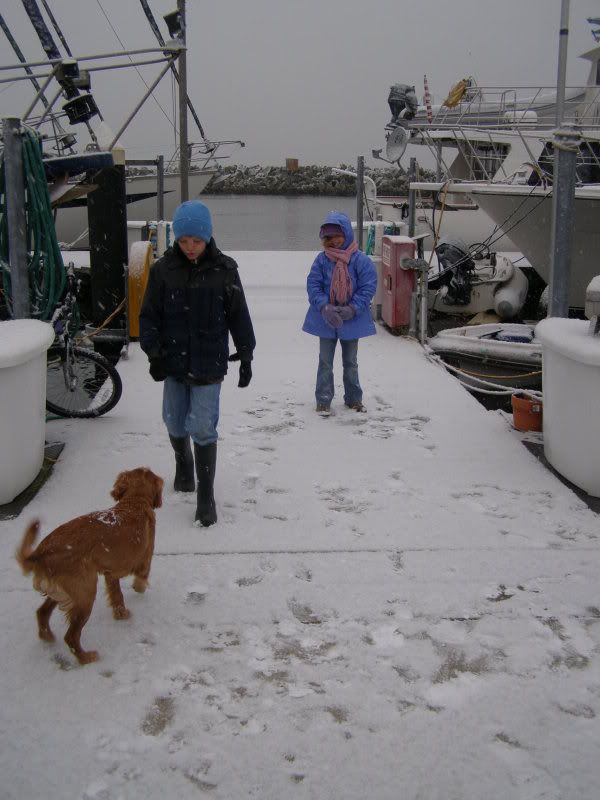 We went to Bill & Heidi's for Thanksgiving Dinner and enjoyed spending a couple days hanging out with them. We taught them how to play Mexican Train and had so much fun.
December 2010
The holidays on the boat and in the marina were wonderful this year. We enjoyed decorating the boat along with our neighbors and it was so festive:
We also got some great Family Pictures:
Check this one out - the Ghosts of Ghost:
Every year our neighbors try to put together a lighted dinghy Christmas Parade. This year Boo looked great:
Unfortunately the battery we had for the lights wasn't all that good, so we couldn't keep the lights on the whole time we were out. Afterwards we went aboard our neighbors boat Reflections and had hot buttered rum. Yummm!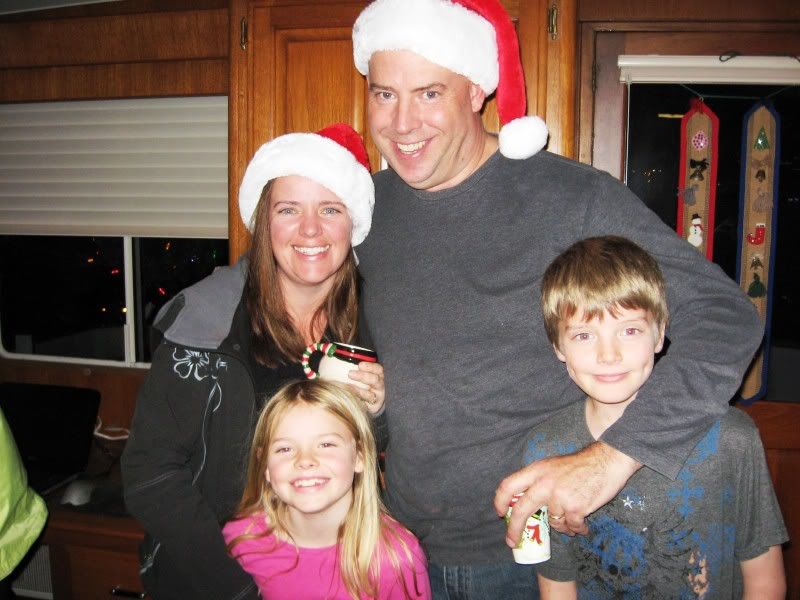 For Christmas this year, we all headed to Bill & Heidi's house. Scott's parents were in town and we enjoyed a big Brosius Family Christmas:
Spending the time with family was wonderful.
We decided to spend New Year's Eve in Blakely Harbor this year with our friends from Hawkwind. The weather was absolutely beautiful. Extremely cold, but beautiful. We headed out together and both took pictures of each other. Fathom seemed to be happy to be out on the boat again:
Here's Ghost: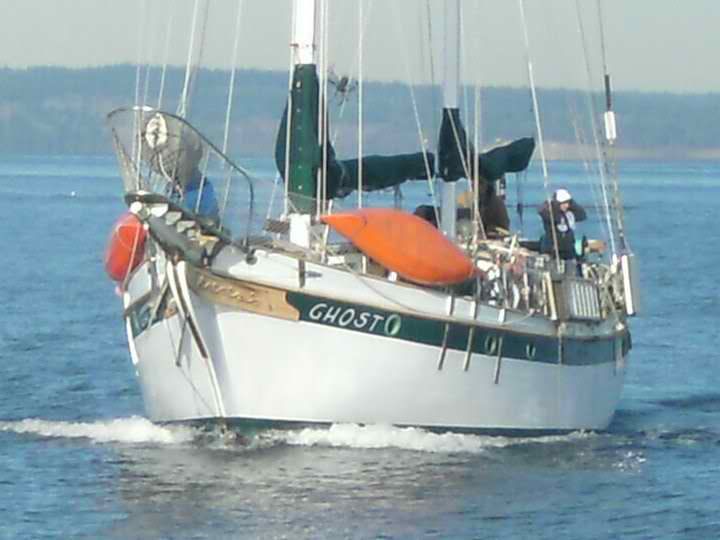 And Hawkwind: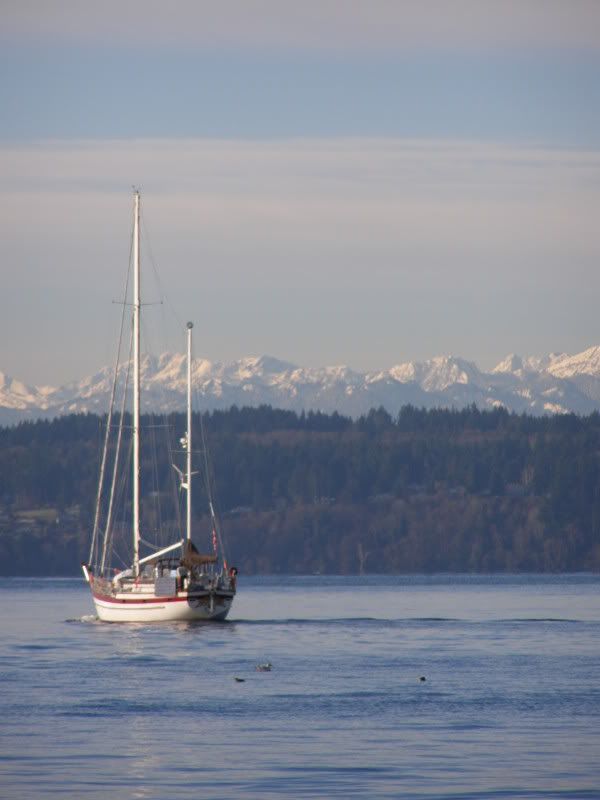 The view from Blakely Harbor is beautiful. I always love when the sun sets on downtown Seattle: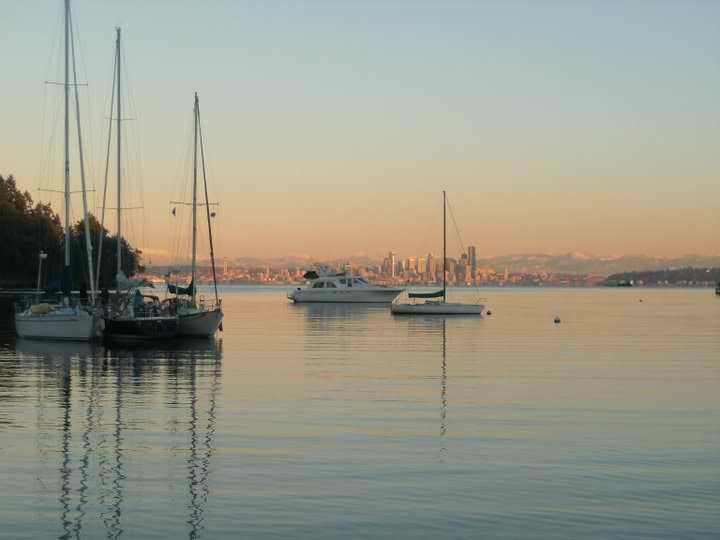 We all enjoyed ringing in the New Year: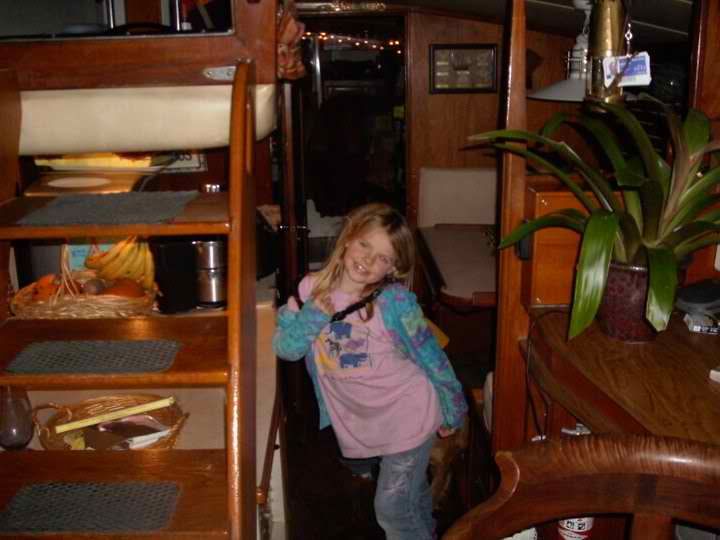 Alas, Miss Ellie didn't make it until midnight, but she did pretty good: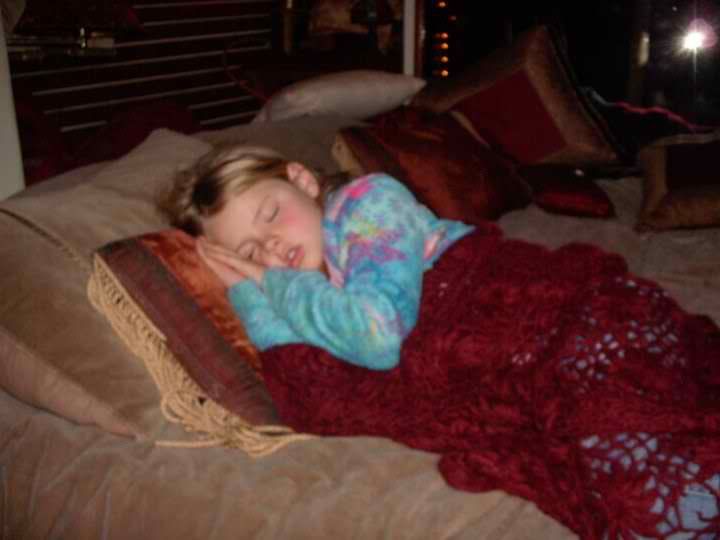 It was such a wonderful time with KC and Elaine and it was so nice to get the boat away from the dock. Happy New year Everyone!!!!