October 2007
Pictures from October: http://smg.photobucket.com/albums/v299/sailormomma/October%202007/?action=view&slideshow=true
Another month gone by, and not much to report. The kids have been busy in school and Scott and I busy at work. We had an amazing Halloween again this year. Every year we put a sign up sheet at the head of the dock for anyone who would like trick-or-treaters. That way we know who wants to have us and it gives them a heads up that they will be having some little monsters, goblins, princesses, or GHOSTS stopping by. This year we had 17 boats to go to. Here is Zak & Ellie: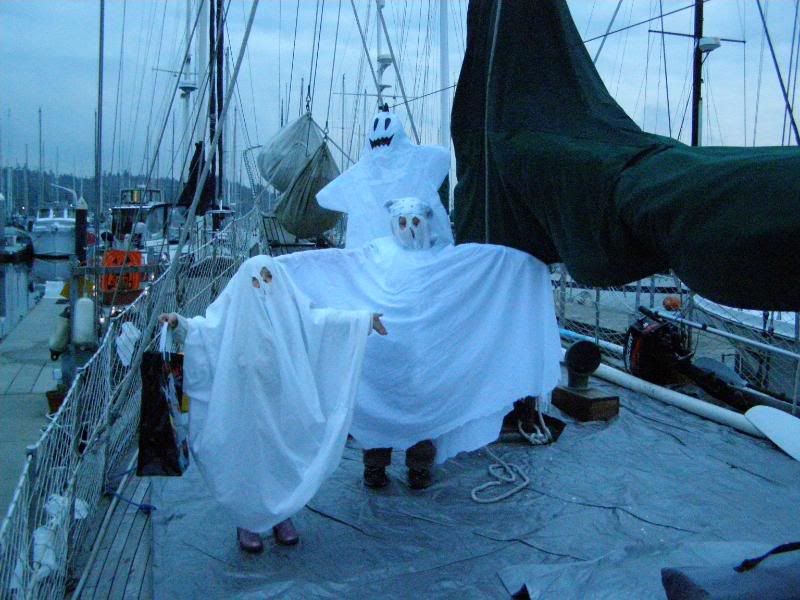 Some neighbors who recently had a baby were going to go with us, but decided to just cruise around in the dinghy: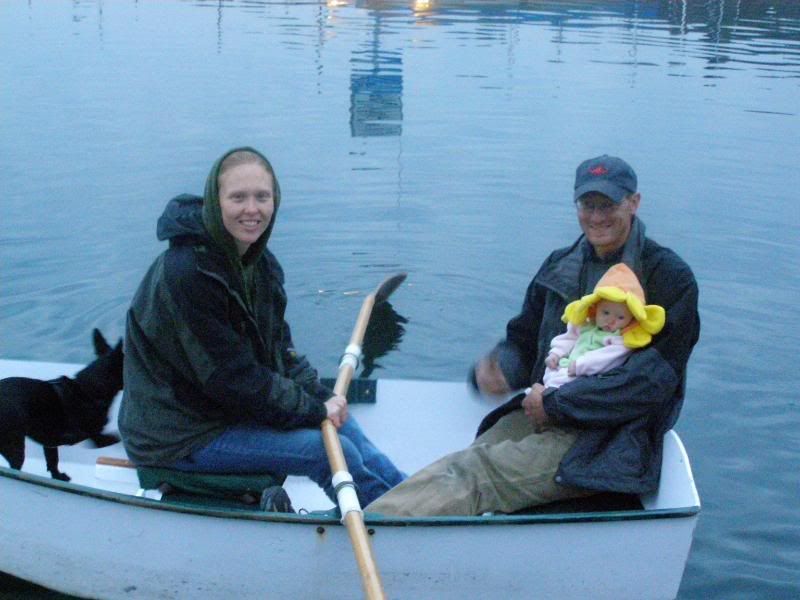 Many neighbors went all out: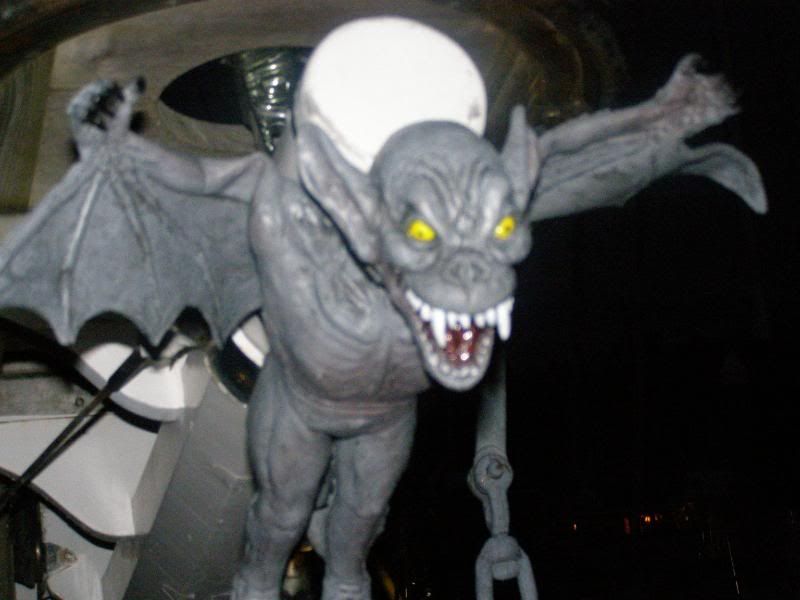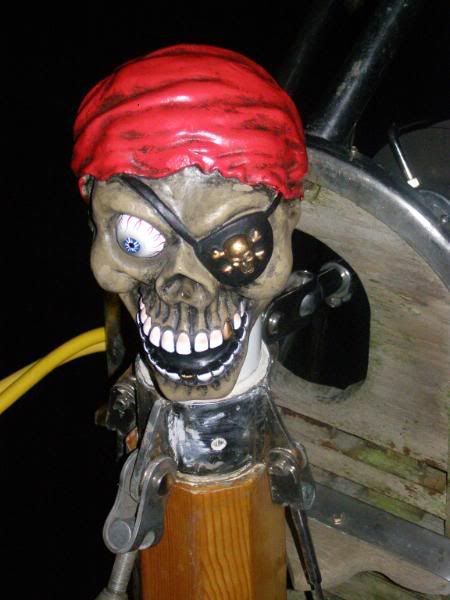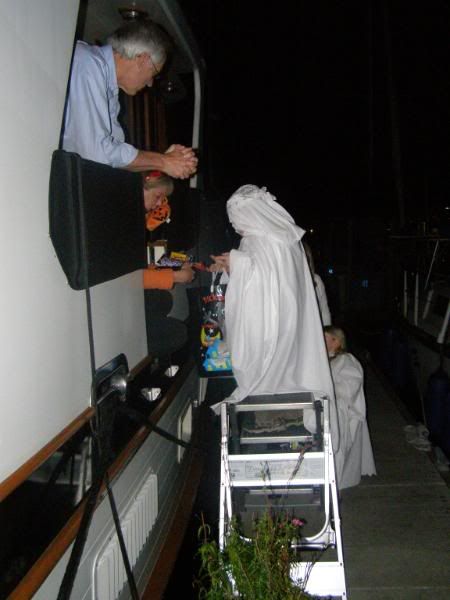 The kids definitely were spoiled and instead of pieces of candy, they received bags of candy, toys, do-dads, and whatever else you can think of. Afterwards, we had everyone come over to Ghost for dessert and drinks. We had Ghost cookies, caramel popcorn, pumpkin seeds, pumpkin bars, hot apple cider, and hot spiced wine. We counted approximately 30 people that came over. It was a great time! We really enjoy getting to know the neighbors and saying Thank you for going all out for the kids. What an amazing neighborhood!