March 2008
Pictures from March 2008: Slide Show
I guess it's about time I made our March update since it's now almost the end of April. March was a great month. Zak turned 7 this month and when we asked him where he wanted to go for his party he said Chuckie Cheese. He invited his girlfriend and our neighbors Curtis and Cynthia showed up, as well. It was a great time, but unfortunately we forgot the camera.
For Easter we decided to sail over to Blake Island. The marina was completely full, but our neighbors Curtis and Cynthia arrived earlier and found out there was a big power boat that was leaving at about the same time as we were arriving. With a little communication and pre-planning we were able to slip into their slip as soon as they left. We were very lucky! Easter at Blake Island is amazing! Blake Island is home to Tillicum Village, an Indian Village that hosts a dinner and show on Blake Island. The ferry leaves from downtown Seattle and for Easter they have a huge Easter Egg Hunt. They invited any kids that came by boat, as well, and Zak, Ellie, and all the other boat kids had a blast.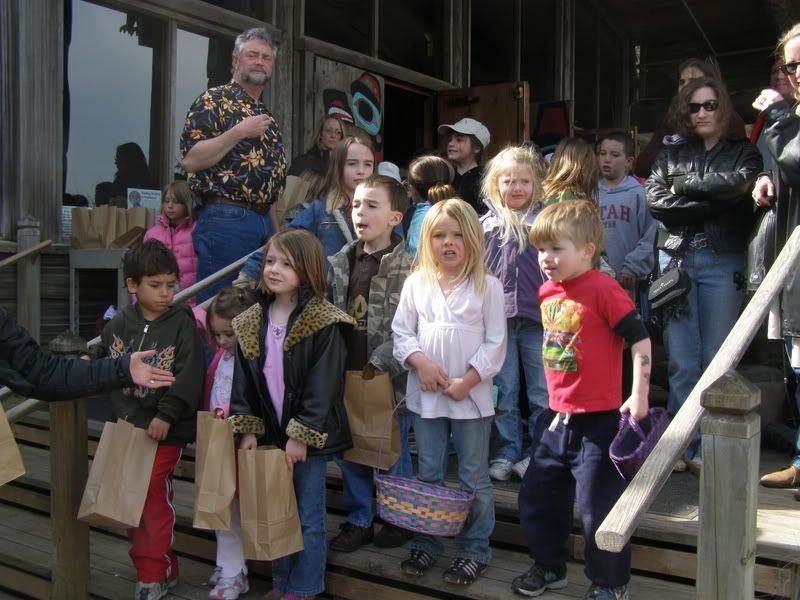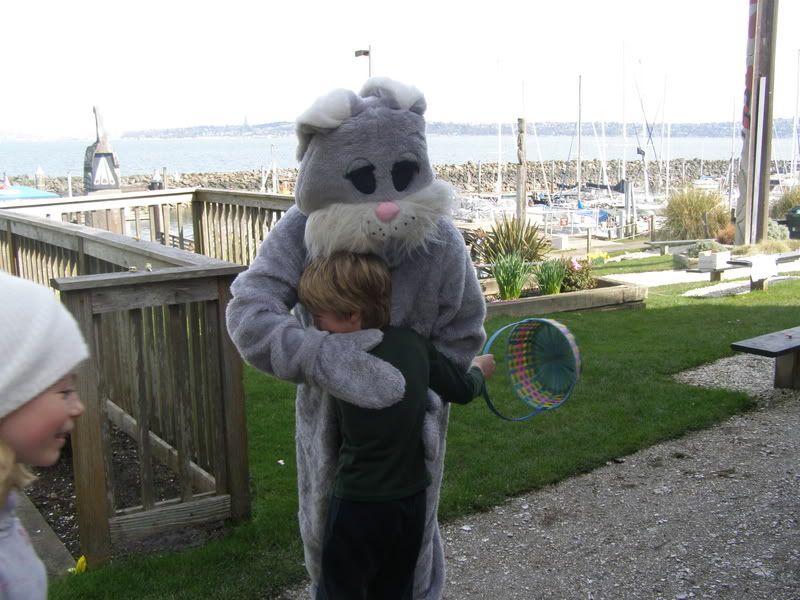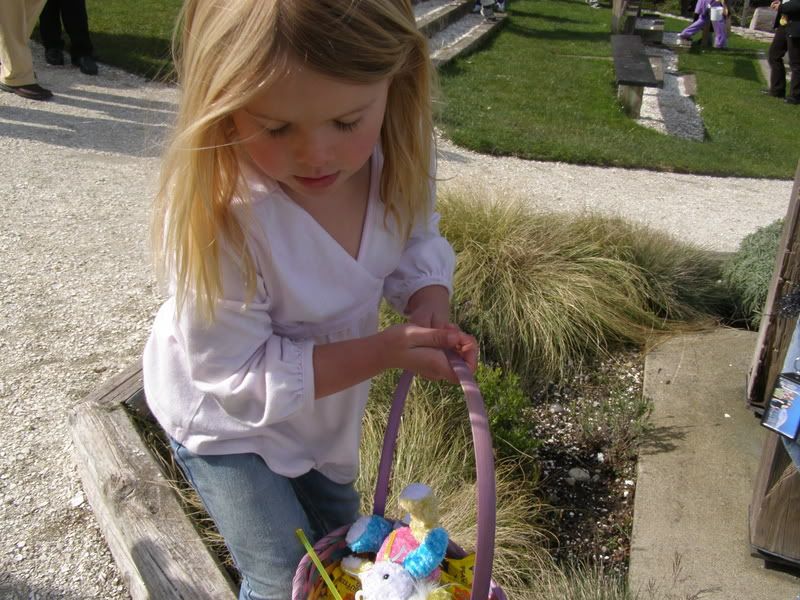 The Easter Bunny even found some candy: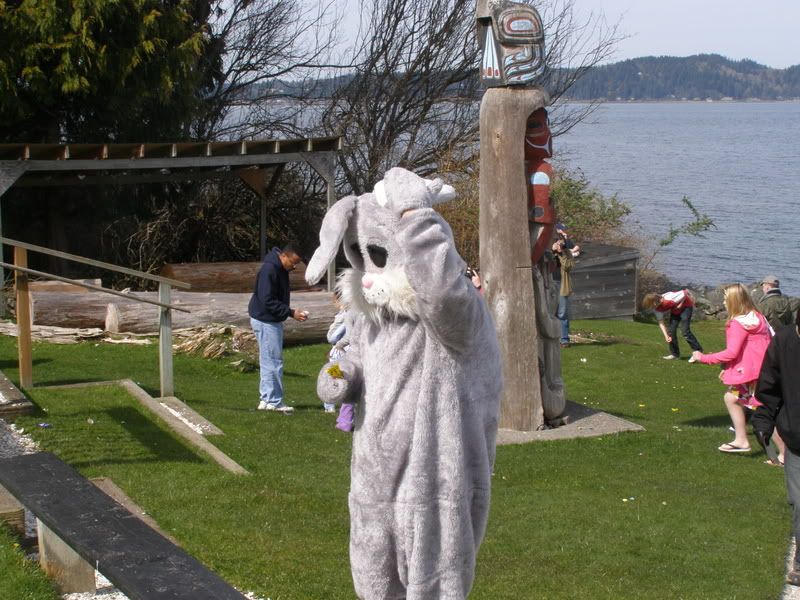 The best part was seeing all the racoons trying to sneak the candy. They definitely wanted some candy, but once the kids came running I didn't see them around anymore. Hmmm, I wonder why!
The kids enjoyed themselves so much. They made some new friends and saw some friends they haven't seen in awhile. Blake Island is always so much fun: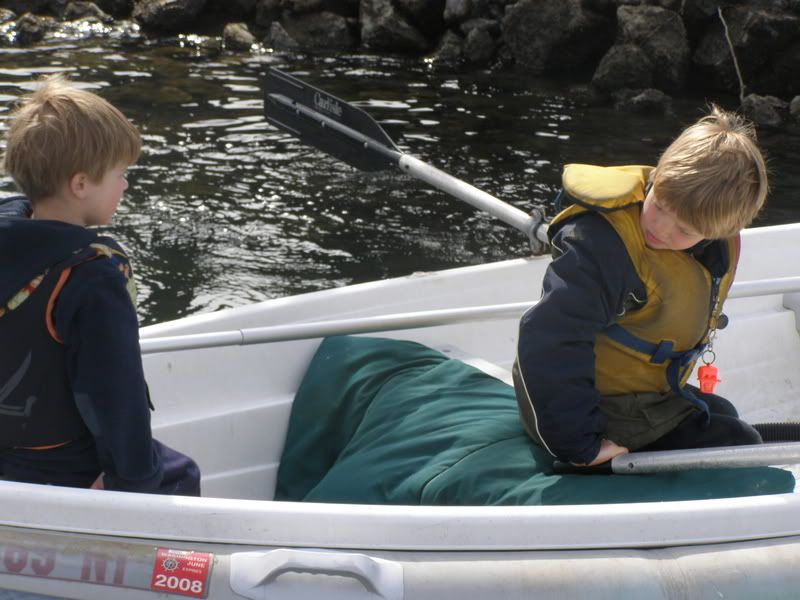 Making a rock into a slide: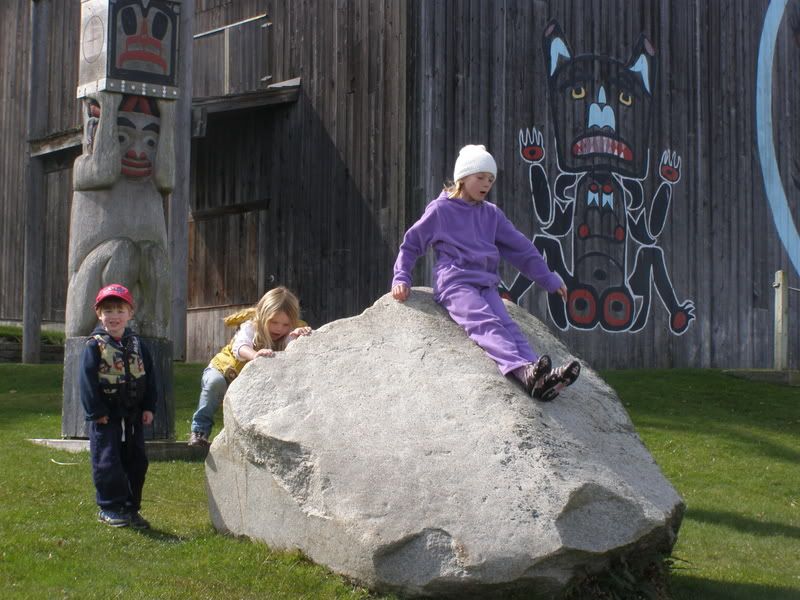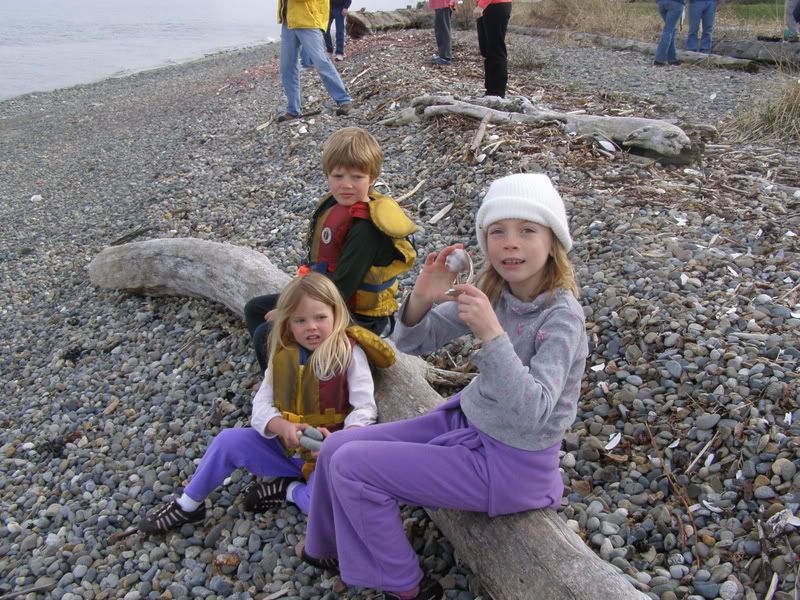 Another fun part about the day was a Flare Shoot-off. Someone organized this with the Coast Guard so we could get rid of expired flares and get an idea what it's like to shoot them off. It was a great experience. I would rather learn how to shoot them off now instead of in an emergency.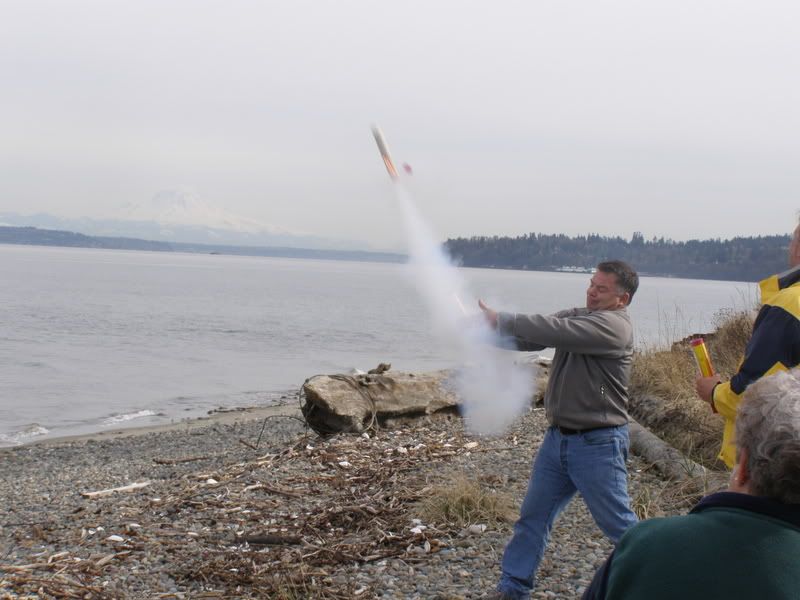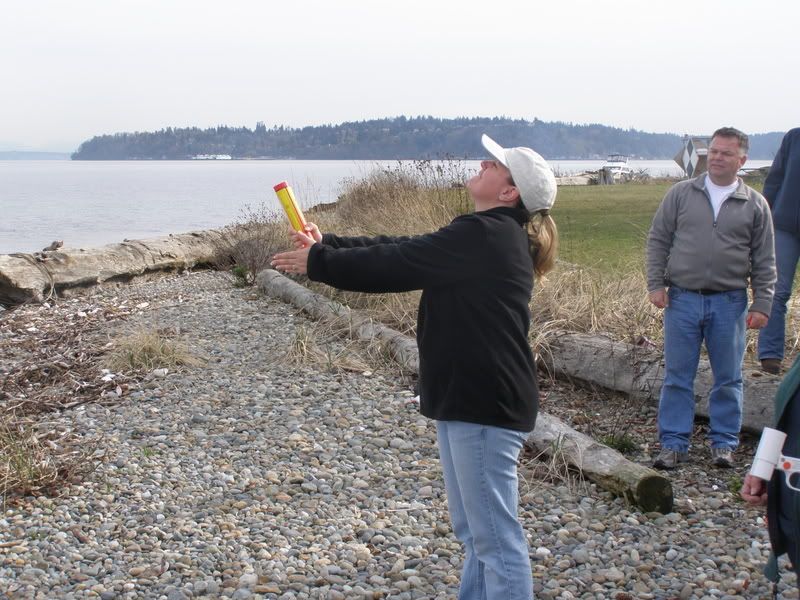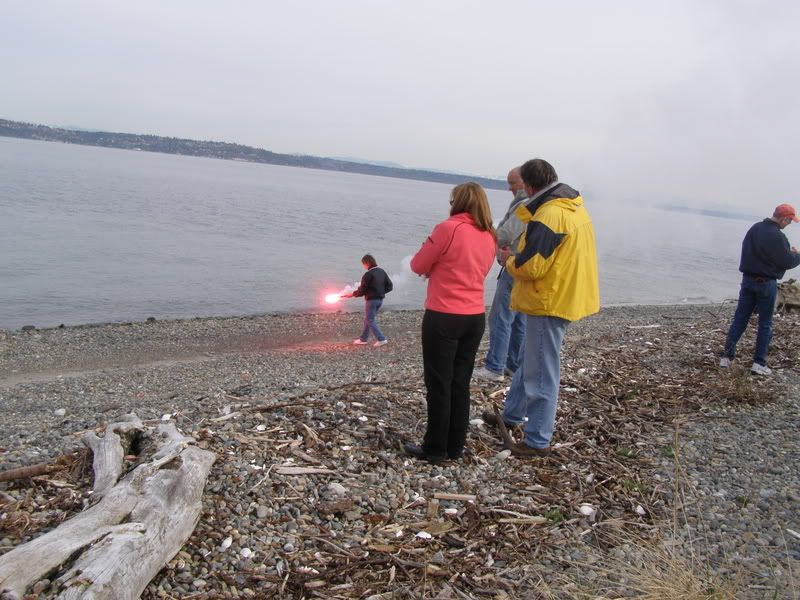 We really lucked out with the weather, but Easter Morning brought the rain along with some nasty winds. The Easter Bunny left some goodies for Zak & Ellie aboard Ghost and Wind Dancer (Curtis & Cynthia's boat) It was a wet search, but they found tons of goodies. The plan was to have Easter dinner aboard Wind Dancer and then head home, but the forcast was looking horrible, so we had two options. Leave early and have a late dinner or stay and head home in the morning before school and work. We decided that the weather wasn't looking too good, so we stayed and glad we did. Many of the boats that decided to head home had issues when trying to get back into their slips at the marina. The wind really picked up. We enjoyed a great evening with Curtis and Cynthia and had a nice sail back home the next morning. Everyone got to school/work on time and life was good!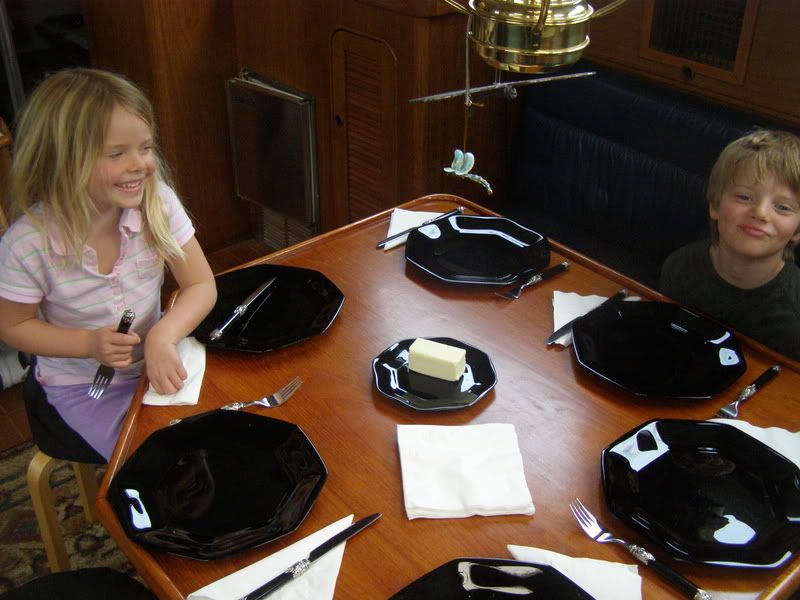 We might have to make Blake Island our yearly Easter getaway. It was so much fun!
Visitor aboard Ghost:
This is Alita. She's a beautiful German Shephard/Coyote mix who came over to visit us. She's helping us with our pet withdrawals: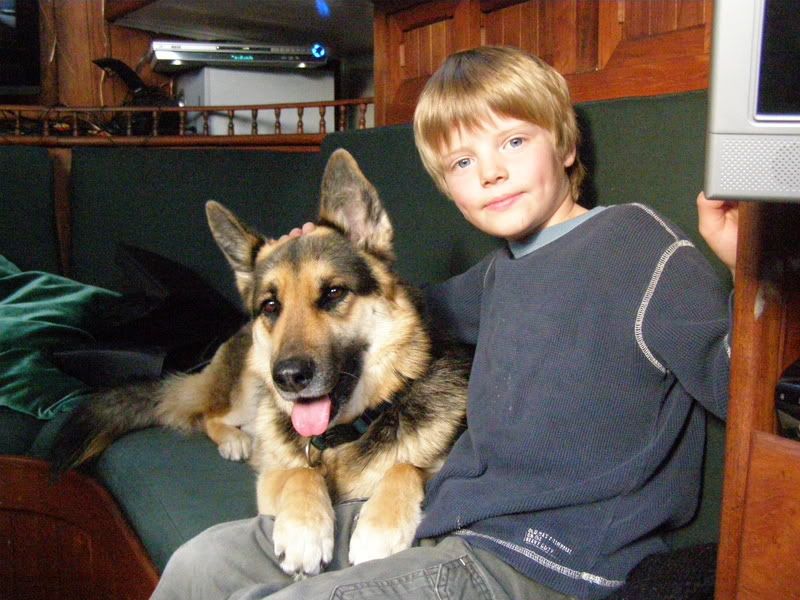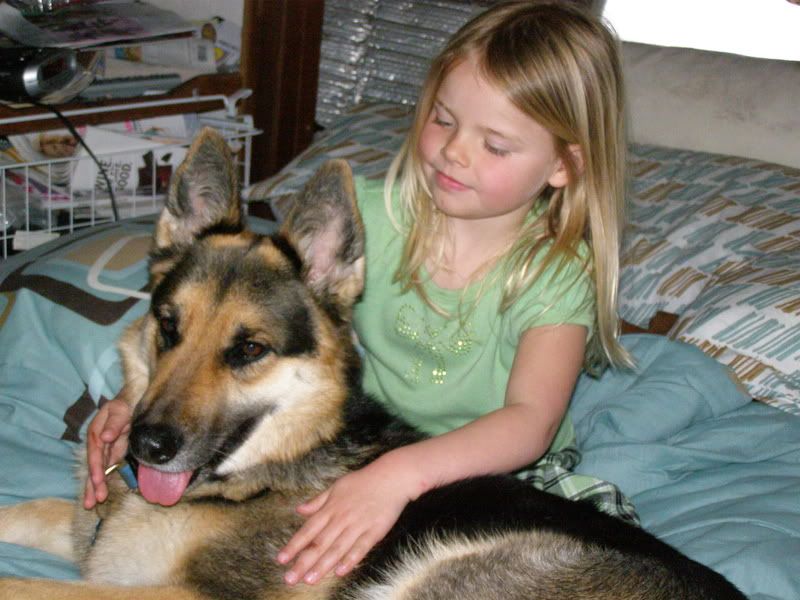 We also took a trip to visit our buddy Tabor and his family: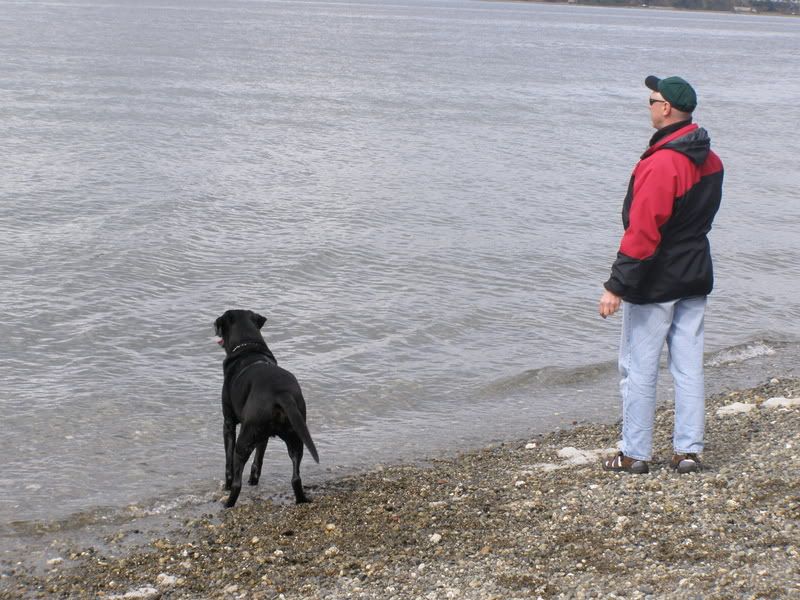 It was great seeing Bob, Shari, Sydney, Annie, & Tabor in Olympia. We don't see enough of them and miss them so much.