Mexico - Part Three - Back to Lo de Marcos
Pictures from this part of the trip
I was ready to get back to the nice, quiet town of Lo de Marcos. I caught a cold while in Sayulita and was ready for some more relaxation. Scott's brother and family left the day after we got back and so things quieted down a bit. Once again we enjoyed our daily rituals of going to the beach in the mornings, then to the pool. After lunch we would hit the pool again, get cleaned up and then relax in the hammocks before dinner. What a great way to enjoy vacation. While we were away the kids found a restaurant off the highway that had a little puppy and a boy around Zak's age. They ended up playing and having fun, even without being able to communicate. It was so great: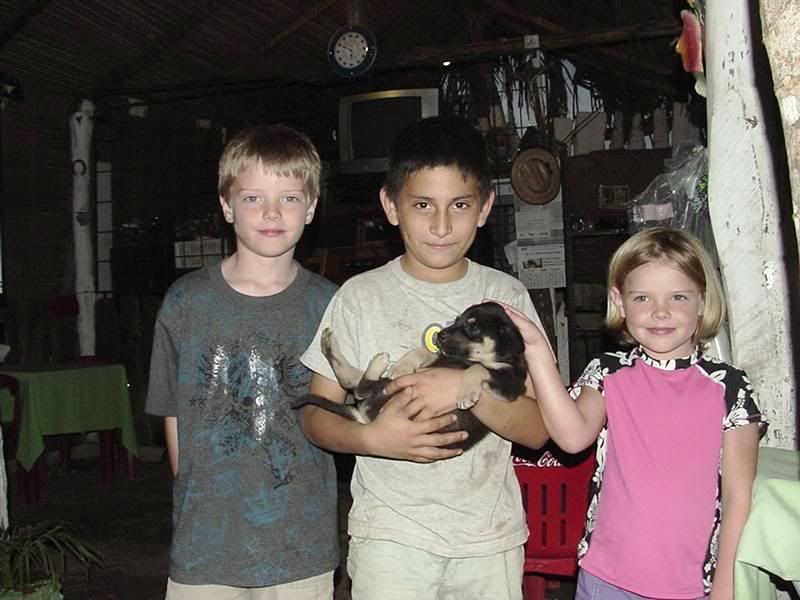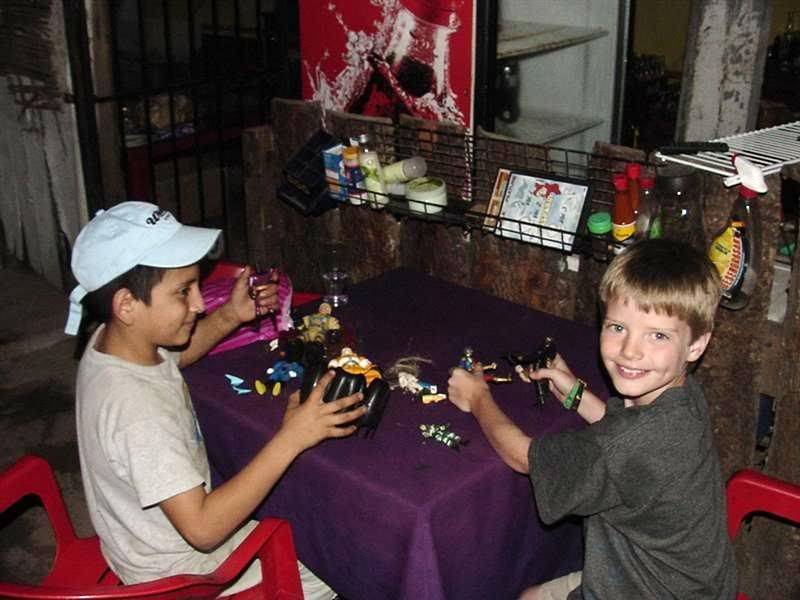 We also took a couple trips to nearby towns. Kathleen had a dentist appointment in La Penita one day, so we explored the town a bit while she was taking care of that. We also decided to explore the town of Rincon de Guayabitos since we hadn't done so in the past. What a great town. The beach looks like quite a bit of fun and if we ever go back we will plan on a day at that beach. It was also a great place to shop for souveniers.
The night before our last night we decided to have dinner on the beach and the sunset was beautiful: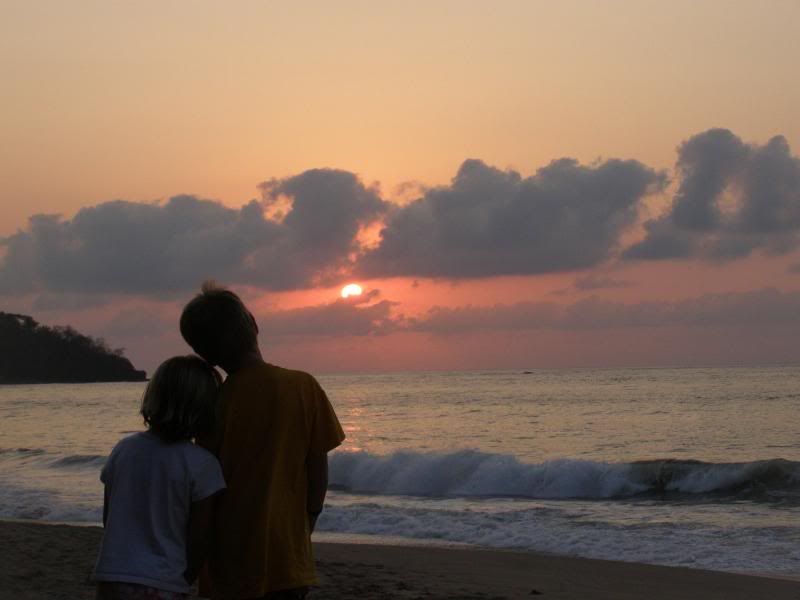 That night was my Mom's birthday, so we called her via Skype on the computer. I was worried we wouldn't be able to wish her a Happy Birthday, but we even were able to see each other during the call:
It was great! Our last day was going to be spent at a new beach. We started off the morning hanging out in the hammocks:
I'm sure going to miss this. And then we headed out to what we now call Tidepool Beach. It was a beautiful place with great tidepools for exploring. We all enjoyed some exploring time, ate some lunch and then relaxed: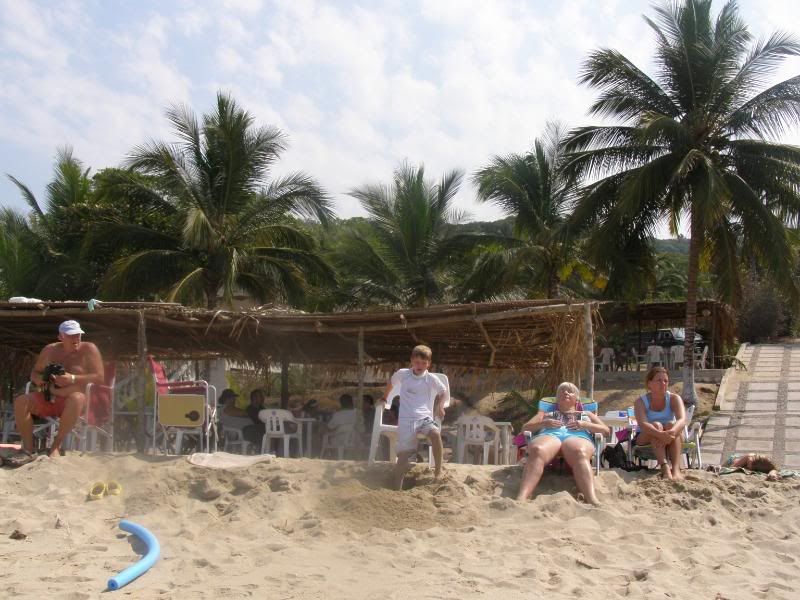 The kids made a new friend (Carlos):
Once again, they couldn't communicate, but they sure could play good!
I have to admit, it was a little hard to say goodbye to the locals that we dealt with on a daily basis. The people are wonderful in the small town of Lo de Marcos. I will definitely miss our time there. The next day we headed home. I think when we left the temp was around 83 degrees and we got home it was around 32 degrees. Quite a shock to the system. Like always it was great to step back aboard Ghost. I keep dreaming about the day we will be taking Ghost to Mexico with us.