March 2009 Update
So, I've been pretty bad at updating our blogs lately. So sorry about that. March was a great month. We had a couple nice days that we took full advantage of. Whether it was getting together with some neighbors, Bryce and Austin and taking the scooters down to Golden Gardens, spending some good ol' fishing time on the docks, or having the first dock party of the season: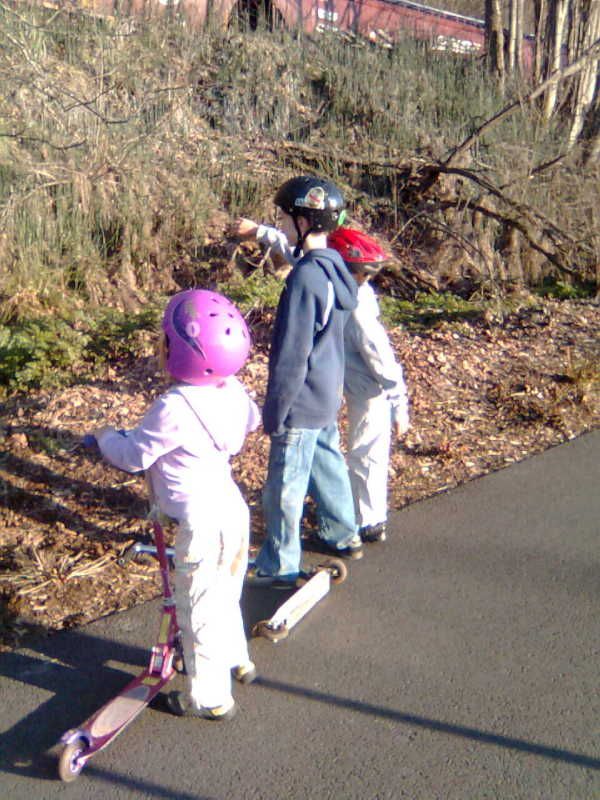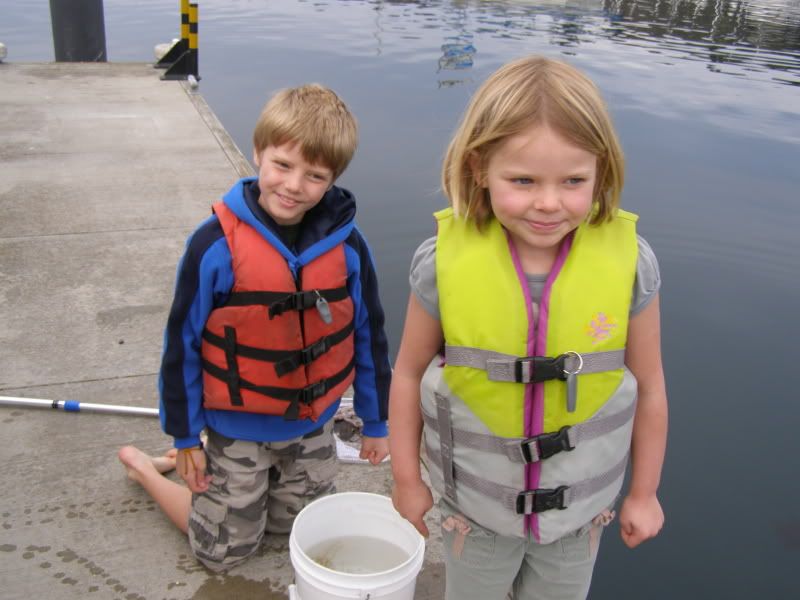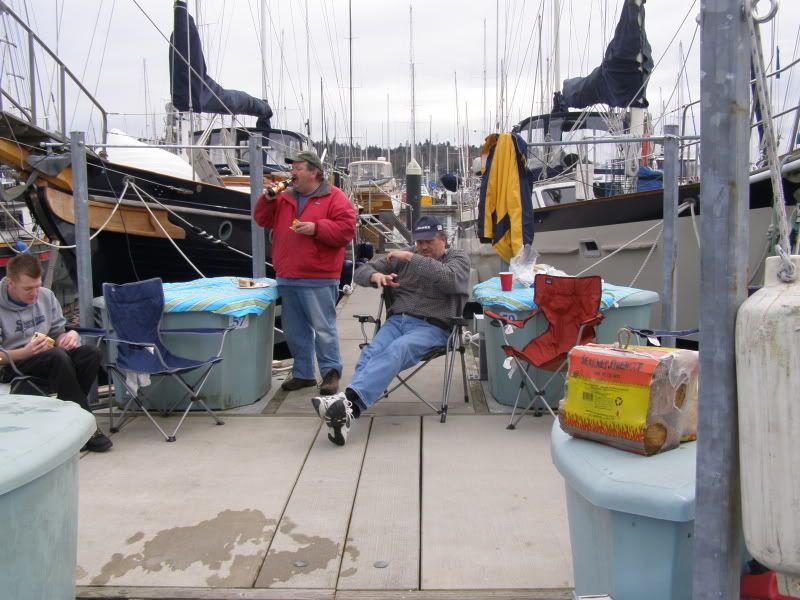 We also celebrated Zak's 8th birthday in March. For the first time we decided to stay home and invite some of his friends over to the boat for a birthday party. The plan was to have a "dock party" for the kids, but the weather didn't cooperate. As the kids arrived the wind and rain were horrible. There ended up being around 22 kids who showed up and we were a little worried about having everyone down below. We set up an under-water camera that we hooked up to the tv and dropped some crab bait down below the boat so the kids could watch. We also had Playdough set up at our table and some examples of sailboats that they could make. Everyone else loved checking out Zak & Ellie's rooms. After about 10 minutes of everyone being inside, the weather cleared and we sent most of the kids outside for some dinghy rides and fishing with nets:
Check out all the life jackets we gathered for the event: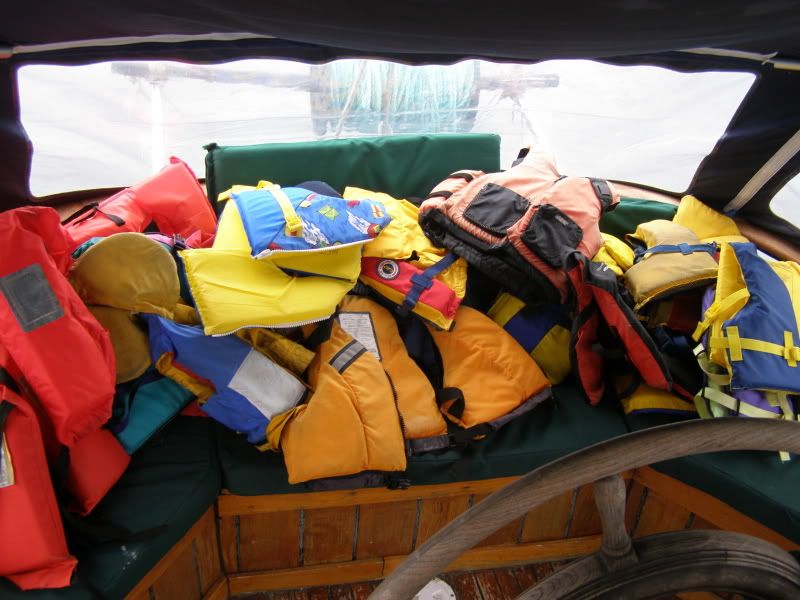 Dinghy Ride: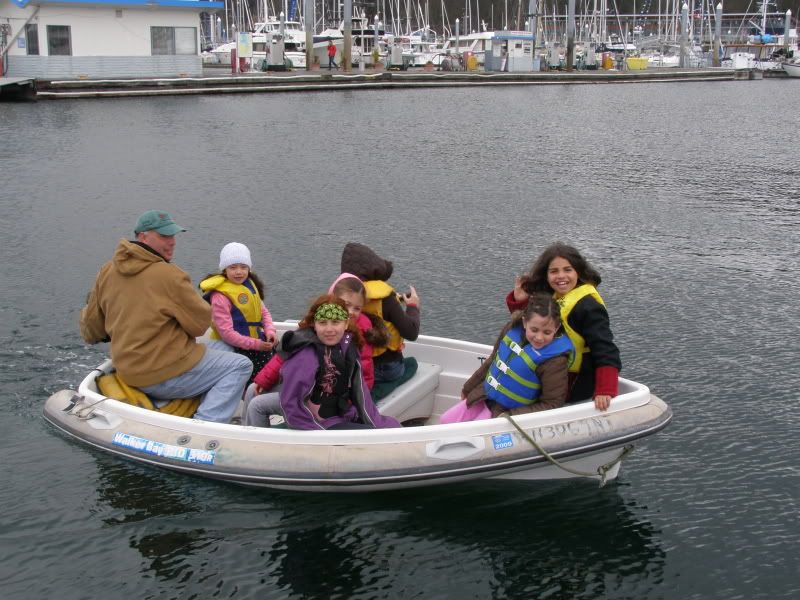 Here you can see the tv screen with the underwater camera rolling: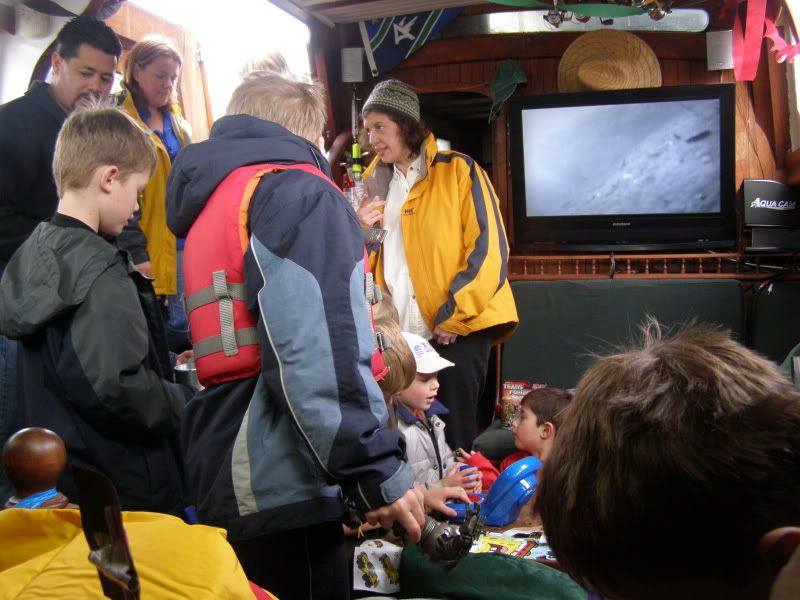 And here are some of the Playdough boats: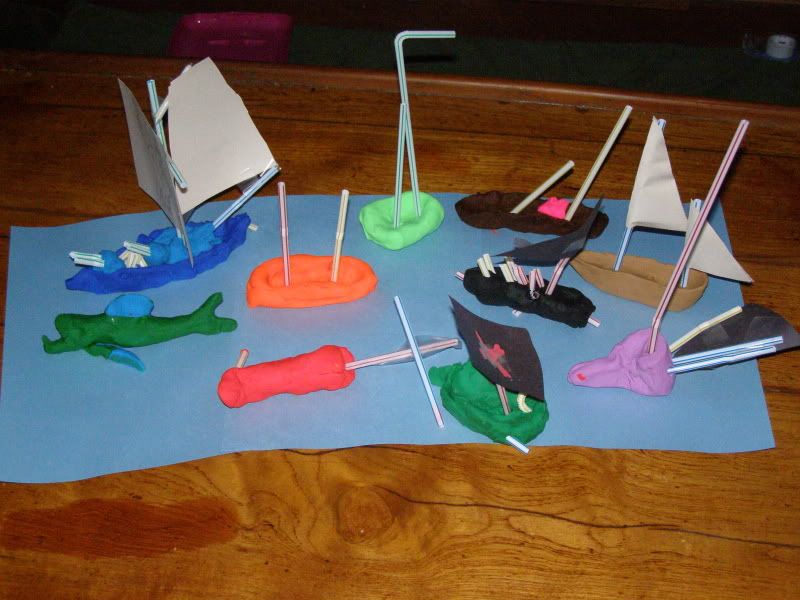 And the birthday boy had a great time: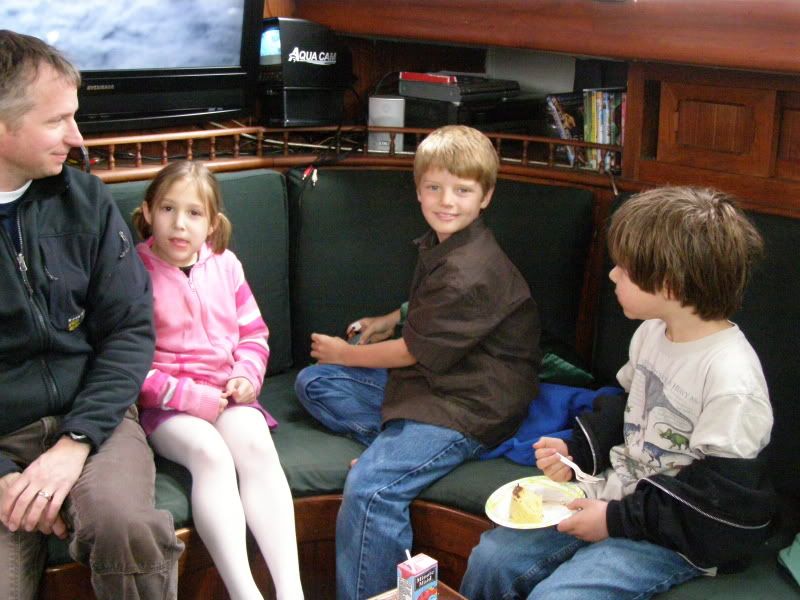 Overall I think the party was a huge success. It was nice for some of Zak's classmates to get an idea of where he lives. As for EVER doing it again........I don't think so. That was a bit stressful for Mom and Dad. We were exhausted after everyone left.
The kids also had a Spring Music Concert in March. Zak was sick, so was unable to attend, but Ellie and Scott went and we have this great video of Ellie and her class:
The last week of March was Spring Break and we took a road trip to Boise to visit my (Ang's) family. We decided to stop halfway just past Pendleton at Emigrant Springs State Park. They have some small cabins for rent and we had fun playing in the snow: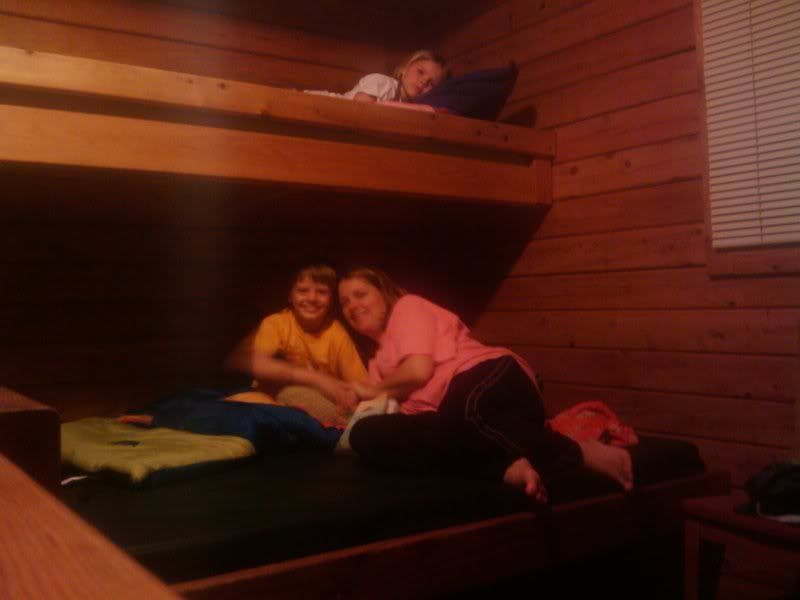 Spending the week in Boise was extremely nice. My aunt, Jan, was down visiting, as well, and we had so much fun.