Messages in a Bottle
One thing I forgot to mention about our trip to Mexico was the fact that I found our 3rd message in a bottle while there. We love beachcombing and the ultimate prize to us is the message in a bottle. Our first bottle was found by our youngest crew member (Ellie) about 1 1/2 years ago: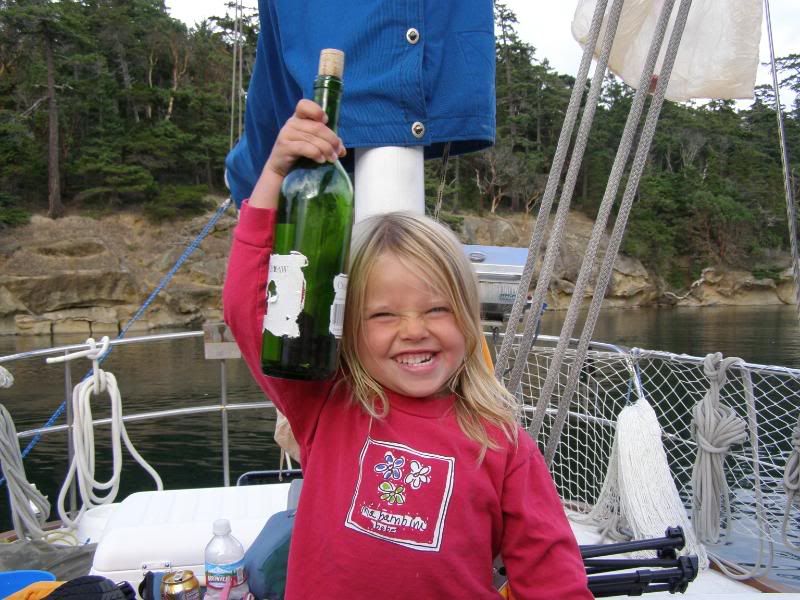 We were on Patos Island on our friend"s (Bob & Shari) boat Pearl. Shari, Ellie, and I were doing some beachcombing when Ellie came up to me with something behind her back. She said "Mommy, I found two things......an apple (she showed me), and this". I couldn't believe that my daughter found one before I did, but I was so excited to see the message. We waited until we had the whole family together and read the letter: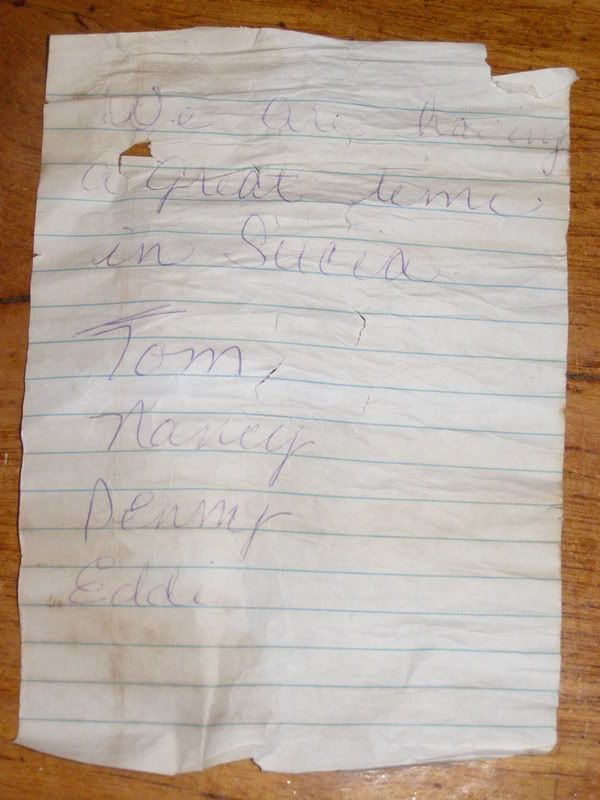 It says "We are having a great time in Sucia...Tom, Nancy, Denny, & Eddi". Sucia is an island pretty close, but still it was pretty cool. The bummer part was that there was no date.
The next message was found by Scott last summer up in Canada. We found it at Bucaneer Bay on South Thormanby Island. It was in a plastic bottle and it was pretty waterlogged, but Scott carefully pulled it out to dry: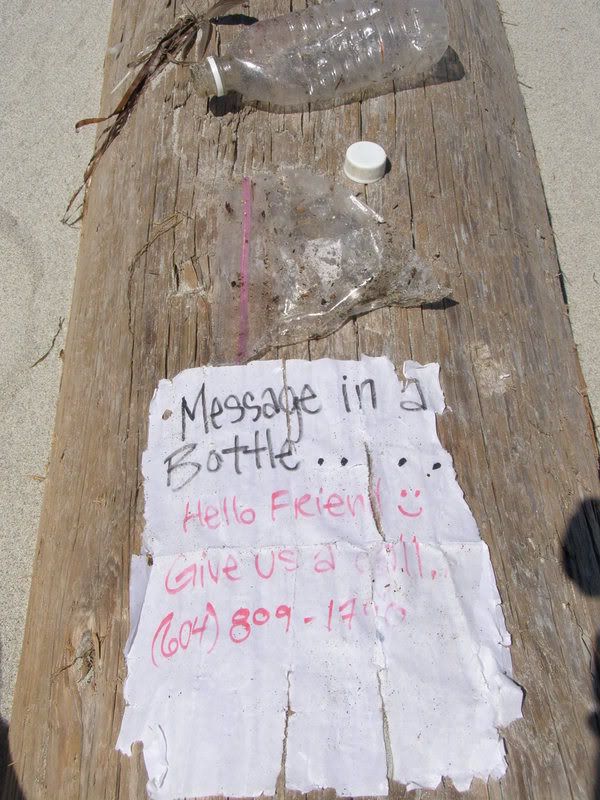 We called the number and found out the bottle had been sent 3 years before around the Vancouver, B.C. area. We corresponded with one of the people who sent it via email. It was extremely fun hearing about it.
So, Scott and I were walking the beach in Lo de Marcos while Grandma & Grandpa watched the kids. We were headed back and I could see the bottle sitting on the sand like a wave had just brought it in. It must have just brought it in, because we didn't see it on our way down the beach. I actually ran to pick it up. It was my turn!! I was so excited. We could tell by looking at it that it hadn't been out there long. The label looked brand new, but it was still exciting. We headed back to open it up with everyone there. and here's the message:
From what we could translate it says "Seeking woman for life". We could be wrong. If we are, please let us know. We tried to email, but have not had any response yet. I wrote it in English, so that could be the problem. Oh, well. It's so much fun and I really hope we find more in the future. Zak needs to find one now.