December 2009 Update
The month started with Scott working in Africa. The time went by so fast, but it was a little difficult at first when we couldn't communicate. Once he got some internet time and we were able to Skype, life was much better. The kids and I had many guests over, which really helped the time fly by. It made me happy to cook and it's always easier when I have someone to cook for. We definitely were missing scty/Daddy.
The kids and I went and picked out the Christmas Tree this year. I think we did a good job. We had to compromise because Zak wanted a big bushy one and Ellie wanted the Charlie Brown type. We found one that was in the middle: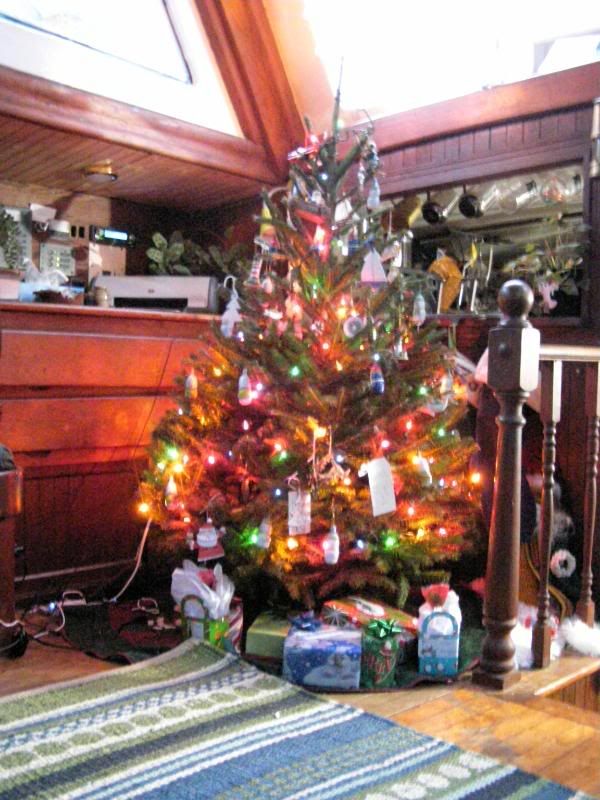 When Scty got back from his trip we only had a week until we left for Boise for Christmas. That's where my family is from. That week was full of Christmas shopping and trying to pack. It flew by. The drive to Boise wasn't too bad. As soon as we got there Scott had to fly out to go to work. The next couple of days the kids decided to get a touch of the flu, so my last minute Christmas shopping had to wait until last, last minute. Scott came back into Boise on the 23rd and would be off until the 26th. It was nice to be able to spend the actual holiday with him. We made cookies for Santa on Christmas Eve: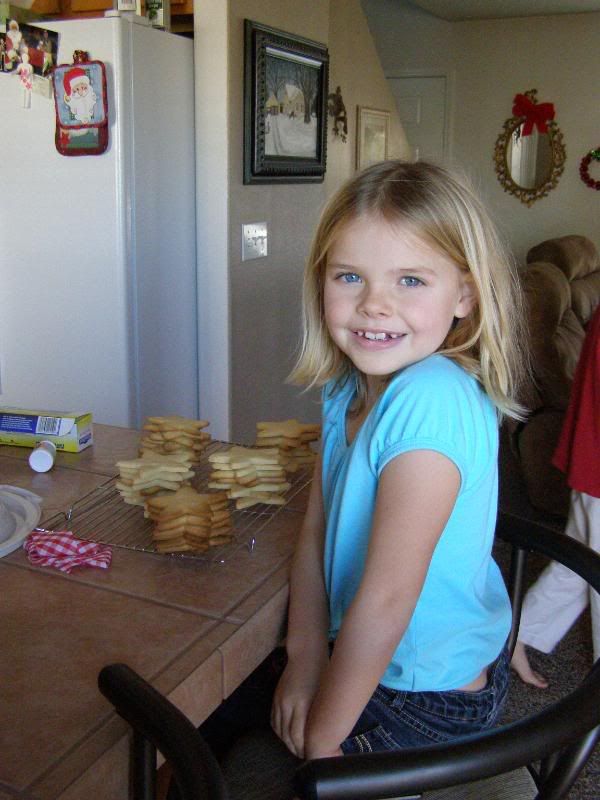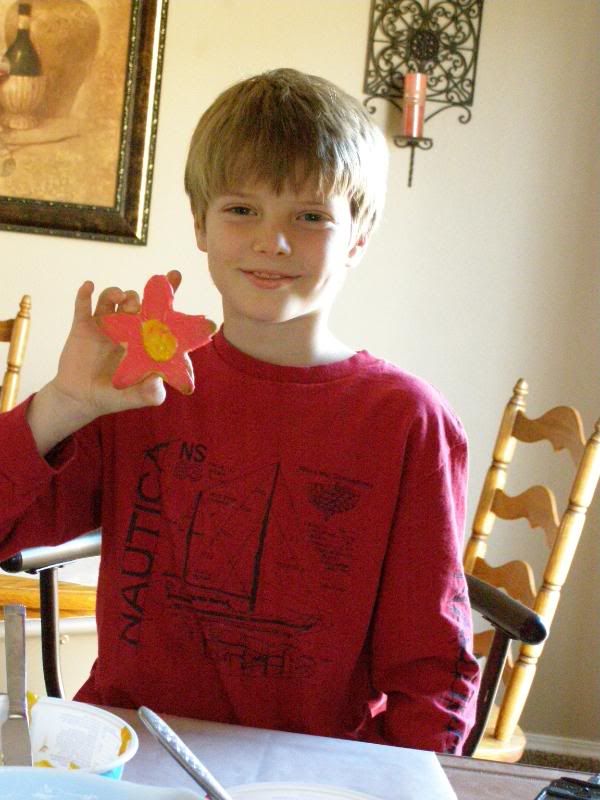 And then had family over for snacks and opening presents. The kids had a very good Christmas this year. On Christmas morning, the kids woke up to find that Santa had left some goodies for them under Grandma & Grandpa's tree. They were so excited. Then Uncle Kerry, Jeff, Josh, and Amanda came over for a breakfast of Strawberry crepes and Uncle Kerry's Treasure Hunt. My brother put together a treasure hunt for all 4 kids. It was amazing. They all had clues and clues to work out together. He made a website that they had to go to to get some of the clues. The kids (and adults) had so much fun. Here are some pictures from that: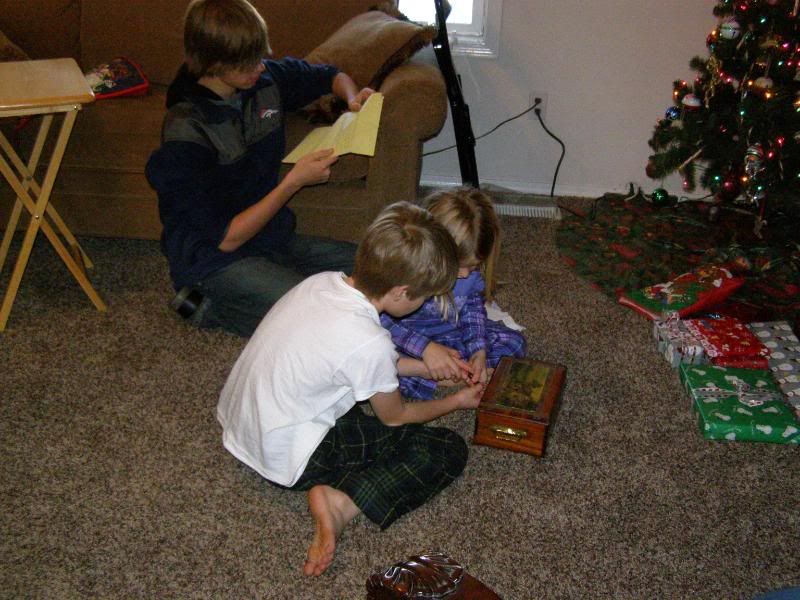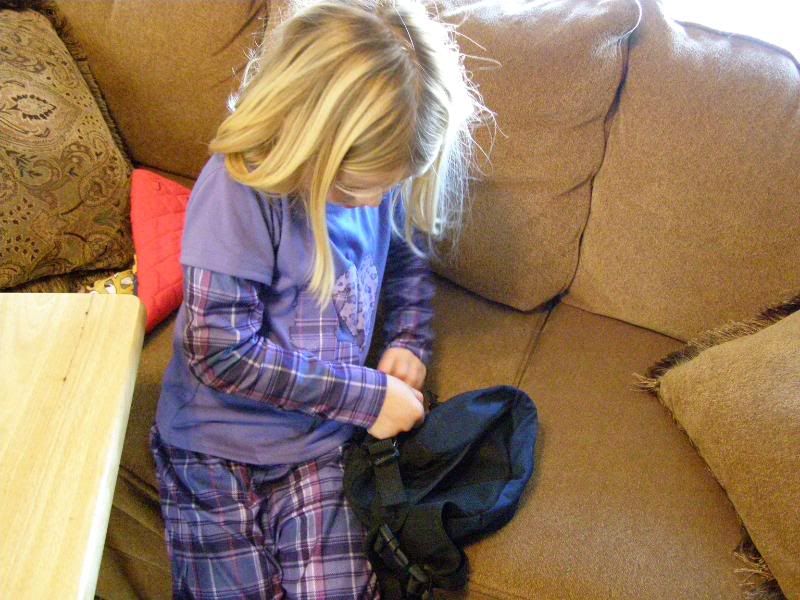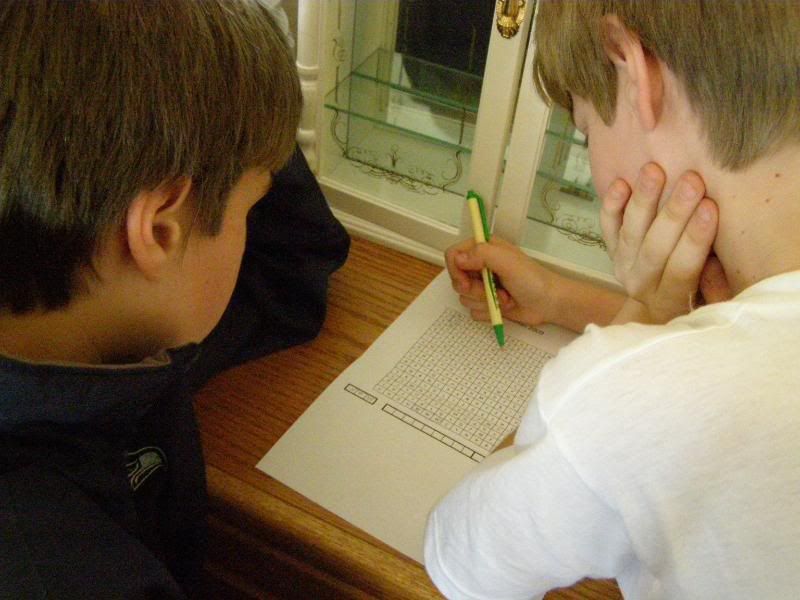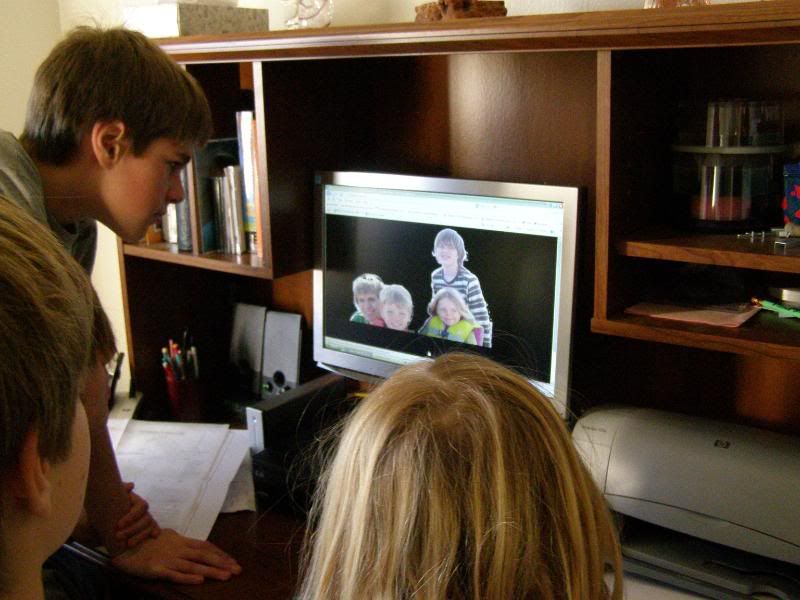 It was a great Christmas. Scott headed back out flying for the next couple of days and the kids and I enjoyed our time with family. The day we were planning on leaving it snowed around 4 inches , making it a pretty nasty drive back home. But we made it with no problems. Upon returning to the boat, the kids saw that Santa had also visited Ghost on Christmas Eve and left the family a Wii. Since Mom and Dad were against buying any video games, they were extremely thrilled. It was so good to be home and wonderful to celebrate the arrival of 2010 aboard Ghost.
Happy New Year Everyone!