February 2010 Update
January ended with record breaking weather and it continued right on into February. On the 6th of February we had a first dock party of the year: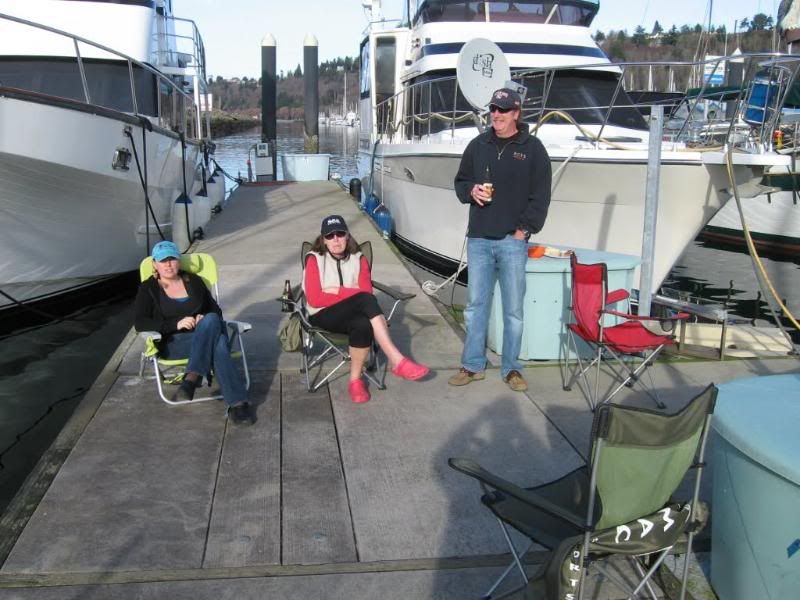 This usually doesn't happen until April, but it was too nice to ignore it. It's always so much fun to catch up with the neighbors.
Zak and Scott decided to study tides for the science fair this year and created a great project. Of course Scott was out of town for the fair, so the kids and I headed to the school to set up everything. We found out a couple days before that we weren't supposed to have any liquids in the projects, but Zak's teacher told us not to worry about it. Zak's project was definitely a hit:
All the kids loved watching the water come in and out. Zak was doing great explaining things and I had to go find Ellie, so I left him on his own for just a little bit. Of course, I was only gone for a couple minutes when Zak comes running into the cafeteria telling me that there was a major spill in the hall. I guess he left the water draining out too long and the bucket was a little too heavy to put back up on the table. So he missed the table and all the water spilled into the hallway. Oops. It was kind of embarassing, but we got it all taken care of and now realize why they didn't want water in the projects.
The kids were out of school for the whole week after President's Day, but we couldn't really do anything because Scott left Thursday of that week to go back to Ethiopia. We did get invited to sail along with the crew of Hawkwind to Blake Island. What a blessing! It was so great to get out on the water and do some exploring on Blake. We left Friday morning around 10am and got over there nice and early. After getting tied up on the dock, we packed a lunch and headed over to the West side of the island. KC and Elaine have 2 dogs (Bailey and Abby) and they need just about as much exercise as Zak & Ellie do. It was a great hike over to the other side. Lunch was fabulous. We then did some beachcombing, kids played on the beach and Elaine, Ellie, and I tried our hand at building Fairy Houses (more on that below). Here's some pictures from the Beach:
KC and Elaine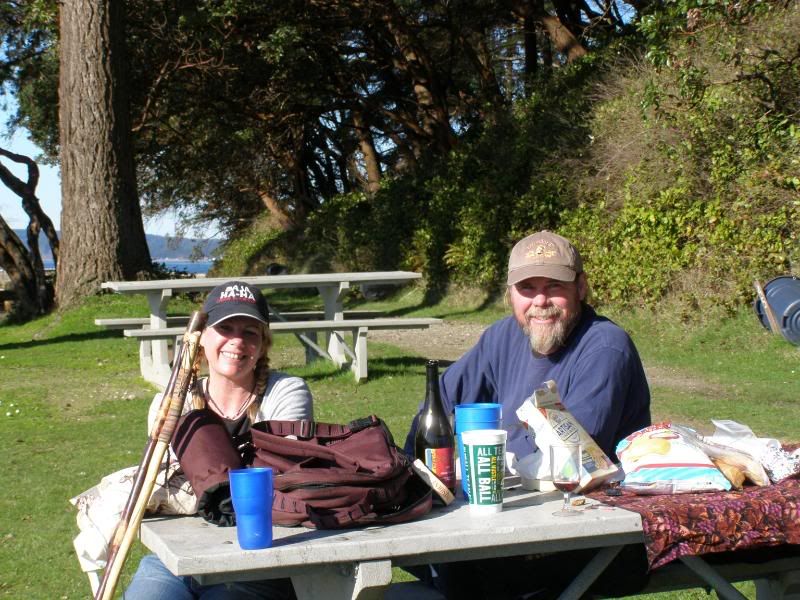 Ellie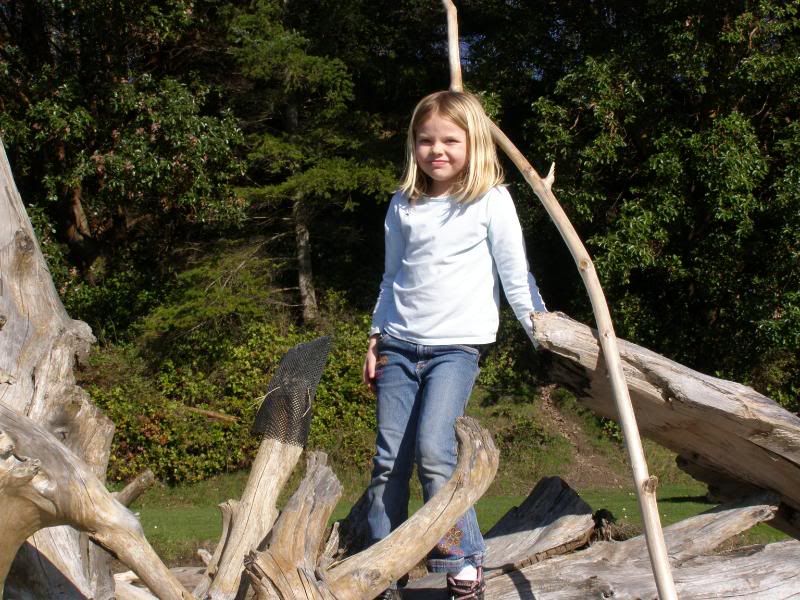 Zak
Sun Star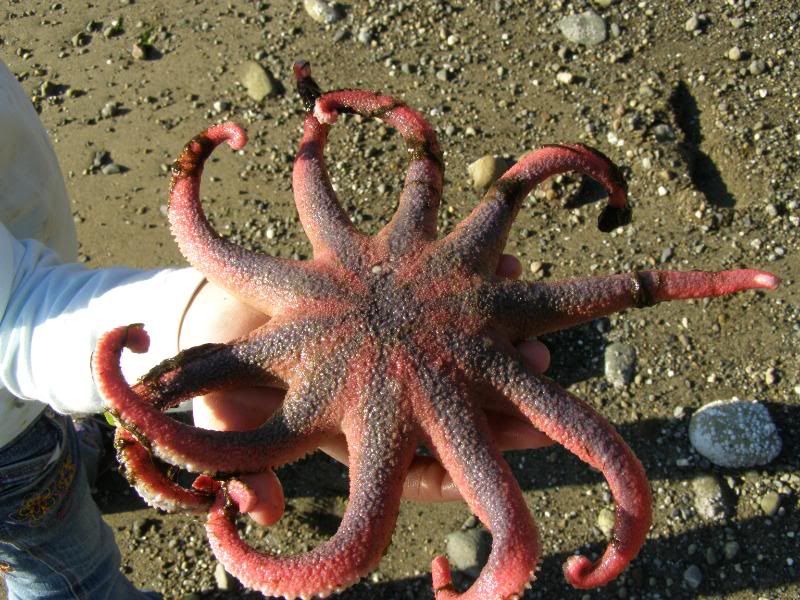 Ok, so about the Fairy Houses. I found a great book for Ellie called Fairy Houses Everywhere. Here's what the cover looks like: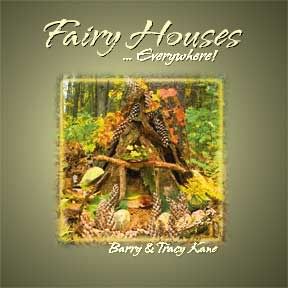 We all have fallen in love with the idea of building little fairy houses all over the place, so our first try was at Blake Island. It was fun, but we want to gather some more items and continue adding to it:
The Location: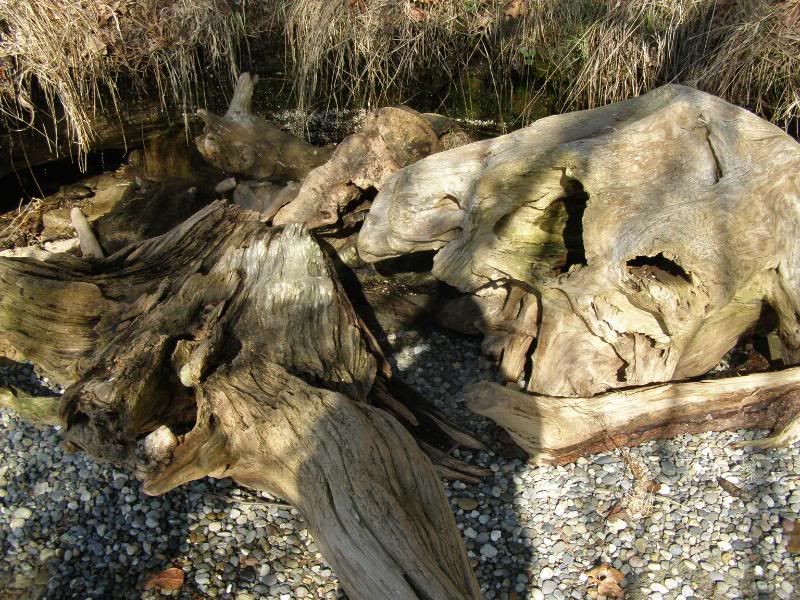 The Fairy Boats: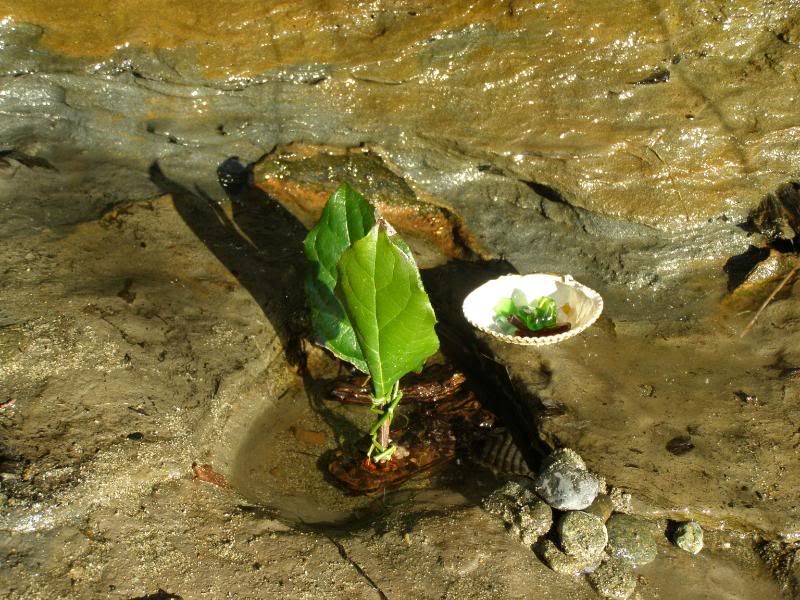 And starting to build the house: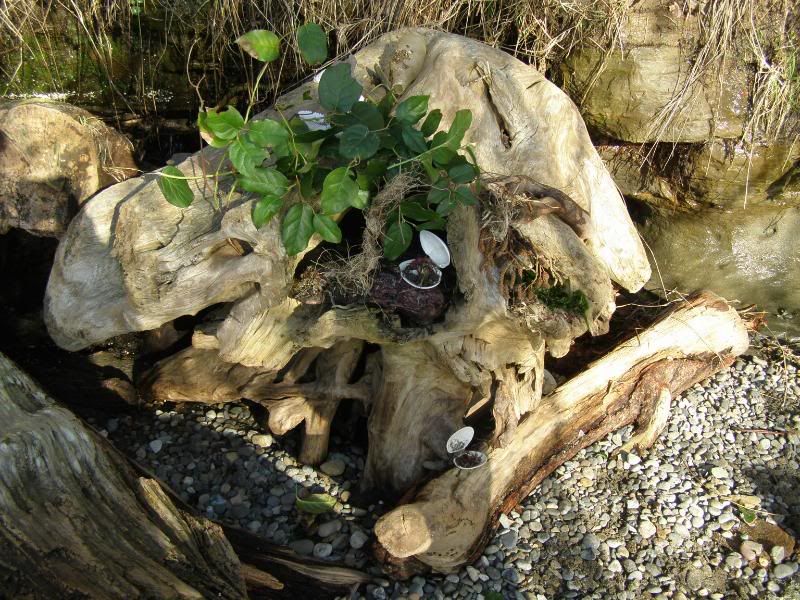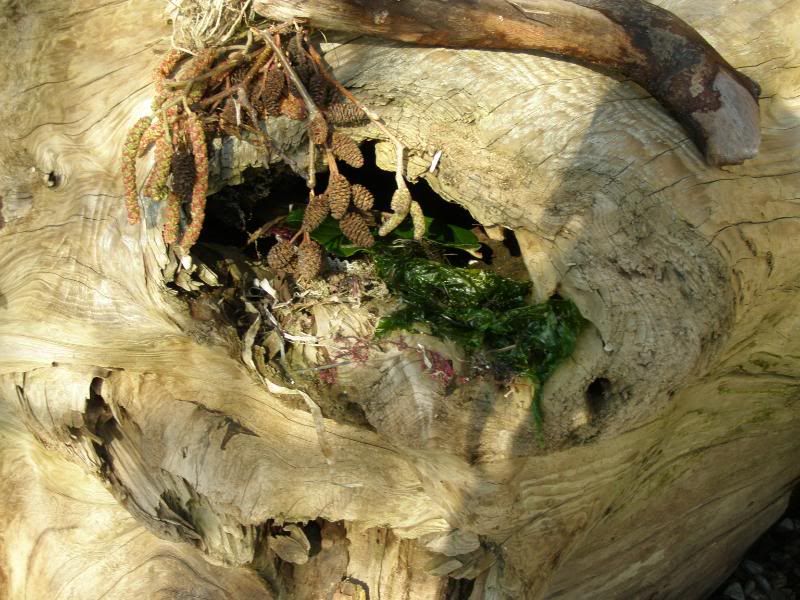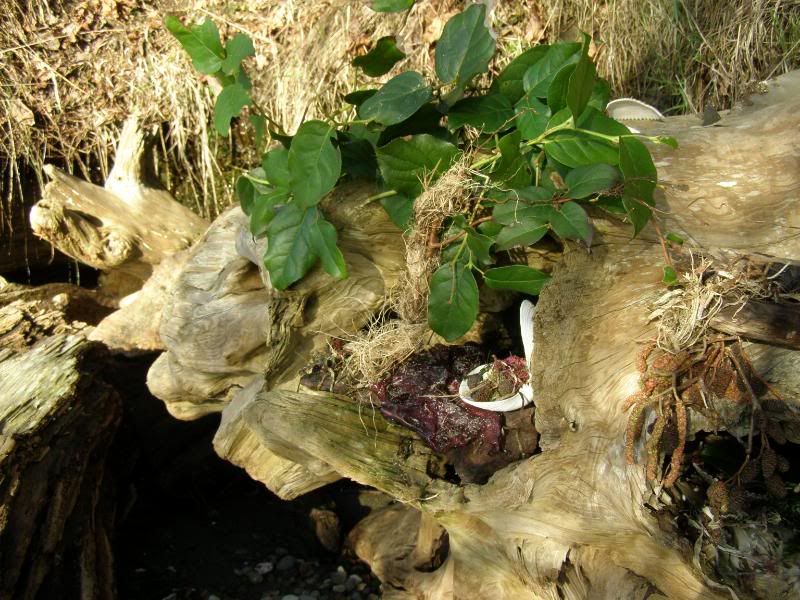 It was so much fun and we can't wait to create some more or build more onto this one.
The weekend was so much fun and I did great on beachcombing. Check out my stash: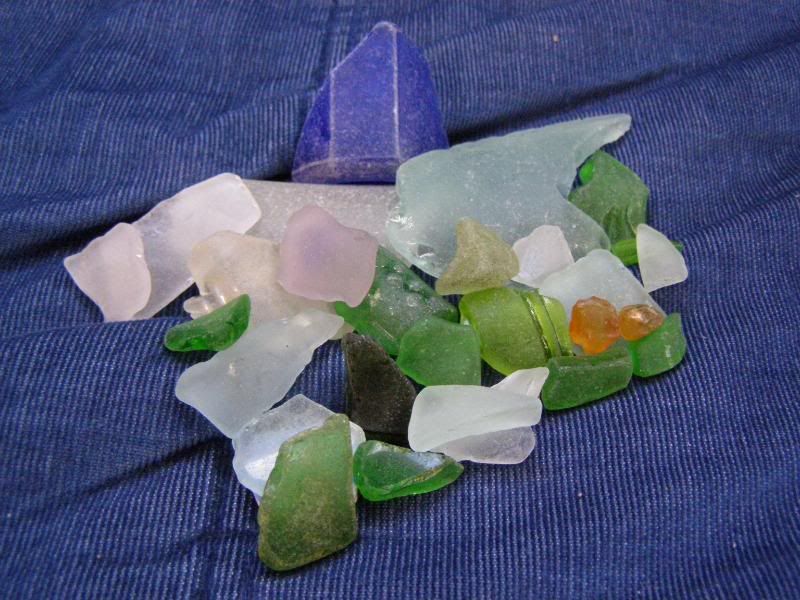 Finally, this past weekend was another great one. We just returned home from Friday Harbor. We headed up there so I could go to a friend's baby shower. Her husband Darren took the kids while I did that. It was a great weekend for all of us. We stayed aboard Darren and Lisa's boat, the kids did some shrimping and fed Popeye the one-eyed seal, we saw some great friends and just had fun:
Ellie and Popeye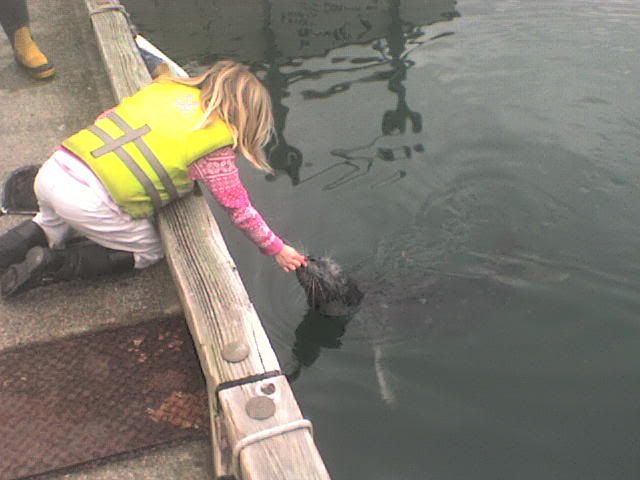 Cleaning the shrimp they caught, so they could cook them up and eat them.
What they ended up with: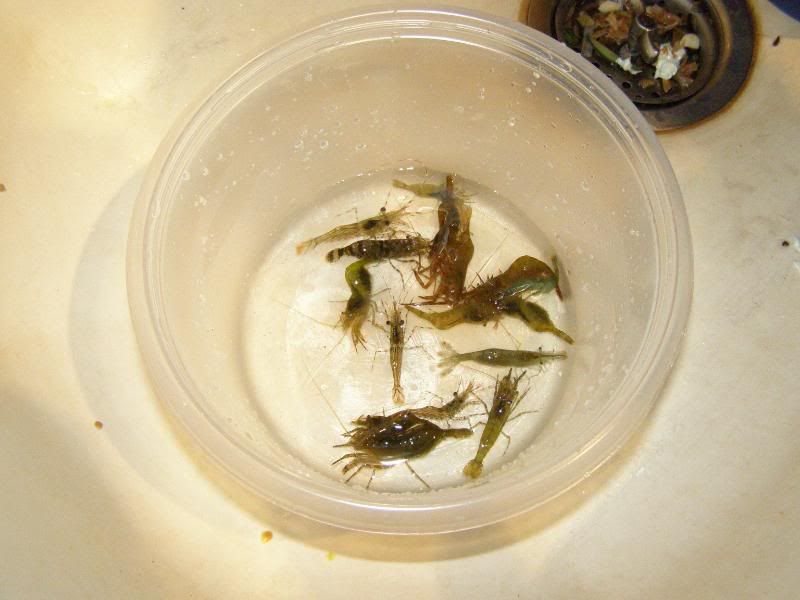 The kids didn't really like the shrimp once they cooked them, so hopefully they will remember this for the future.
The drive home was beautiful. We could see the fields of daffodils from miles away and got some great pictures: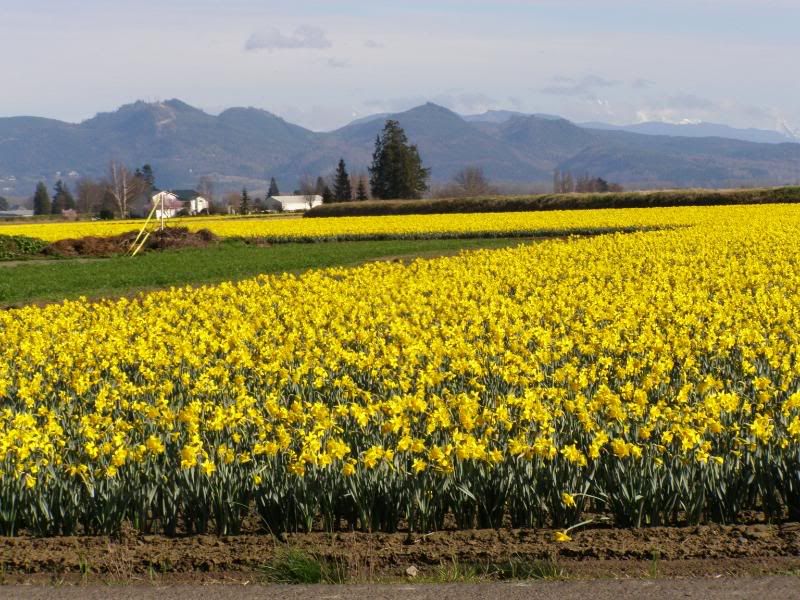 I can't wait to head up for the Tulip festival in the next month or two. It was so beautiful. We saw this strange white patch that we thought could be some type of flower: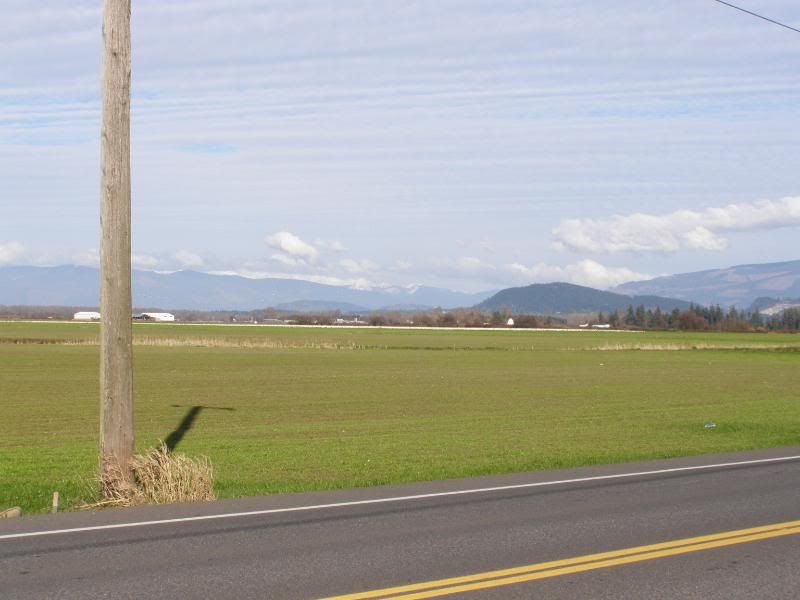 But when we got closer, we realized it was flocks upon flocks of snow geese: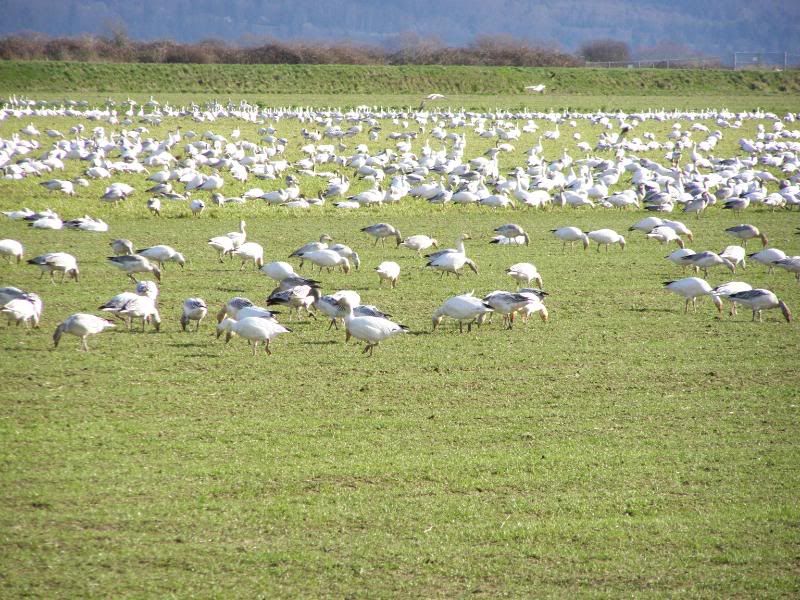 It was a beautiful sight. I really can't believe it's already March. Crazy!