June 2010 Update
June went by so fast. It was an extremely busy month. The kids had their school carnival and some other activities. We put the mizzen mast back up on Ghost. It's so nice seeing Ghost "whole" again:
We also put on our first ever "Sea Life with Zak & Ellie". For the school auction we sold this event for 6 kids to come down to the dock and learn about sealife from Zak & Ellie: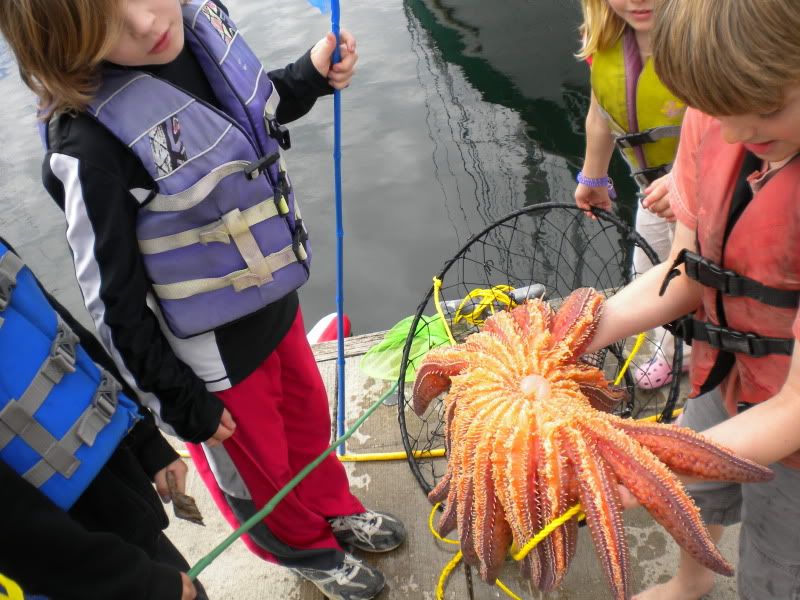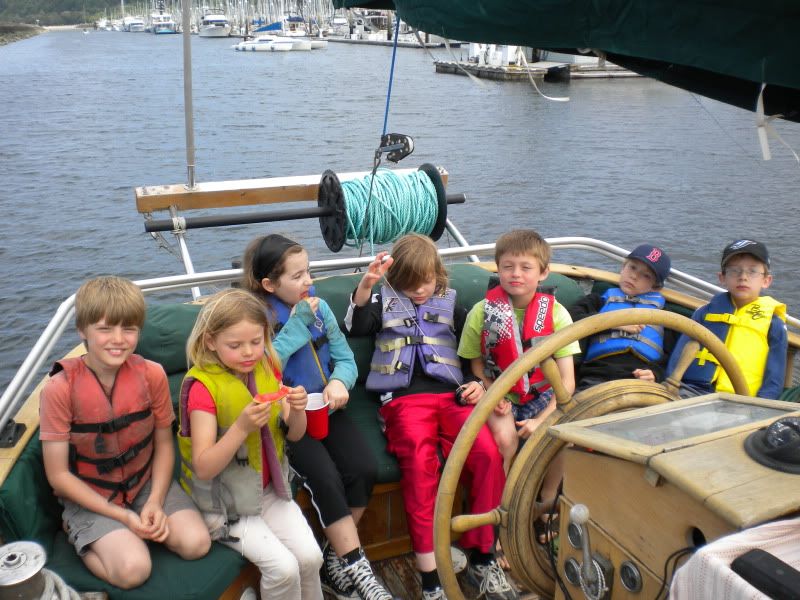 They also were able to drive the dinghy and our friends came down to dive beneath the dock to find some cool things: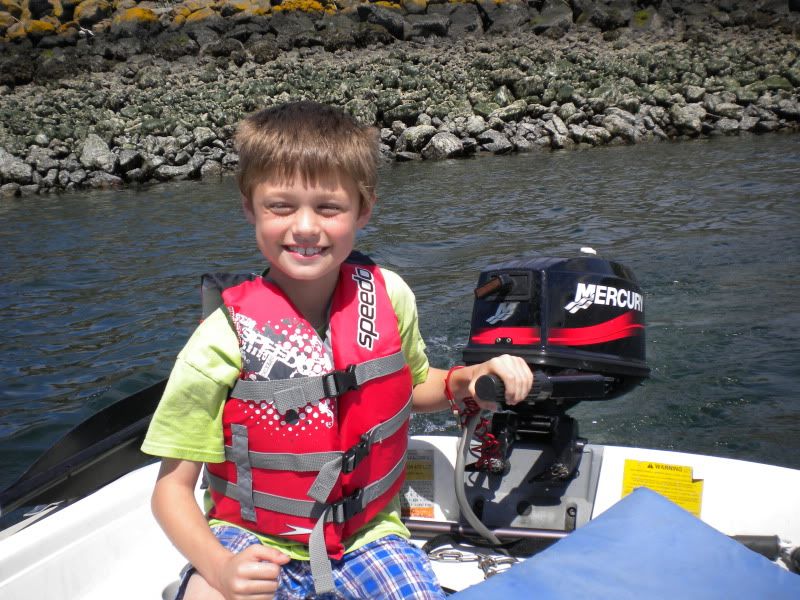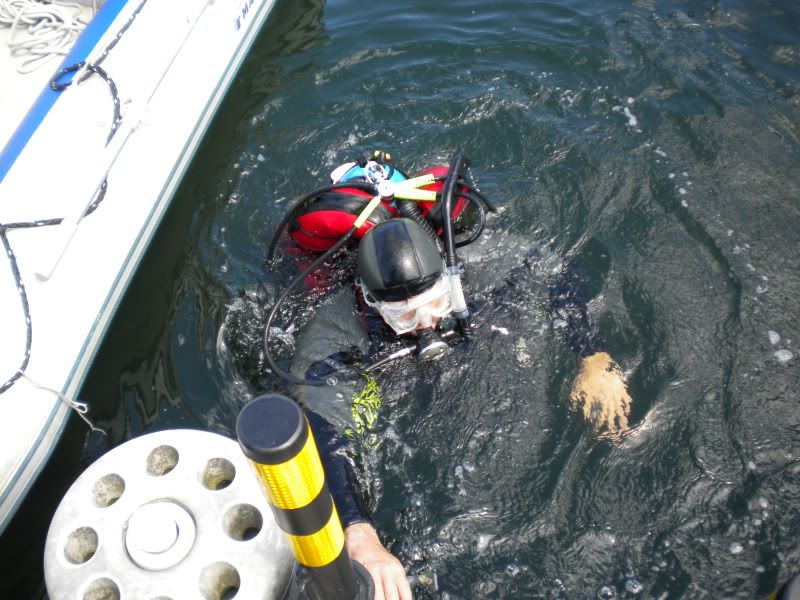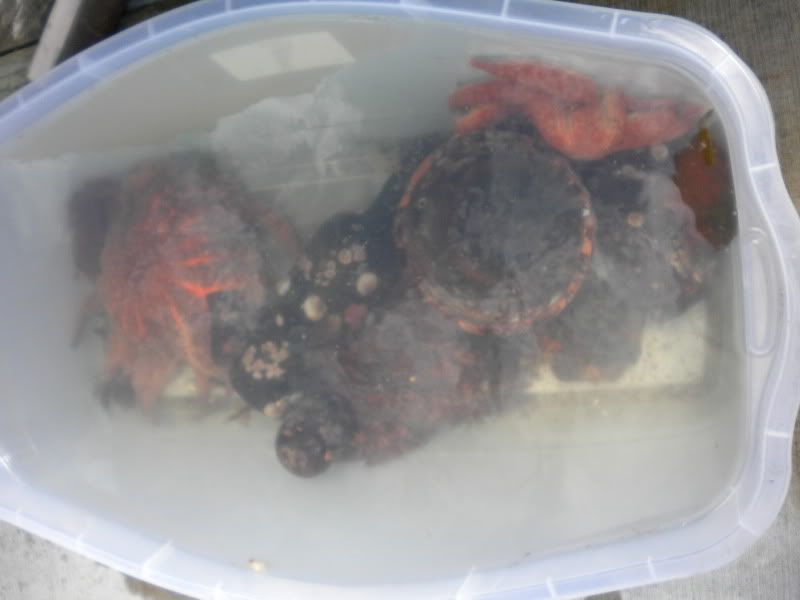 It ended up being a pretty cool thing.
Father's Day was spent at Scott's brothers house and his Dad was there as well. It was great for the Brosius family to be together: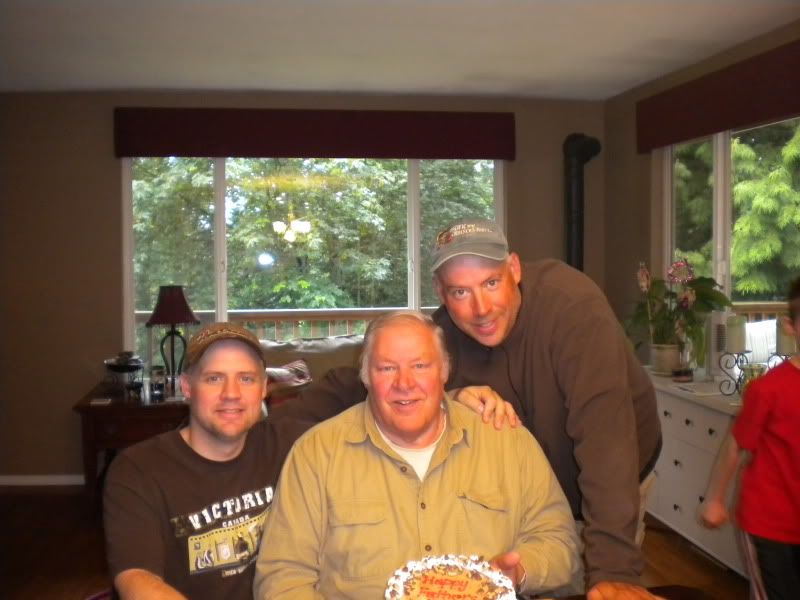 Our next big adventure was our 2nd Annual Weekend at Blake Island with the BIG G (Blake Island Gourmet Group). Last year we had such a great time, so we decided to do it again. This year Scott and I left Friday morning to try to get a spot at the dock. We arrived at the Blake Island marina with 2 boats waiting for spots in front of us. Check out time was a couple hours away, so we decided to tie up to some pilings to wait for a spot. We didn't have to wait too long and pulled into a tight slip at the dock: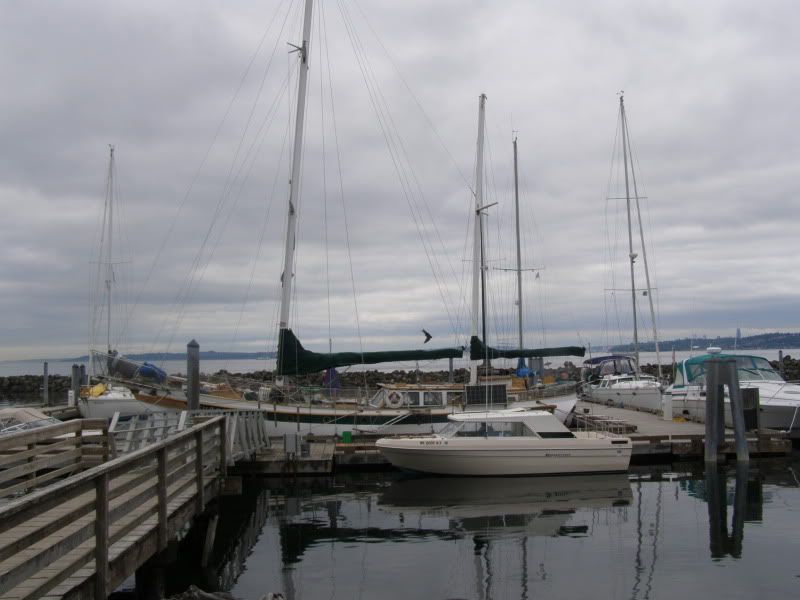 Our friends were coming in later that evening. Luckily they found another spot on the dock next to us, so rafted together there: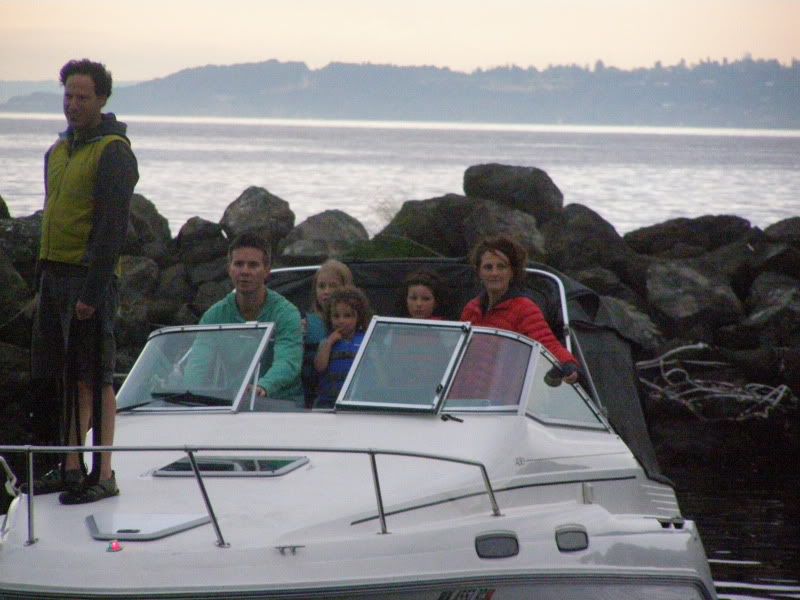 We spent that evening chatting (is it really summertime?):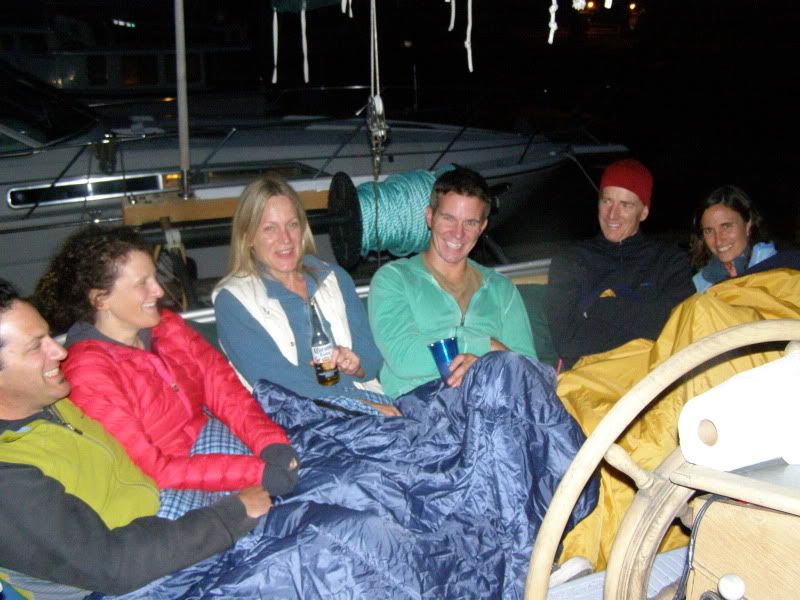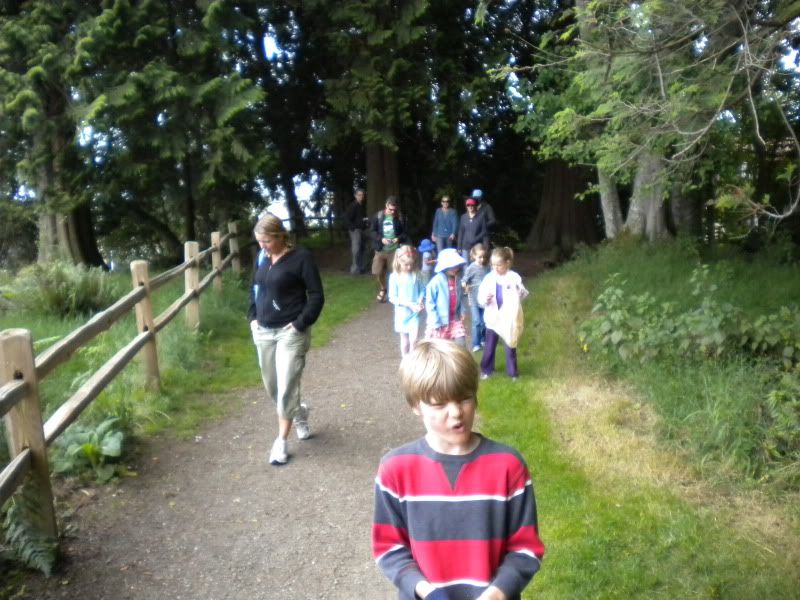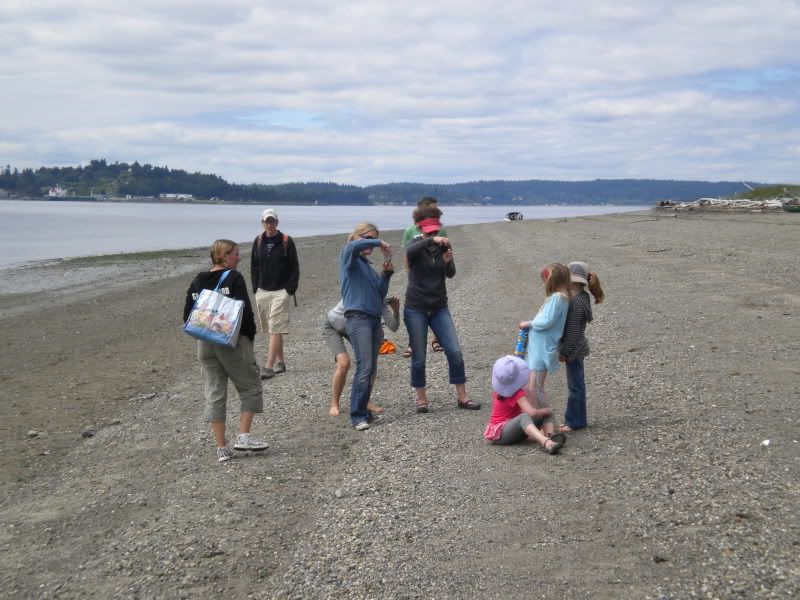 Beth and Chad made a delicious Halibut and Steak dinner that was amazing. We all sat on the dock and enjoyed their wonderful mojitos, as well: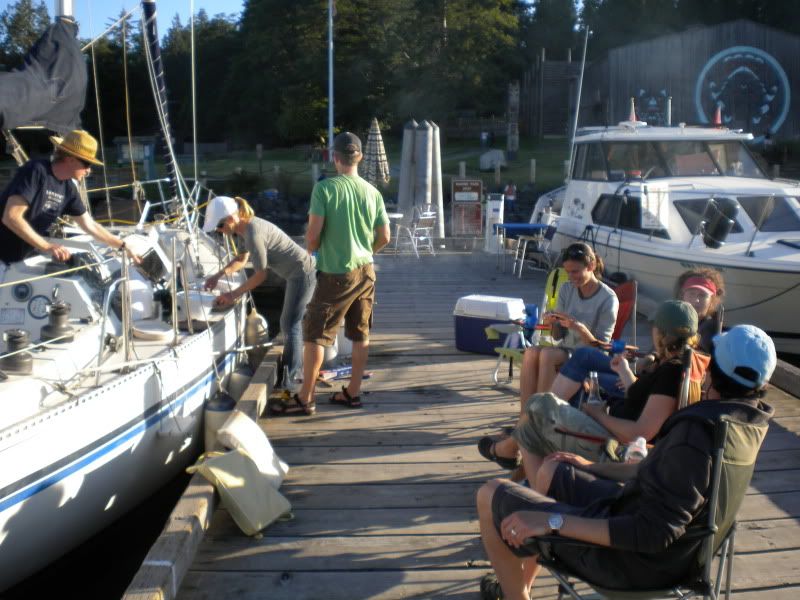 We ended the evening with smores at the shelter. We had to try to mega campfire marshmellows: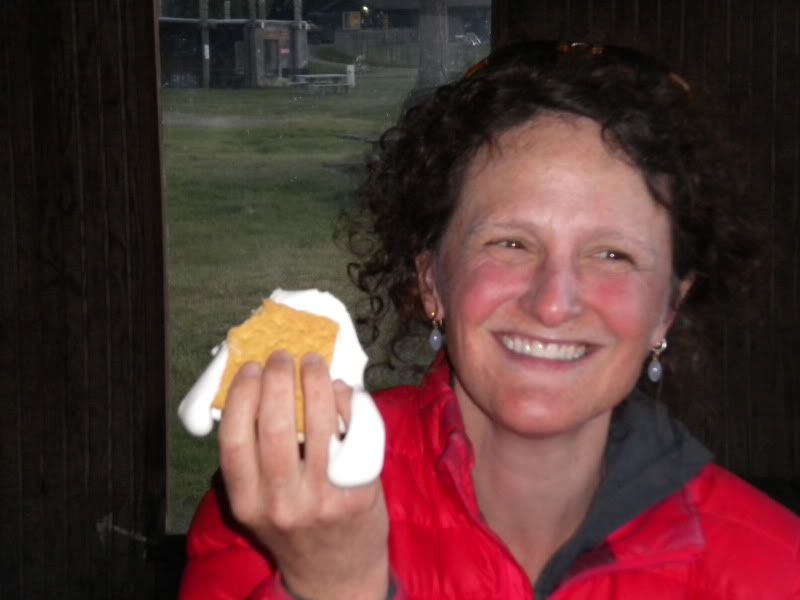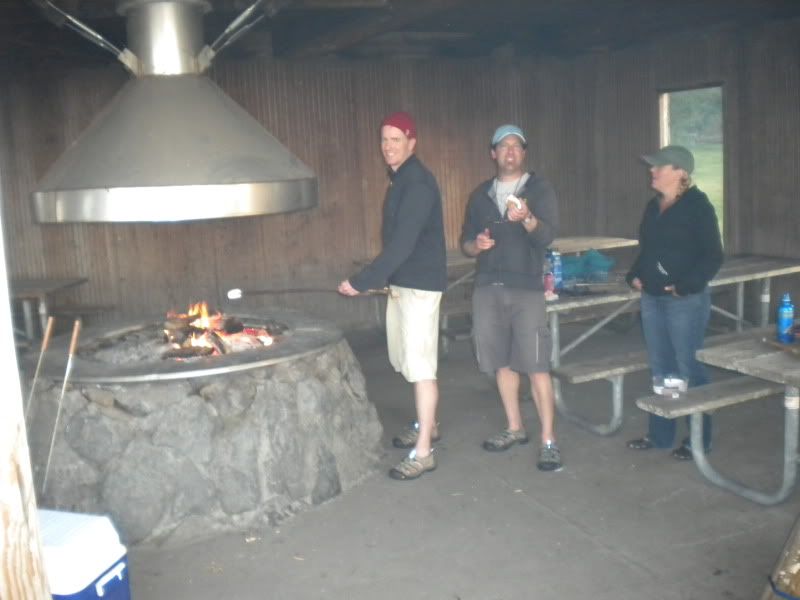 I don't think we'll buy those again. It kind of takes away from the smore. The next morning some other friends showed up in their new boat. It was great seeing the McDonalds and can't wait to have more excursions with them. We had to head out early to meet Scott's parents for the kids to head out for a couple of days with them while we went to Billings to get our new puppy, Fathom: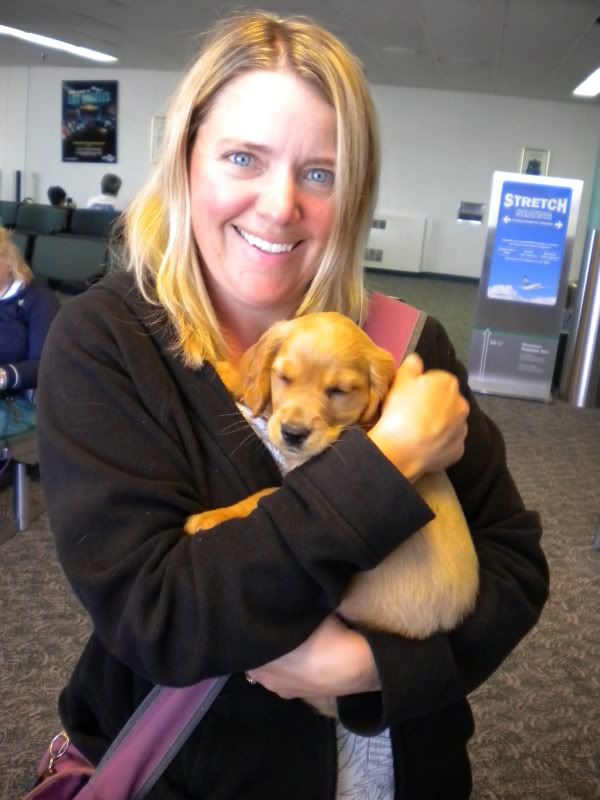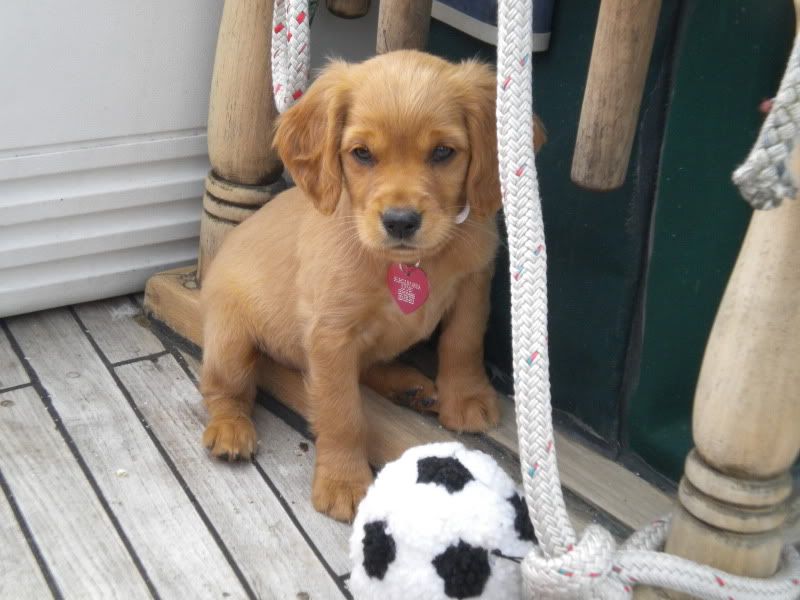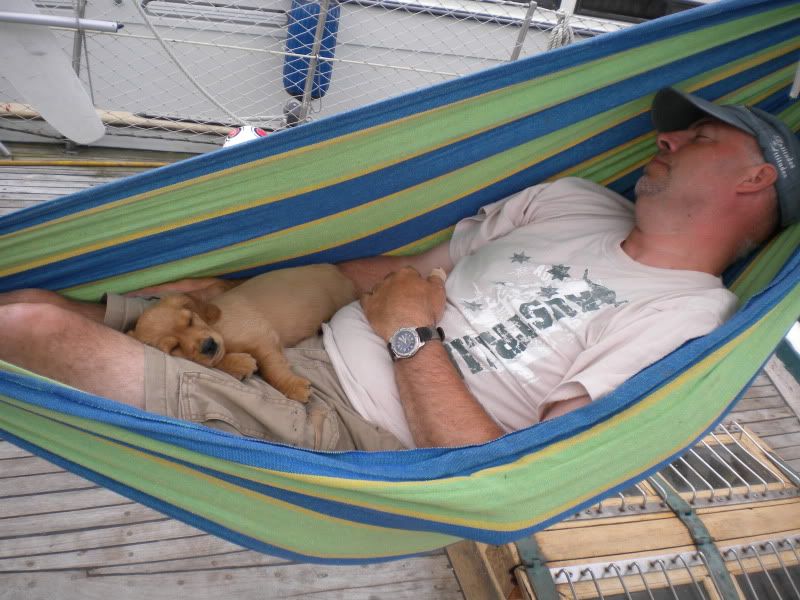 She has adjusted pretty well to boat life. She met the kids today and although they love her a ton, Ellie is a little bummed that she sleeps so much. There will definitely be a few adjustments, but she has been amazing so far.