Fathom's First Cruise - July 2010
Our new puppy, Fathom adjusted to boat life quite well. A couple days after getting her, we headed out on the boat to Liberty Bay (Poulsbo) to celebrate the 4th of July weekend. We arrived into Liberty Bay with only maybe 10 boats in the bay. Over the next couple of days hundreds more arrived. Fathom bonded with the kids quite well: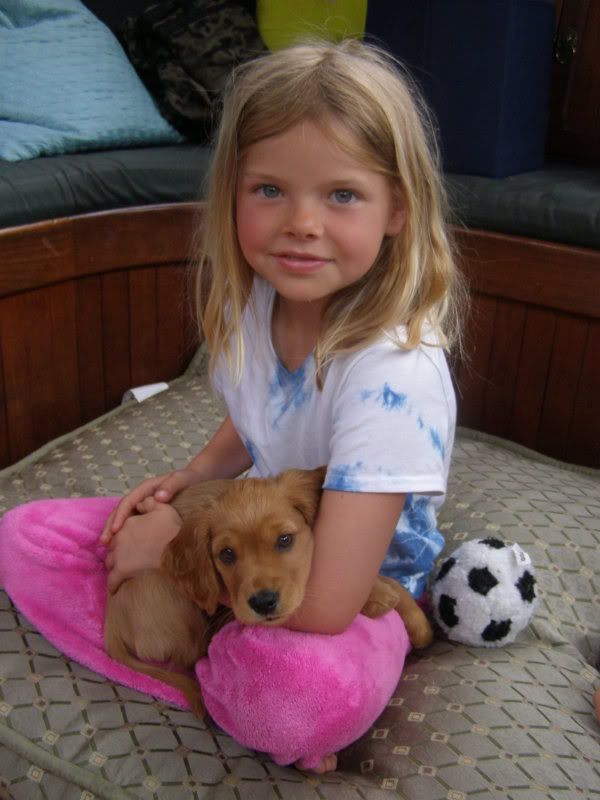 Ellie was a little bummed that she slept so much. The next morning we headed into town for some yummy pastries at Sluys and Fathom took her first dinghy ride. She wasn't so sure of her life jacket, but she sure looked cute: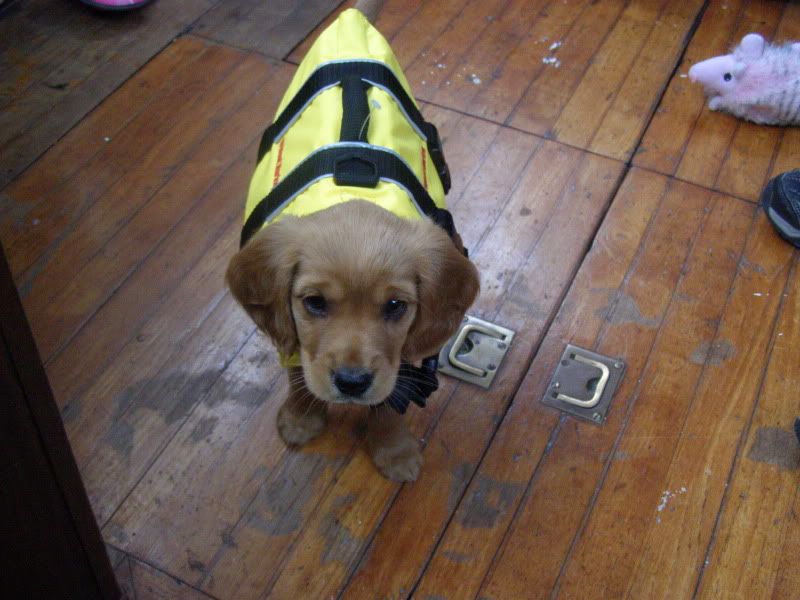 We did a great hike to the kids park and Fathom started getting used to the leash. Of course she crashed as soon as we got back to the boat. Zak started fishing and caught this huge flounder:
Fathom found it quite interesting, too:
The weather was a little off and on for the couple days leading up to the 3rd of July, but turned out quite nice for the 3rd and 4th. We had our friends Curtis and Cynthia aboard Winddancer and Rich and Echo aboard Ve Ja Du raft up with us. A longboat with Vikings always come around and start water fights. The kids and Scott and Curtis were ready for them: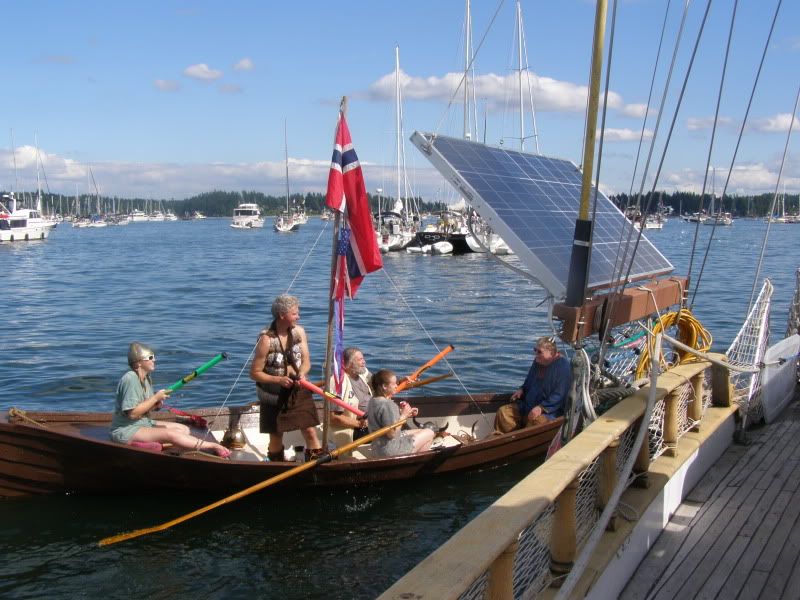 They said that was the wettest they've ever been. We also took a dinghy ride around the bay to say "hi" to some friends and Fathom seemed to like the dinghy a bit more: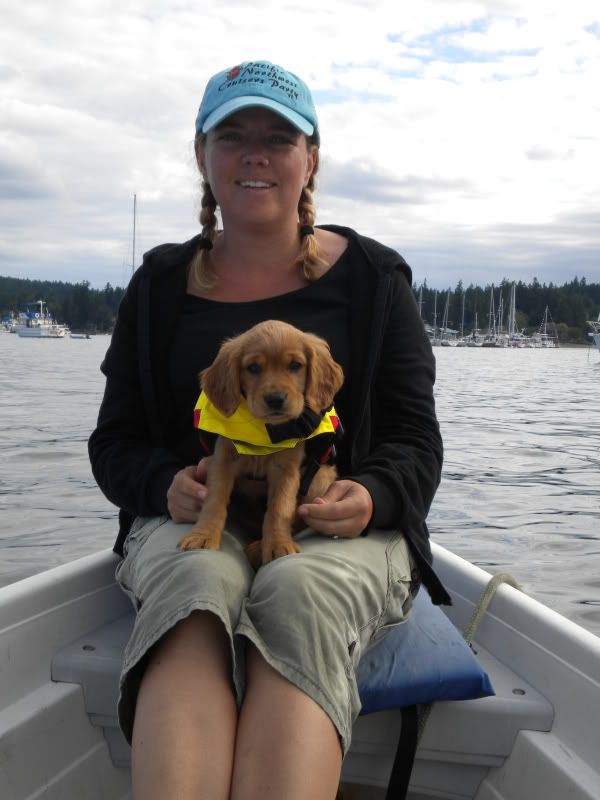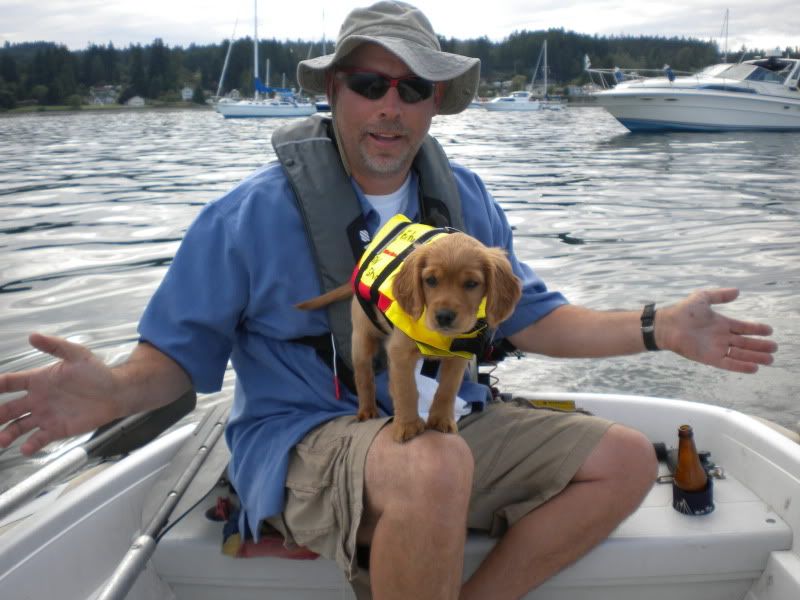 The fireworks were good, but as soon as they started Fathom freaked out a bit, so I wasn't able to see them. The kids and Scott enjoyed them. On the night of the 4th, we headed to Ve ja du for a big game of Mexican Train. It was a great time.
On the 5th we headed out to meet up with our friends from Pearl. We tried to get into Blake Island marina with no luck, and decided to go to Blakely Harbor instead. Here's a picture of Ghost Scott took while the kids and I waited for him to check for a spot at Blake Island marina: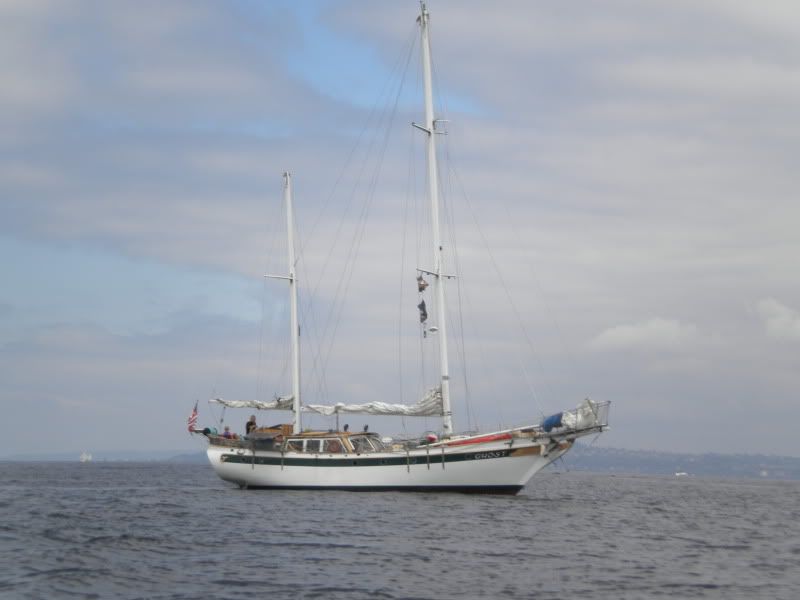 It was beautiful and calm there with only a couple of boats sharing the harbor with us. The kids set off in the kayaks and we all went to the little park at the head of the harbor: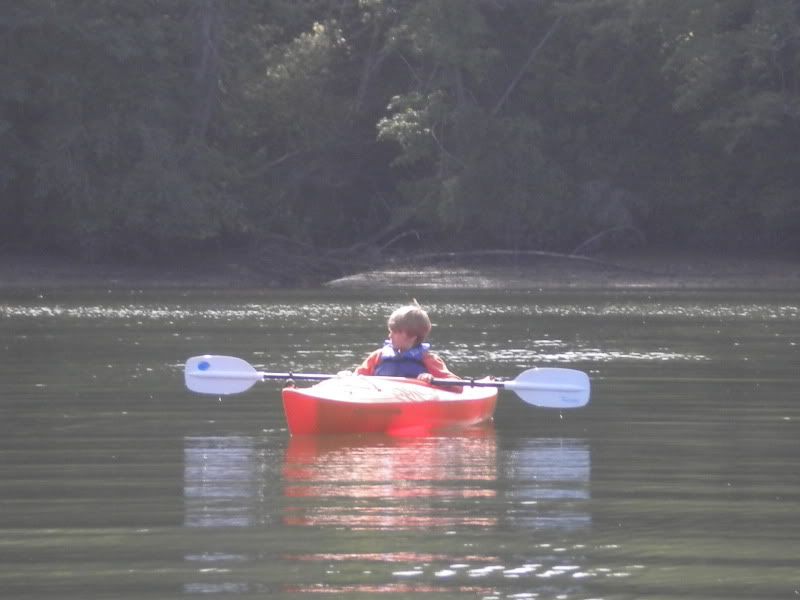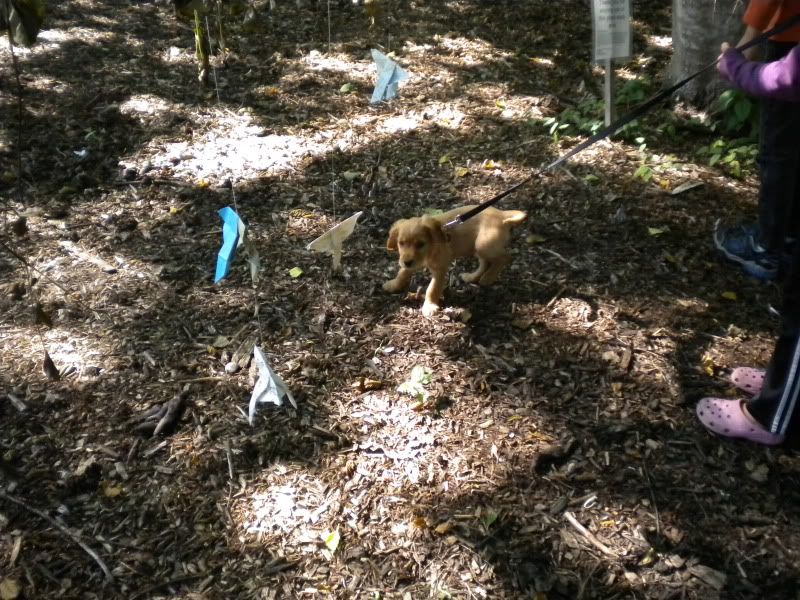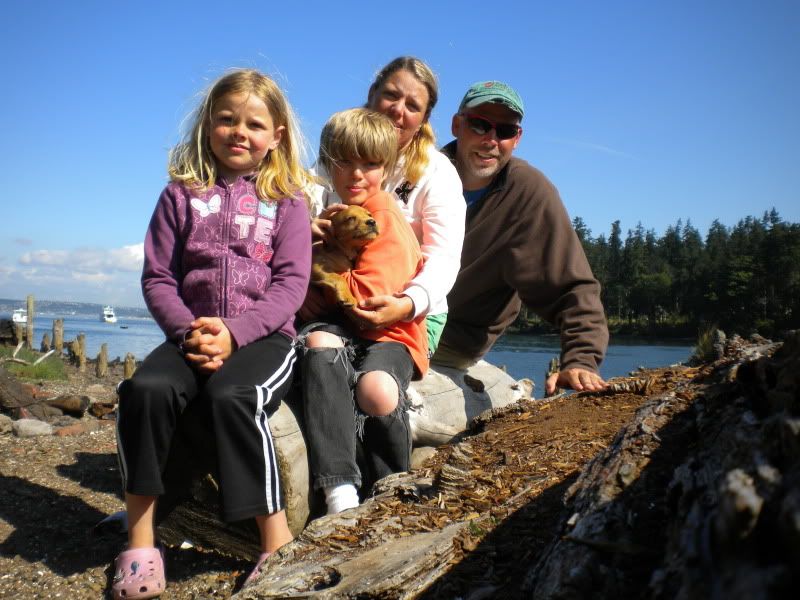 At around dinner time our friends, Bob, Shari, Sydney, Annie and Salty aboard S/V Pearl showed up to raft up with us. It had been awhile since we had some good, quality time with our friends and it was so nice to spend the evening together: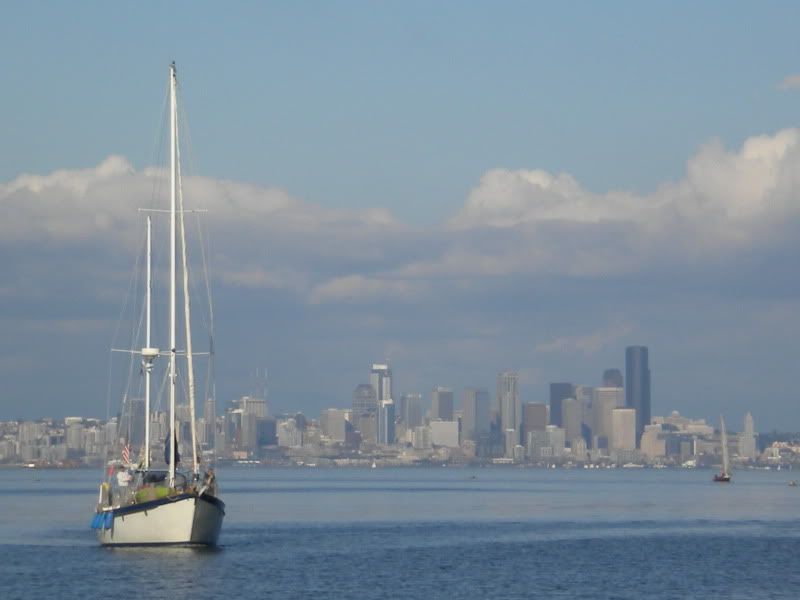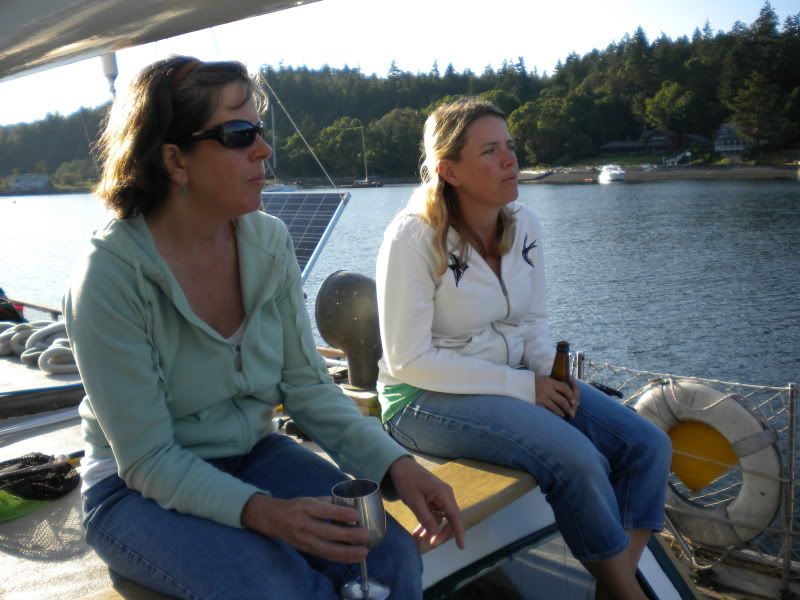 Sydney was wonderful with Fathom and took care of her the entire time they were with us: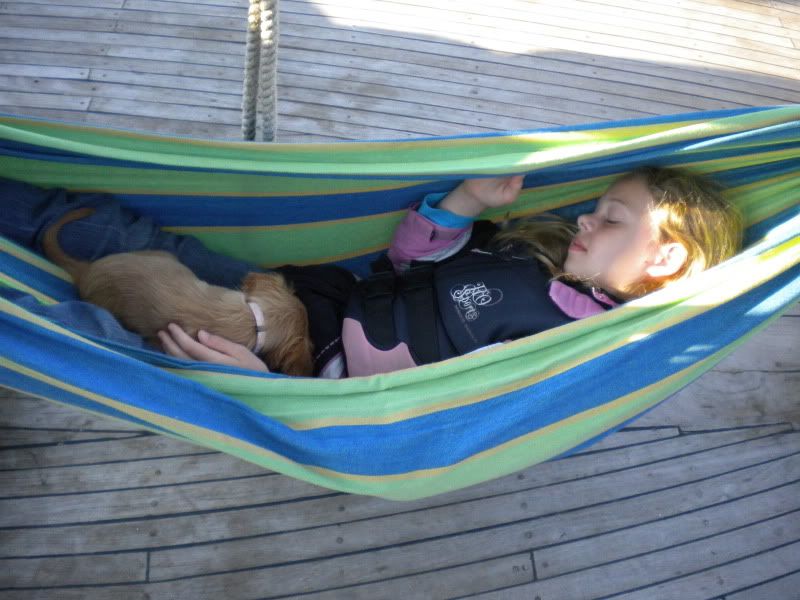 Annie and Zak went out kayaking and had a great time together: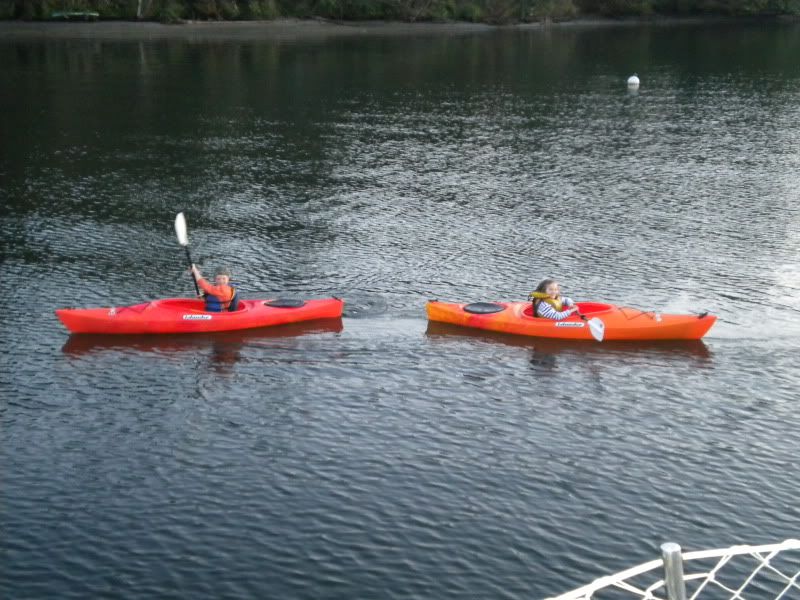 Fathom met their dog, Salty, and I know they are going to be great buds. It was definitely a short visit, but so good to see them. They headed to our slip at Shilshole so Bob could head to work before heading up to the San Juans and we headed to Blake Island. Luckily we were able to squeeze into a spot at the dock and decided it would be a perfect place to spend the rest of our vacation.
Fathom had her first beach experience and loved it. There were all kinds of things that she decided to taste which I don't know if that was a good thing or bad: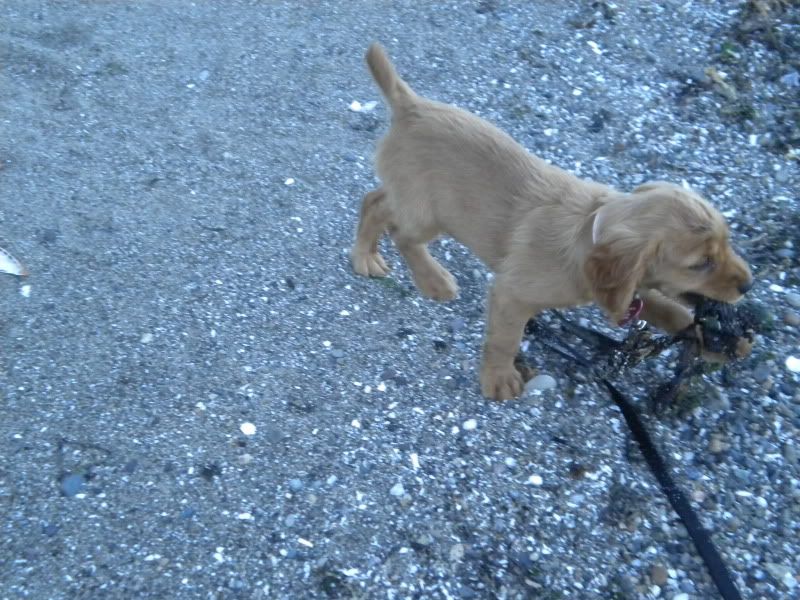 We also went on some pretty long hikes and she was a complete trooper: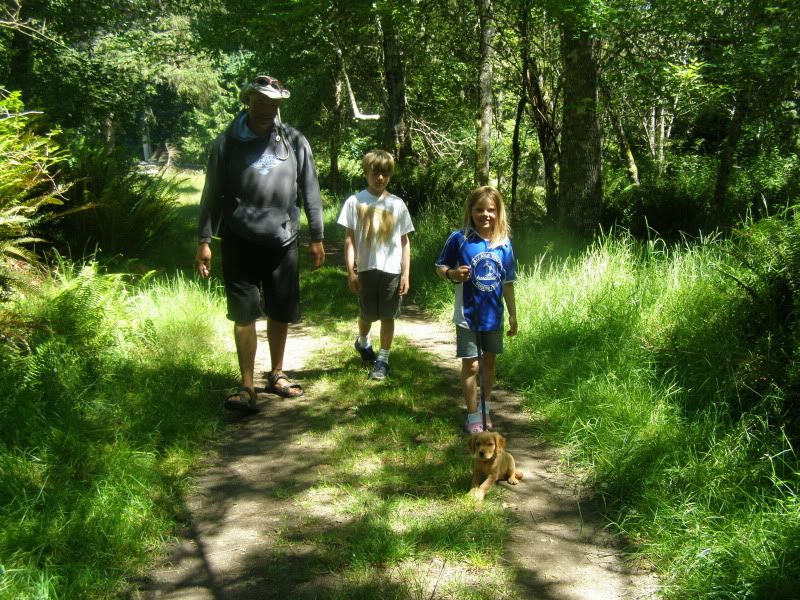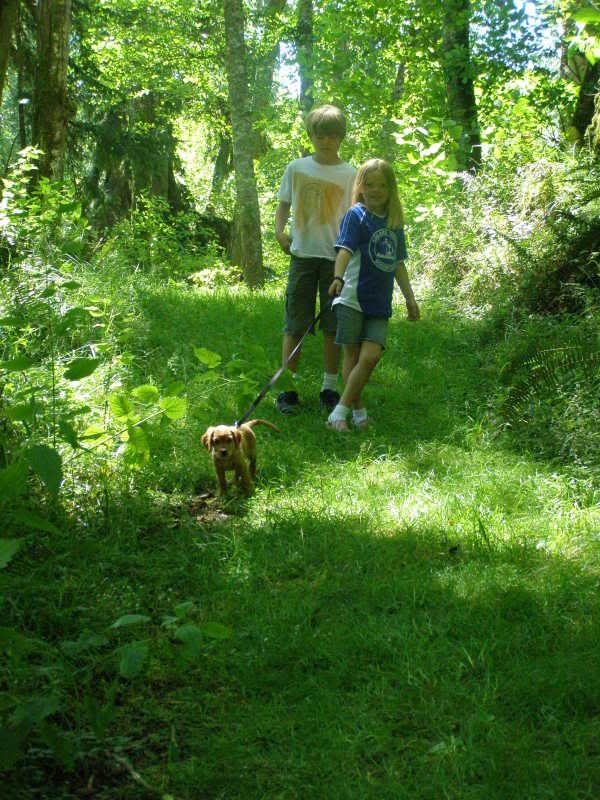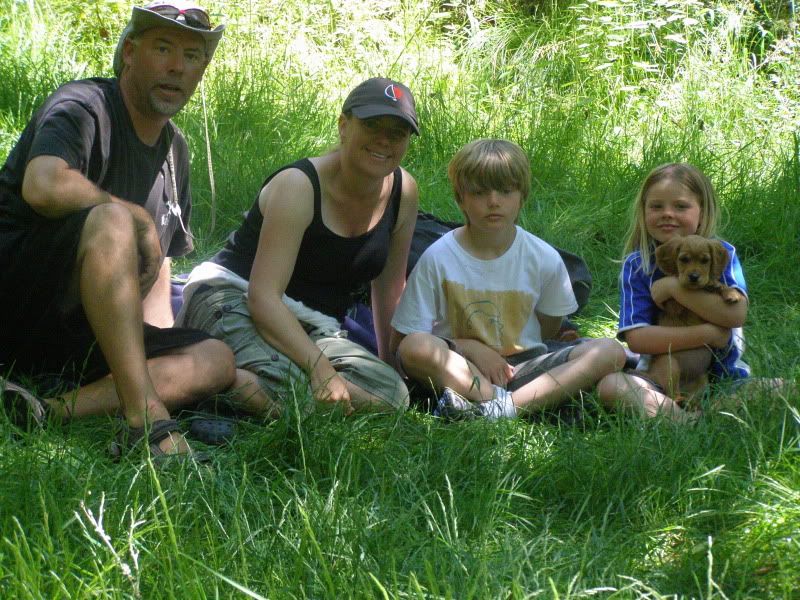 The kids found some huckleberries on the island: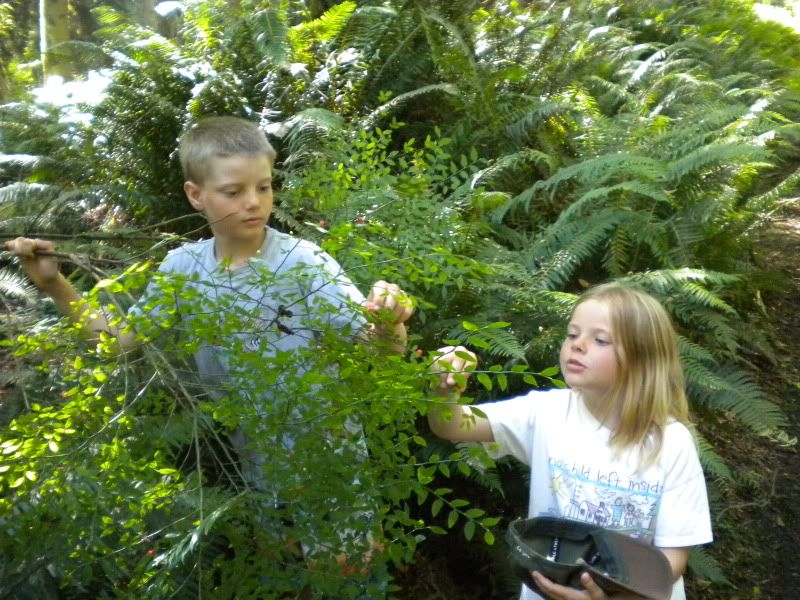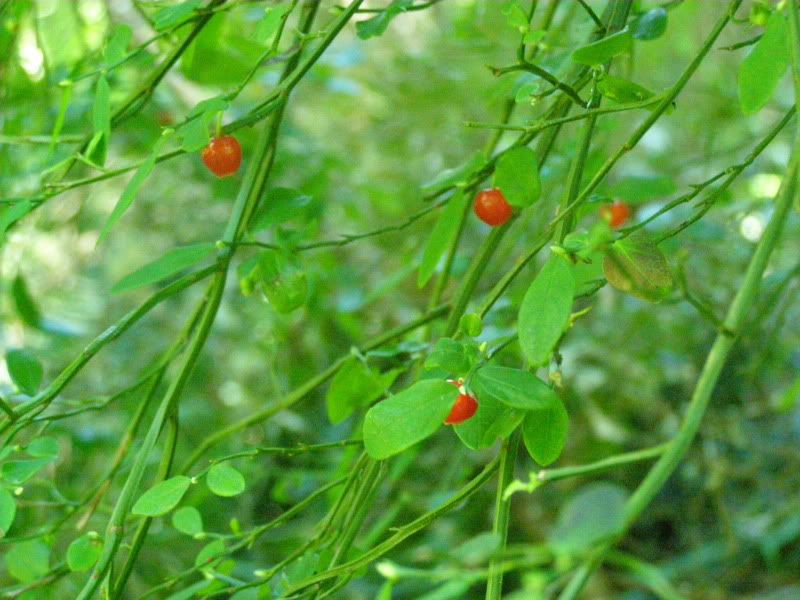 We saw a ton of wildlife like always: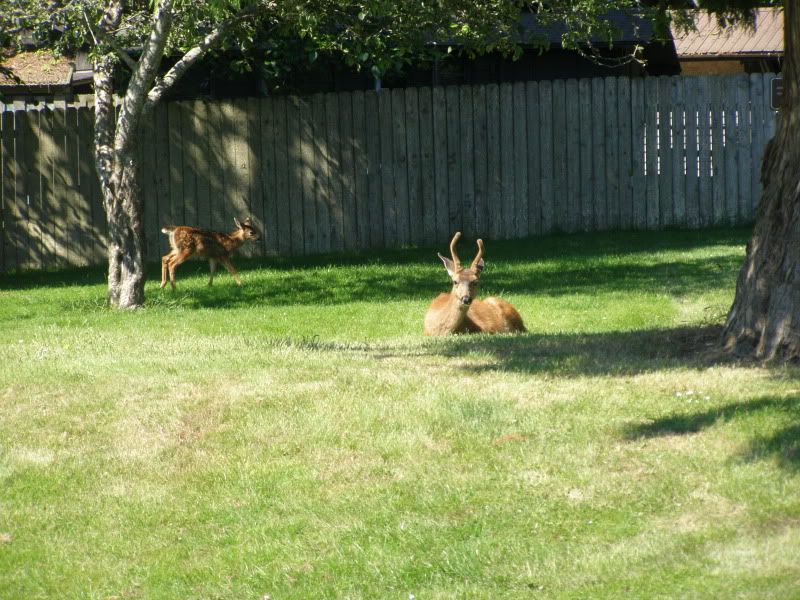 The coolest were the owl:
And the huge moth: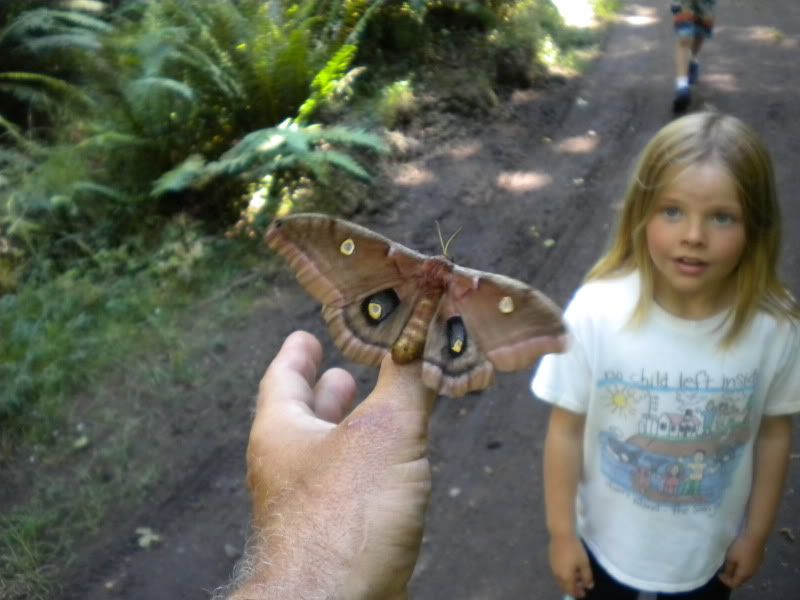 We had such a great time and when we pulled into the dock yesterday at 9:30 a.m. everyone was ready for another great day. We all put our crab pots down, went kayaking, lounged on the dock and later enjoyed an amazing feast of crab, sides, key lime pie, cheesecake, and Margaritas. It was a dock party for the history books: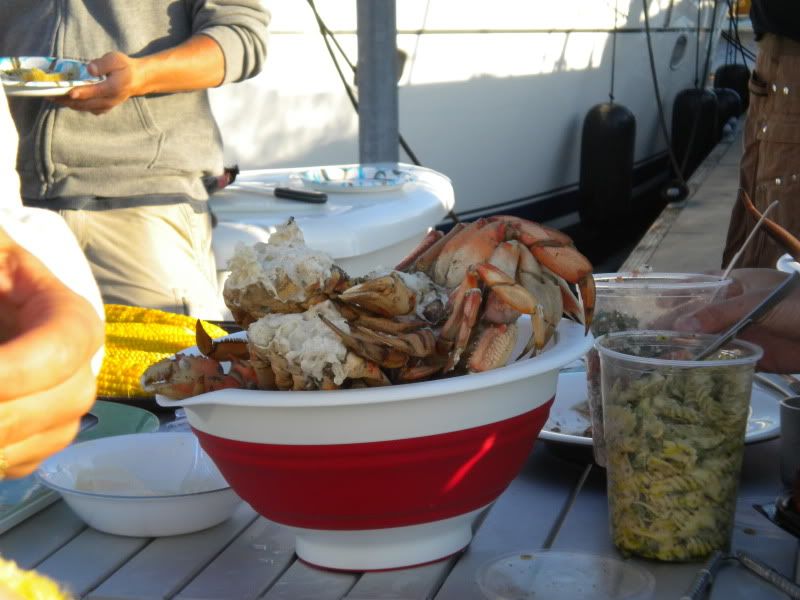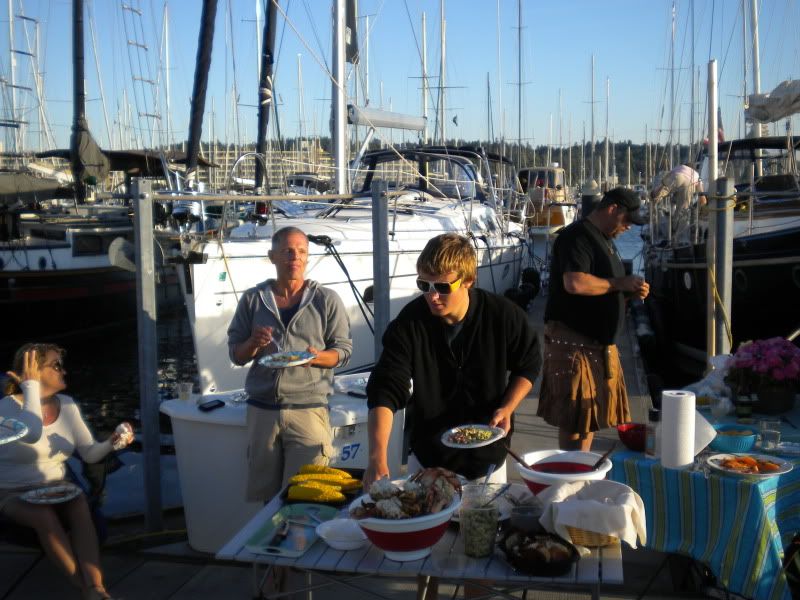 Fathom did great:
She met quite a few of the dogs on the dock, picked up all the bits of crabmeat people dropped, and also fell off the dock for the first time. The last she didn't like too much, but loved everything else. Now we have a couple weeks at home and then we'll be heading up to the San Juans for August. Can't wait