Mexico - Part 3
Pictures from our Mexico trip and January 2008: http://smg.photobucket.com/albums/v299/sailormomma/January%202008/
Day #5
After all the sun and excitement of the previous day we decided to just take it easy and hang out at the RV Park. The kids did their daily job as score keepers for the water volleyball games and played in the pool. We just relaxed and enjoyed the day. That night, being Tuesday, was Taco Tuesday at the park:
There is a taco stand set up at a little gathering place in the RV Park and there were free margaritas and a wonderful juice the kids had. I can't remember what it was called. But it was really good. It was a nice relaxing evening.
Day #6
The next day we were up early again, had breakfast at the RV Park with Rueben and then headed to Sayulita, a surfing beach a little closer to Puerto Vallarta. It's definitely a town with a lot of character and we loved it. We found some chairs at a little restaurant on the beach. We orders some drinks and appetizers and watched Zak and Ellie play in the surf:
It was a fun beach to just hang out at. Scott and I took a walk down the beach and actually found some beach glass. The whole time in Mexico we hadn't seen any, so we found some to keep and Ellie found a cool greyish one that was very unique. We will definitely remember that was the one we found in Mexico. Finally the kids were getting worn out and we decided to go. It was hard leaving the beach knowing we had to go home the next day, but we all know we will be back next year.
As we were heading back to the hotel George said he had a suprise. He took us up this very steep hill in the town of La Penita and the view was amazing: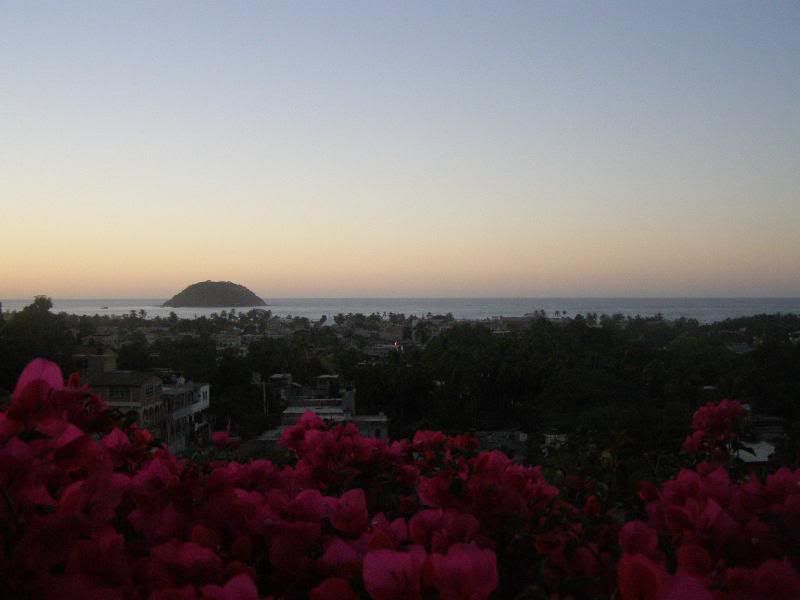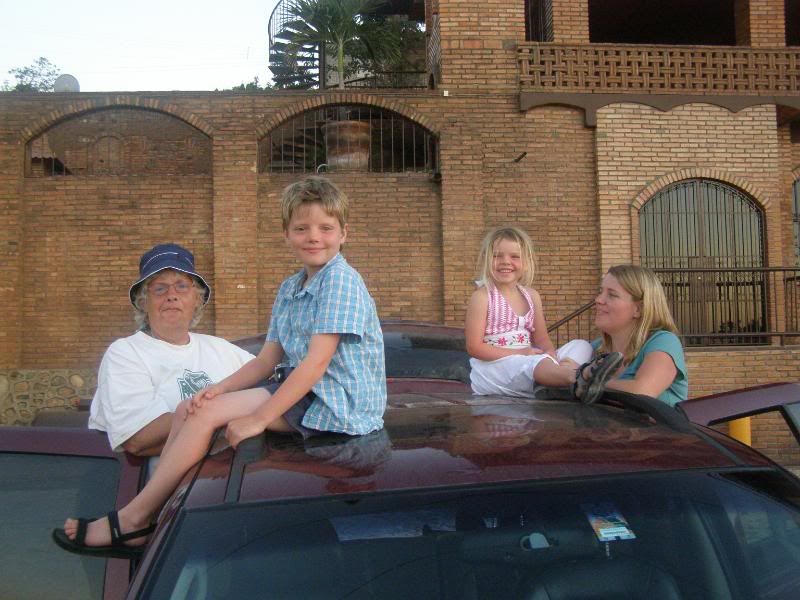 Another great ending to a perfect day!
Day #7
Our last day in Mexico.
But we had one more thing to experience before we left. We woke up that morning and met George and Kathleen at a small restaurant in La Penita. We had breakfast and set out to the weekly Market that was in town. There were vendors everywhere and so many people it was hard to walk. They told us that we had to barter, it was expected, but I wasn't so sure. I always feel bad. But I got into it pretty quickly and started having fun, a little too much fun. It was great!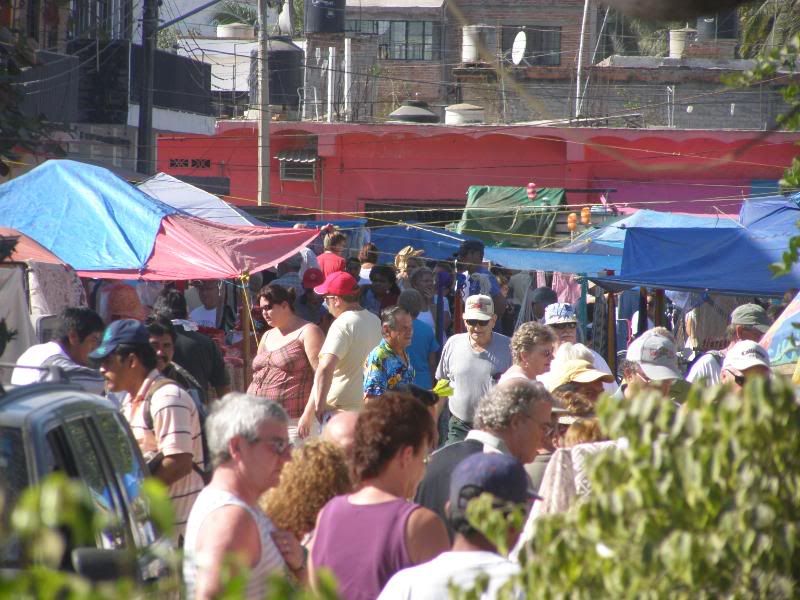 Afterwards we headed to the airport. It was such a great trip and we will definitely be going back next year only for more than a week. Zak and Ellie seemed to enjoy the experience so much. I can't wait for them to experience more of the same adventures in the future.