Ellie's Birthday 2008
This year Ellie wanted to have her Birthday Party at Blake Island and invite all of our sailing friends to join us. So, on Thursday November 6, 2008 we decided to take the kids out of school and head over there a couple days earlier than when we planned on meeting everyone.. The weather was forcasted to get pretty nasty that afternoon, so we tried to get out early so we would miss that. We untied the lines and headed out. It's always such a great feeling to get away from the dock. We were outside of the marina and decided to accelerate, when the engine decided it didn't want to accelerate. Scott tried to figure out what was up and made a decision to head back to our slip. We didn't want to get to Blake Island and have something go really wrong. Ellie was in tears as we headed back. We felt so bad. We decided that we would stay at home and bribed Ellie with a trip to Chuck E. Cheese for dinner. We also contacted all our friends and told them that we wouldn't be able to make it and would love to have them all over to our boat for dinner that Saturday night for Ellie's birthday party. I made two huge batches of soup and we set the tent up outside for a dock party. The weather was amazing for November and it was an extremely comfortable evening. Ellie had so much fun being the center of attention:
Group Photo (quite a few of the group had already left)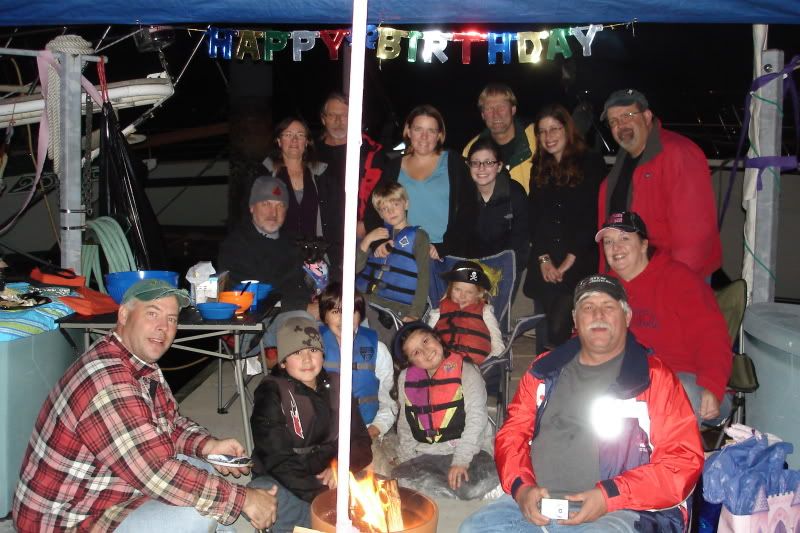 Present time: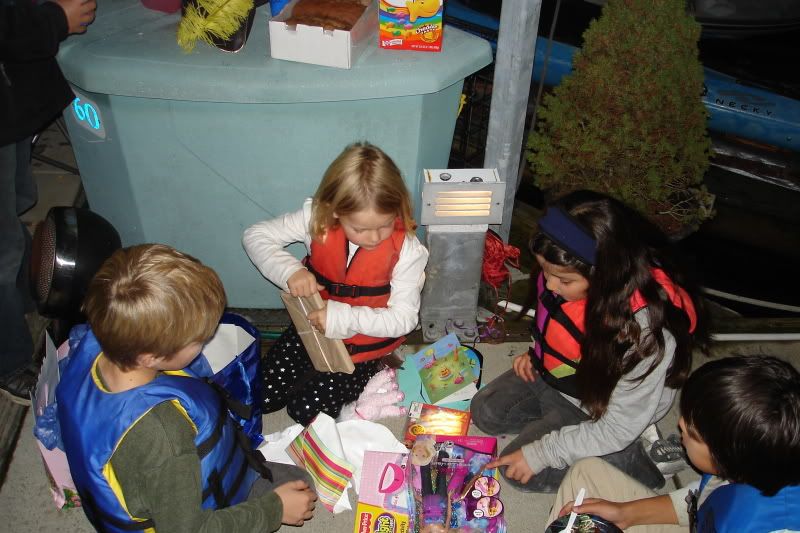 Here's what Ellie got from Mom & Dad: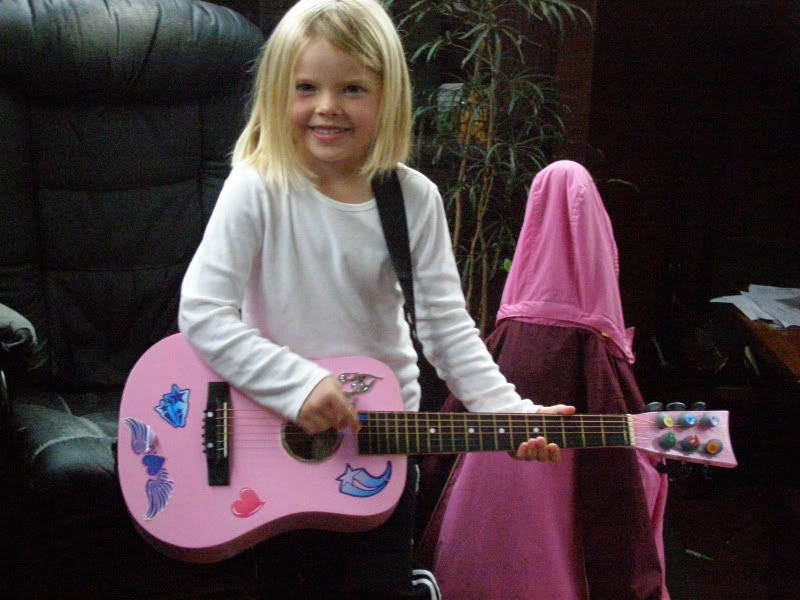 Watch out Hannah Montanna!
I think that she's one lucky 6 year old.