Mexico Part One - Lo de Marcos
Pictures from Mexico - Part One
Last year our trip to Mexico was such a highlight and soooo relaxing, we decided that we would spend more time this year. Scott's schedule worked out so we had 3 weeks - 20 days and we couldn't wait to get there. Last year Scott's parents were in an RV park in La Penita and we stayed in a small bungalow in the town of La Penita about 5 minutes away from them. This year they were staying in the small town of Lo de Marcos and the RV Park they stayed at had a resort with bungalows right on the same property. So we were within walking distance and the resort had two pools, a restaurant, and a relaxing area with hammocks.
Our Bungalow: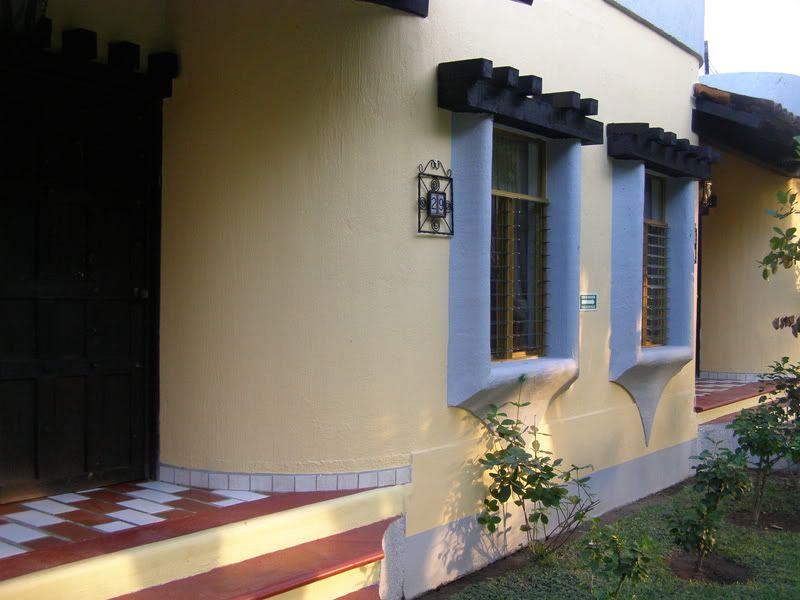 The kiddy pool: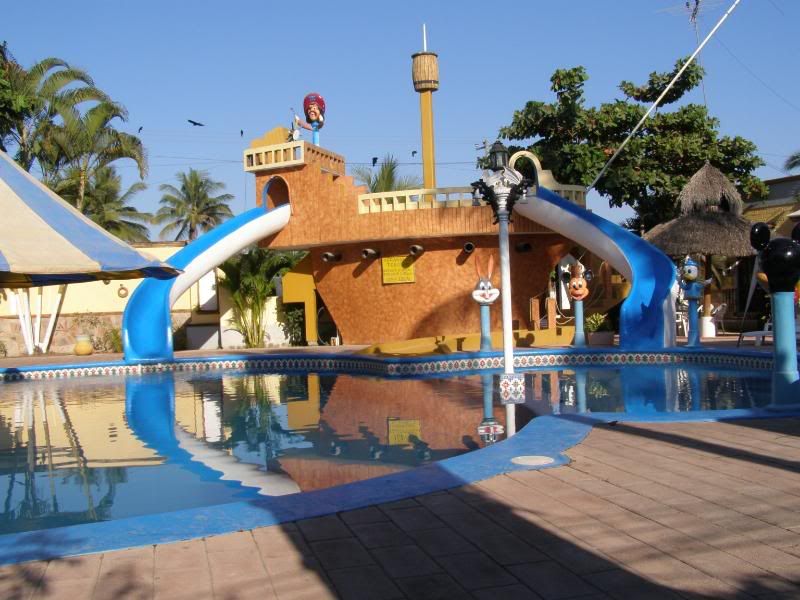 After getting settled, we went out to the beach to check out the sunset: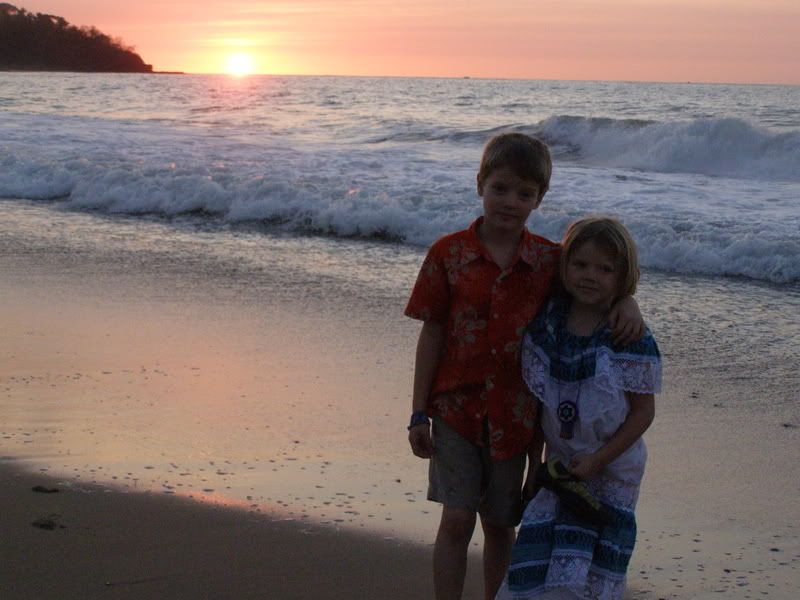 Check out Ellie's new dress she got from Grandma & Grandpa. She loves it! We then went to dinner at a little restaurant George & Kathleen call Rosa's because the daughter who works there is named Rosa. I don't think we ever did learn the real name of the place. The next couple days were pretty much a blurr of either going to the beach and hanging out: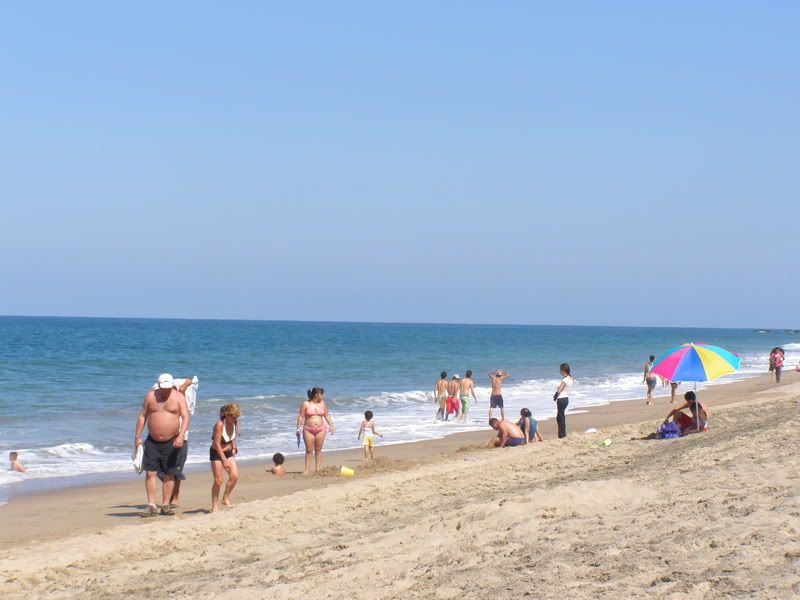 Or hanging out at the pool: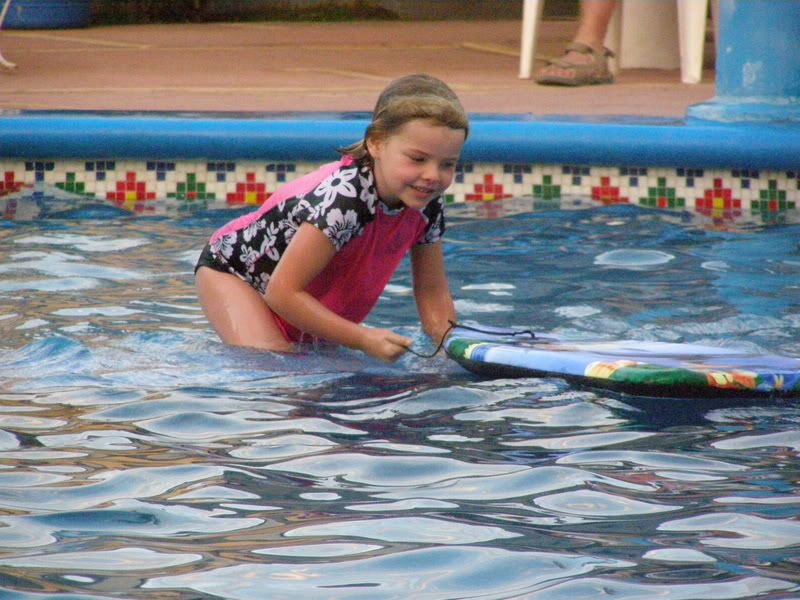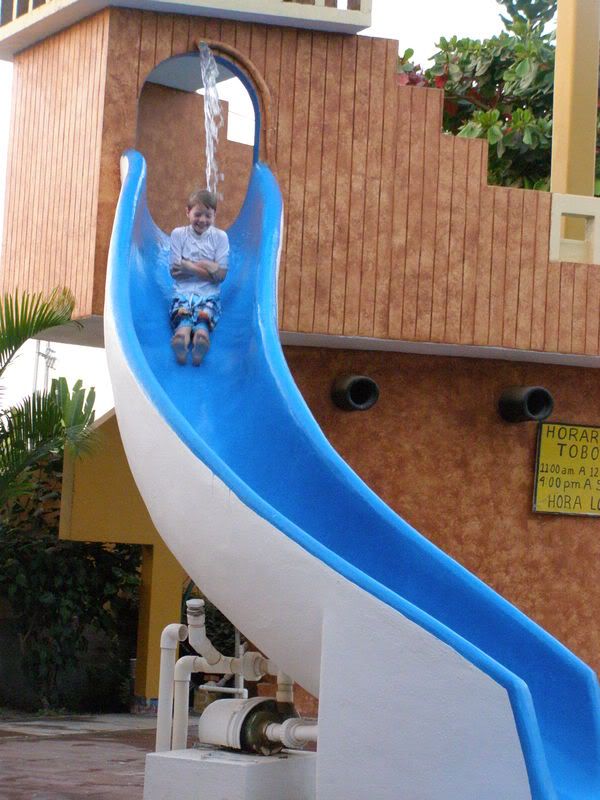 Or just hanging out in the hammocks:
We also went to a big Fiesta on the beach one of the nights we were there. There was a huge feast of tamales, chili relanos, and much more, a mariachi band, and dancers: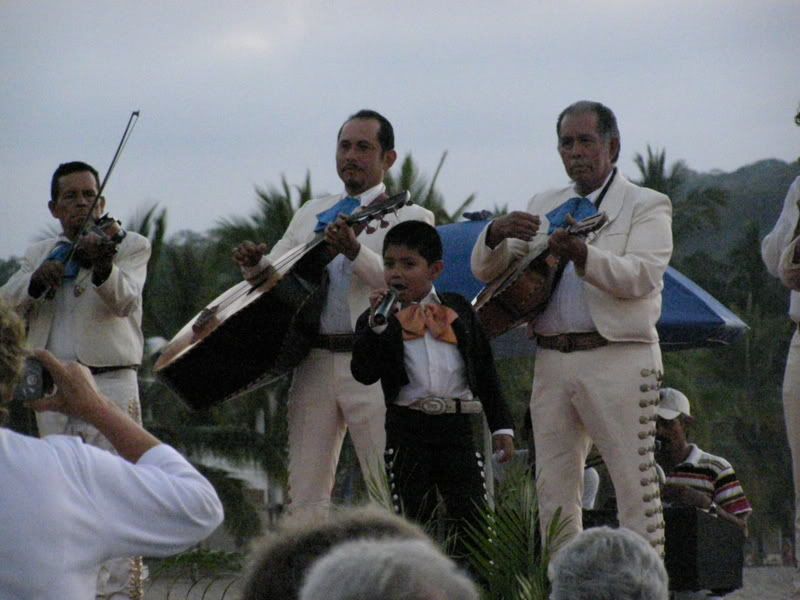 The little guy singing was only 6 years old. He did great!
And the sunset that night was amazing: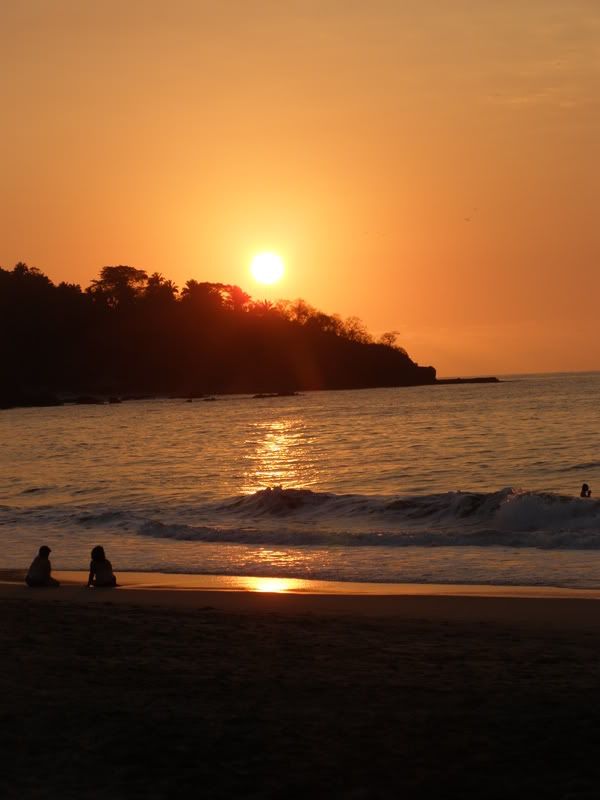 I love this one:
After being there a week, Scott's brother, Bill, and family, Heidi, Mason, and Maddie, showed up. It was their first trip to Mexico.
We only spent a day with them before Scott and I headed to Sayulita for four days without the kids. Grandma & Grandpa kept the kids, so we could have a fun weekend away to meet up with our friends, CB, Tawn, & Dan. More to come on that part of the trip......