May 2009 Update (Part One)
Ahhhh........the start of summer finally hit Seattle. After one of the worst winters that I have experienced in the city, we were all anxious to have some nice weather. We had had a couple dock parties in April, but the 1st day of May was one of the best to date. We decided to jump in the dinghies and do a dinghy float outside the marina. Just sit and watch the sun go down. It was so relaxing and wonderful: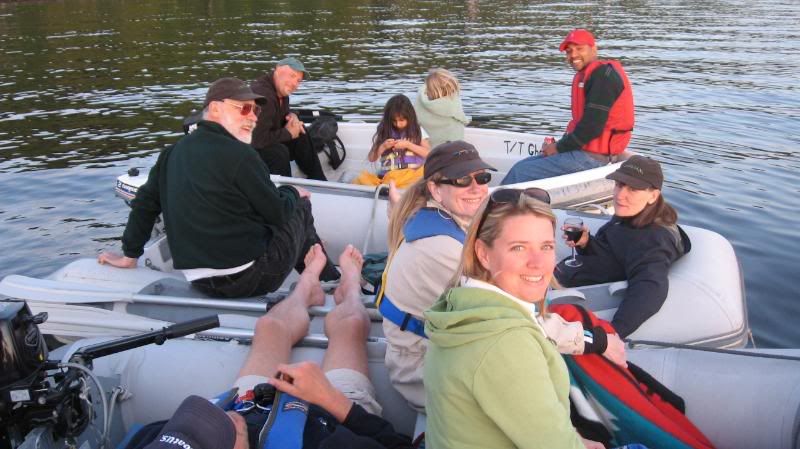 The night was extremely calm and perfect for just sitting on the water. And people wonder why we live the way we do. The next night Scott and I had a date. It was the 1st time in quite a while that we dressed up and went out. It was the kids' school auction and we met up with some other parents and enjoyed a great night out: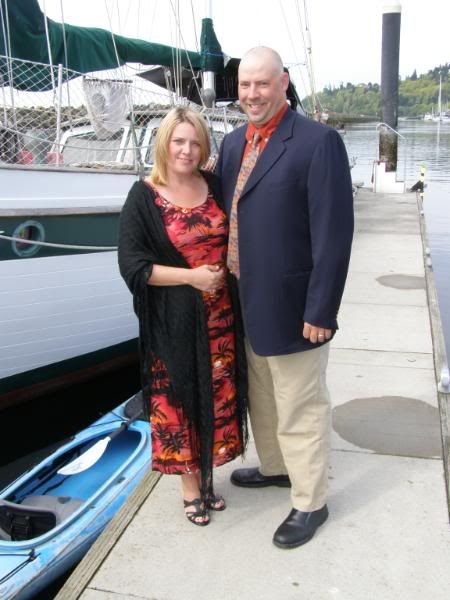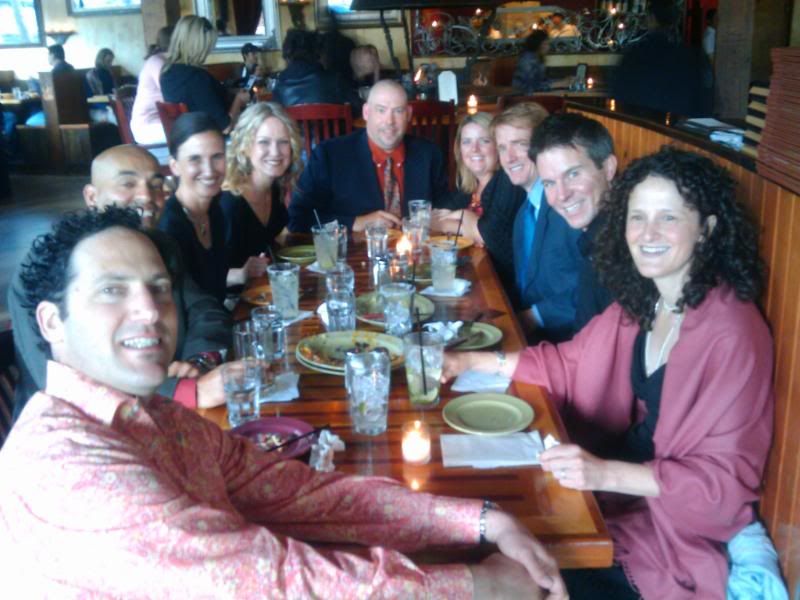 We ended up spending WAY too much money, but it was for a good cause and we had so much fun!
We sailed over to Port Madison for Mother's Day weekend this year. It was a great sail over and a nice weekend: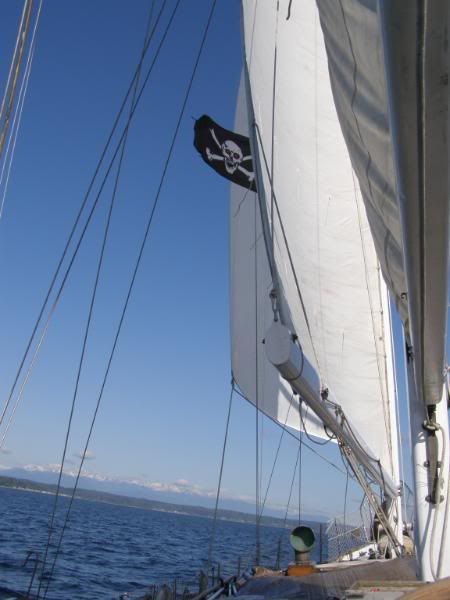 Zak and Ellie spent most of Saturday practicing their rowing around the harbor with the dinghy and kayak: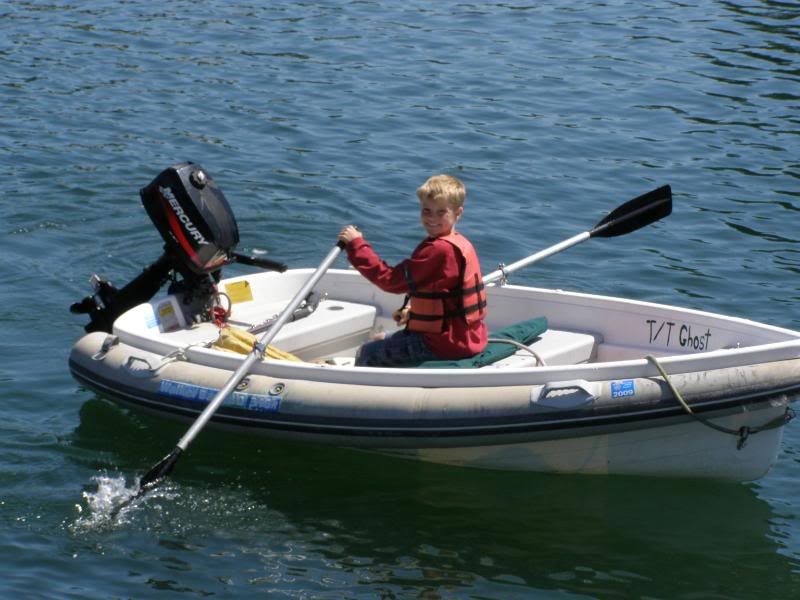 On Sunday, we took the dinghy over to Faye Bainbridge State Park. It has a great beach and we found tons of beach glass. It was great. A perfect Mother's Day. Somebody else left a message for their Mom or loved one:
Later that month, the kids and I went to the Sytten de Mai Parade (17th of May), a Norwegian Independance Day. Our neighborhood of Ballard has a very strong Norwegian influence and we could definitely see the Norwegian pride and spirit at the parade: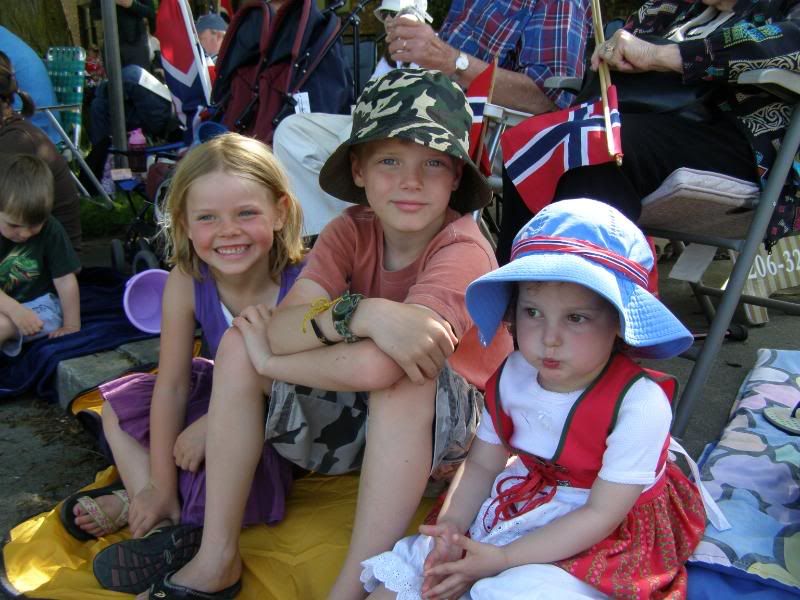 Zak's girlfriend, Miriam was in the Parade, as well: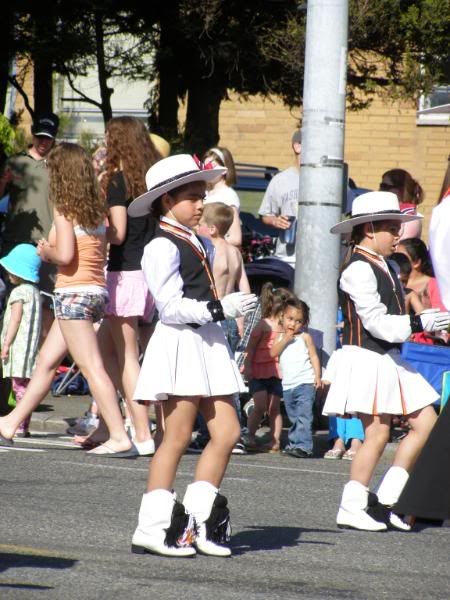 Guess What? We had babies this month.......ok, butterflies. We decided to try to hatch some butterflies and they actually hatched: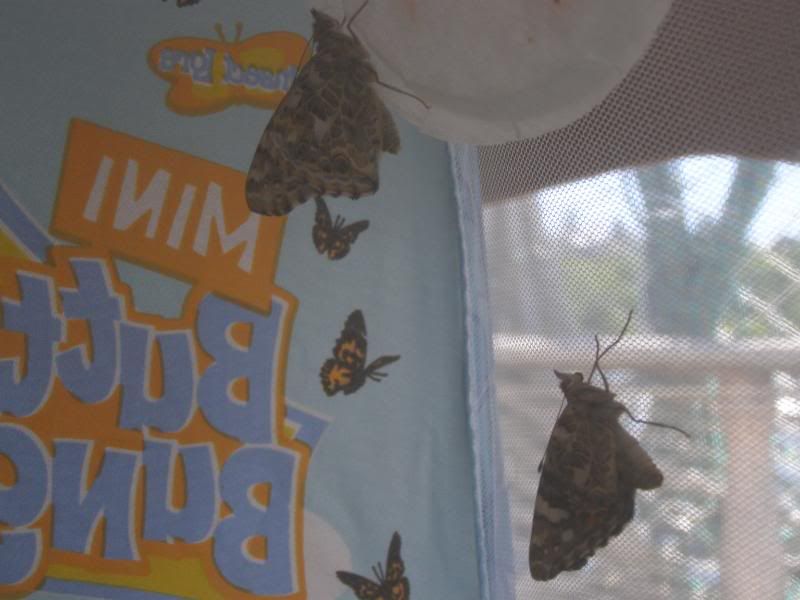 But, unfortunately they didn't last too long. It was a sad thing. They kept getting their wings into the orange slices and sugar water they told us to put in the Butterlfy Bungalow and they all ended up passing on. Poor things. The kids were really bummed, but Ellie has since turned the Butterlfy bungalow into a ladybug bungalow. They seem much happier in the small space than the butterlfies did.
I'm going to stop this here and cover the rest of May in another blog post. My family came to visit and there is just too much excitement and fun to ramble on about in this post.