May 2009 Update (Part Two)
Pictures from May 2009 (if you've read the previous post, these are the same pictures)
May was a busy month, so we had to break it up into two posts. For Memorial Day weekend my parents flew out and my brother and family drove out from Idaho and my Dad's cousin, Claudia, flew up from Portland. We had a great weekend of hanging out on the dock and spent a lovely day on the water aboard Ghost. My brother took some wonderful pictures, so check them out via the link above and I'll post a couple favorites here:
My brother, Kerry, and his wife, Amanda: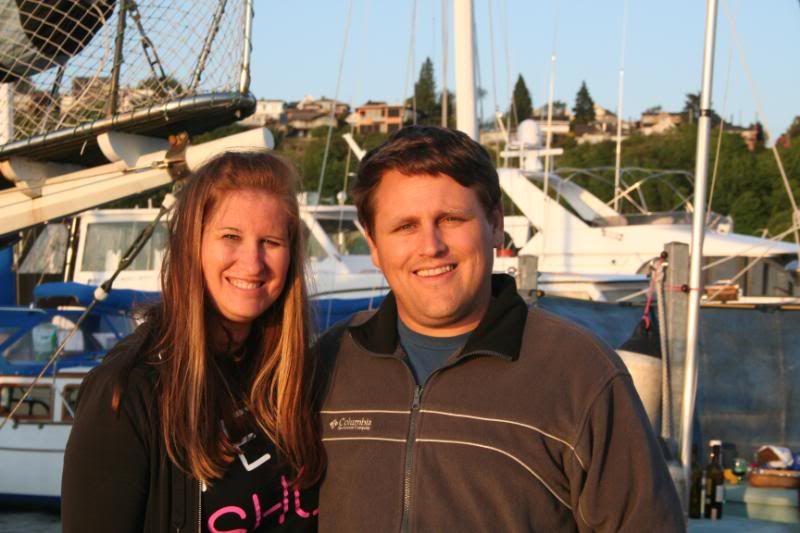 Heading out for a day sail: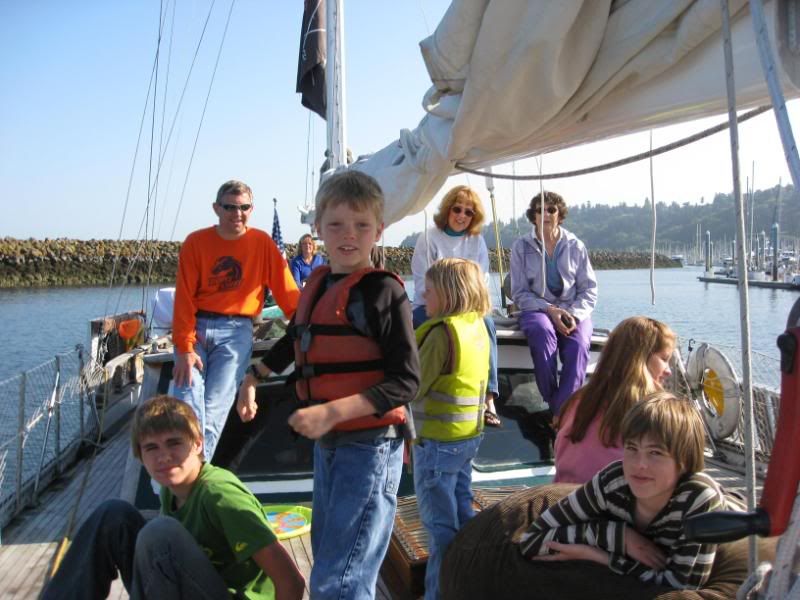 Amanda with Zak & Ellie and their cousins, Jeff and Josh: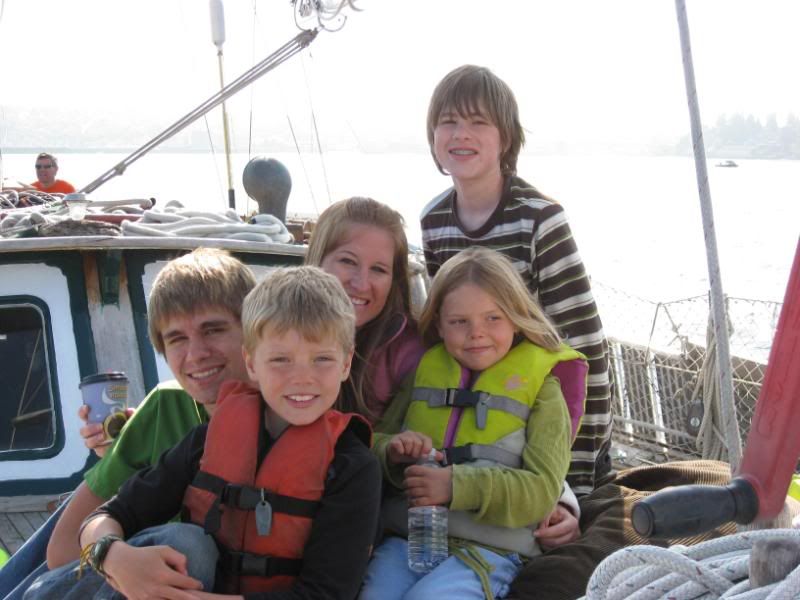 Mom and Claudia visiting while underway: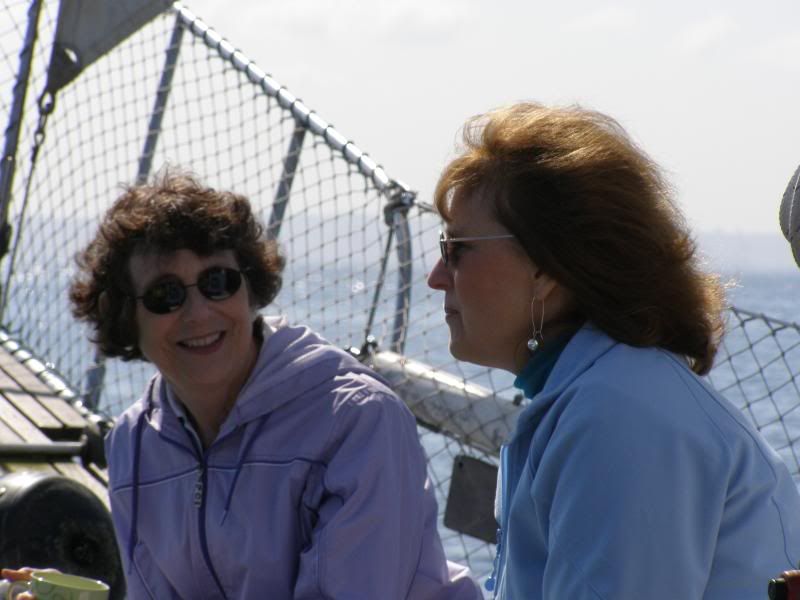 Dad and I down below while underway: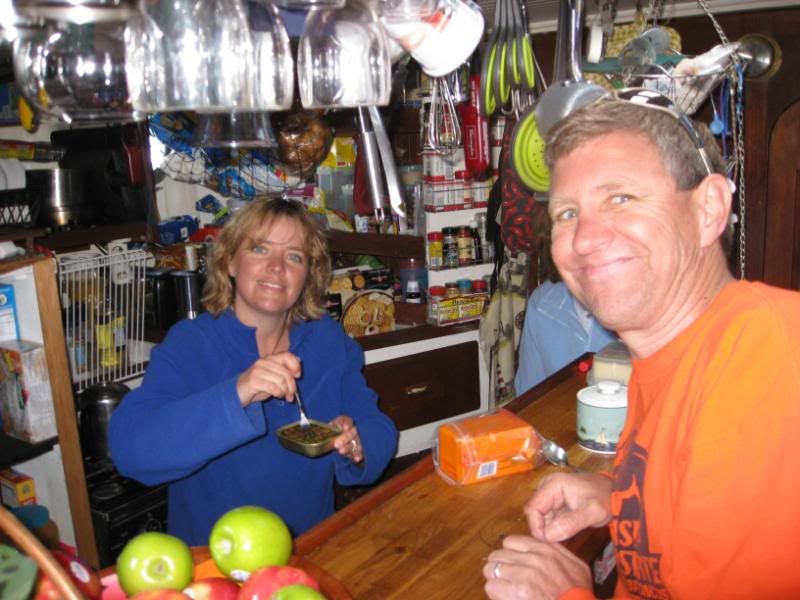 Josh at the helm: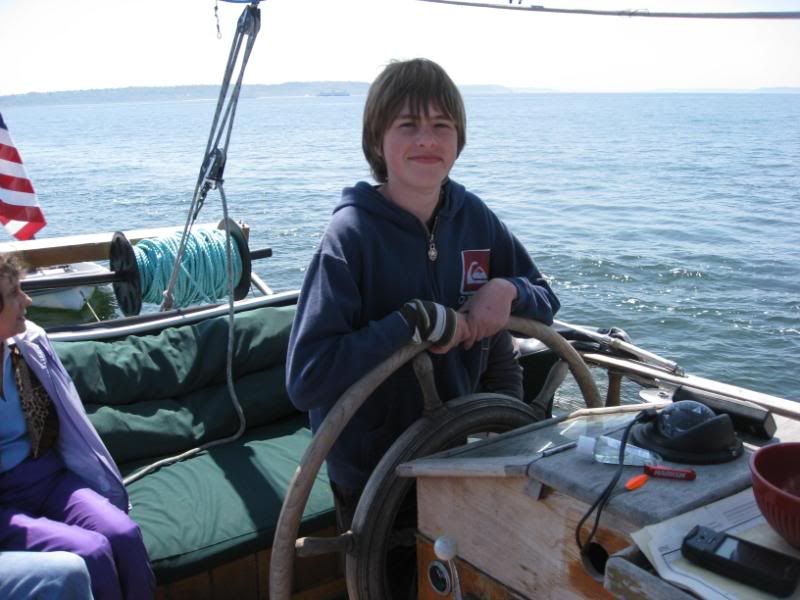 Jeff while underway: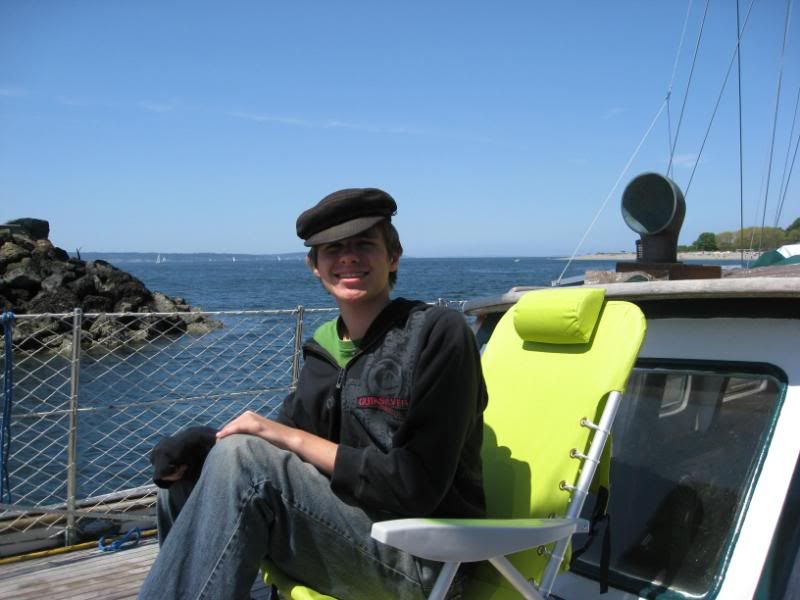 Really, there are so many great pictures, you just have to check them all out. My dad's cousins, Steve and family came over when we returned from the sail and we enjoyed a very nice dock party with everyone. It was a quick trip, but it was so great having everyone around. Hope they will come to visit again soon. (hint, hint)
The next weekend was our 11th wedding anniversary. My boss had given us tickets to a Sounders game and we left the kids with Scott's parents. We met up with our friend's CB & Tawn for some drinks and then headed to the game. This was our first soccer game and I have to say, it was a little confusing. We just didn't know everything that was happening, but it was still fun.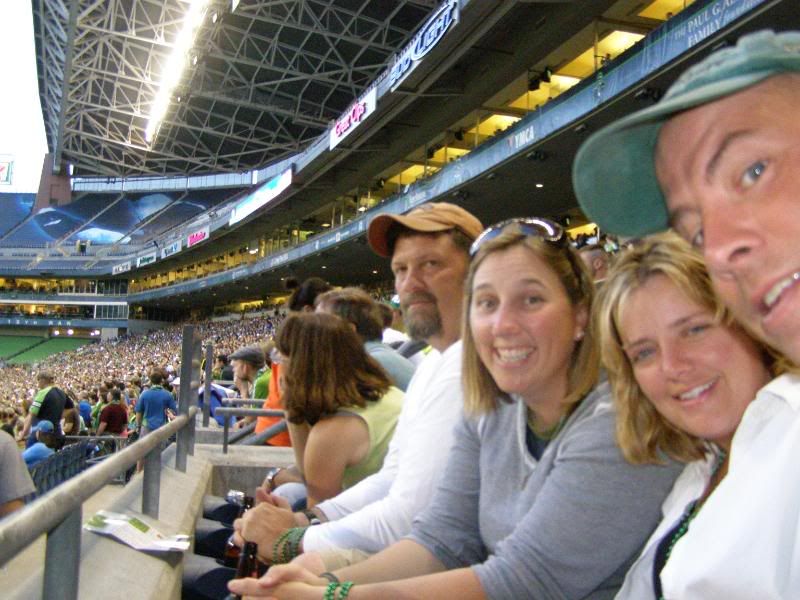 That about does it for May.