Pirate Sail (July 2009)
This was an extemely special outing, at least for me. Every year to kick off Seafair here in Seattle, the Seafair Pirates invade Alki Beach. Our cruising group escorted them last year and were planning to do the same thing this year. They wanted as many boats as they could get to fly their flags, dress up, and shoot cannons. Scott was going to be working, so my plan was to go with one of our neighbors. But, and this is a big one, as the day was approaching, I decided that I wanted to make this my first outing without Scott. My other neighbors, Curtis & Cynthia agreed to crew. My co-worker, Jenny came along, too, and we have her to Thank for all the wonderful photos. I was nervous, but ready. We all got dressed up in our pirate garb: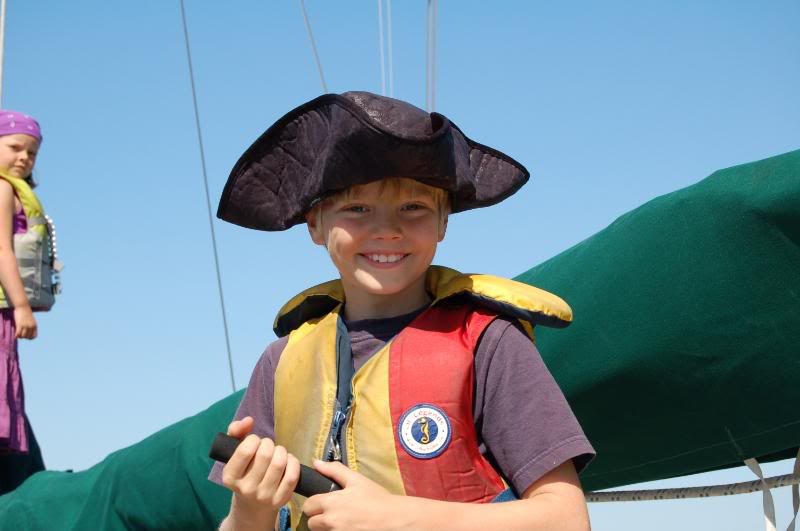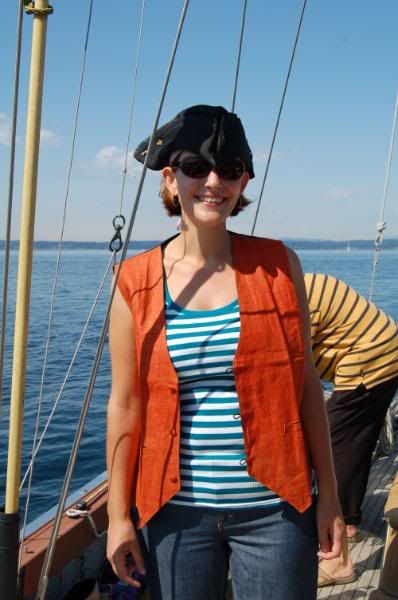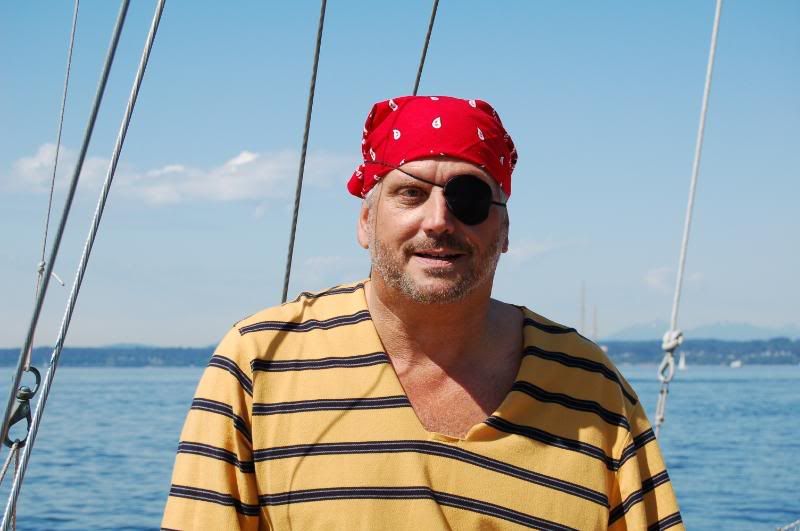 We pulled out with no problems and followed the fleet: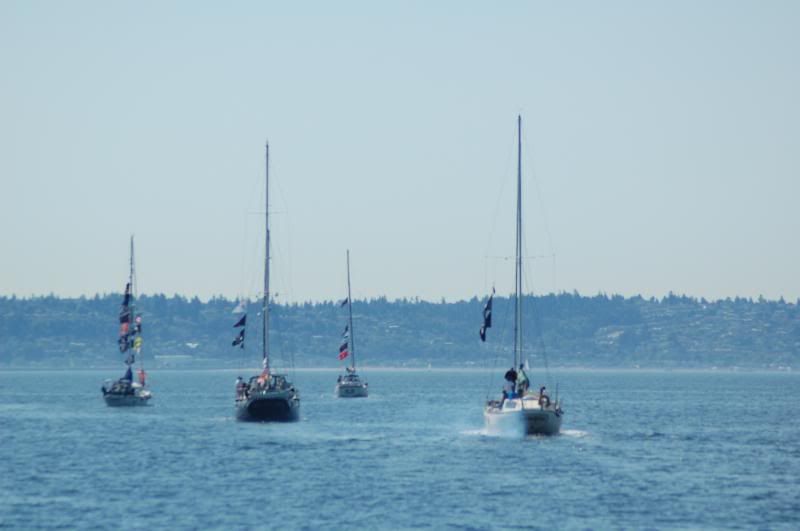 Upon arrival, we all lined up to do a pass along the beach. Everyone else had their cannons firing ( we didn't have one) and the shore was packed with people: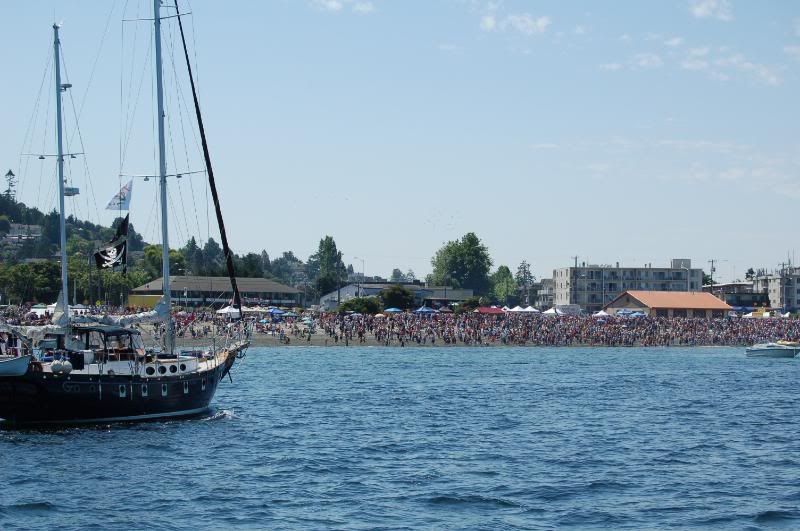 I followed the group, but kept an eye on the depth. Didn't want this to be a bad first outing, so when I saw my depth start to come up, I pulled out of line a bit. Right after that, the leader of our group came over the radio to tell us not to follow him because he had just hit bottom. Luckily he didn't stick, but "no thank you". We kind of just circled around a bit until Lady Washington and the Seafair pirates arrived. Upon arrival the plan was to follow the Lady Washington in, kind of as an escort. As I went out to get behind the Lady Washington, they thought we were someone else and we got broadsided by both her and the pirates: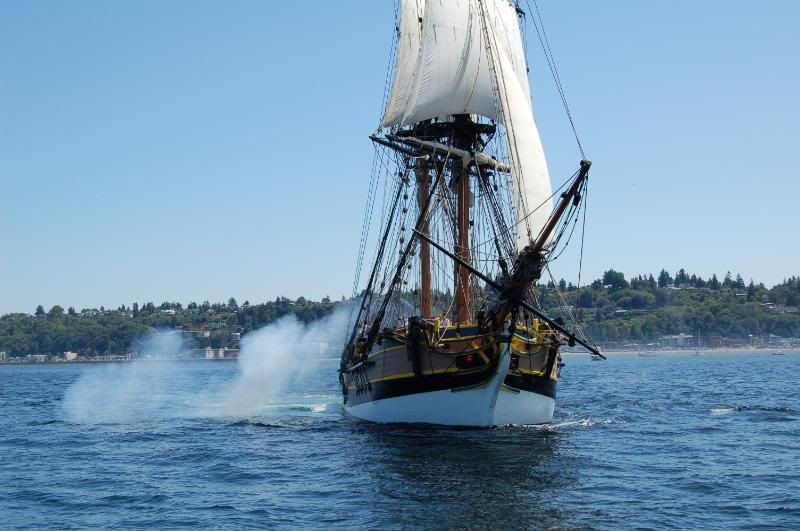 It was so much fun! As the pirates landed most of our group was closer to shore shooting off cannons, and we decided to head home. The docking wasn't all that great, but nothing was hit and I learned some big lessons. We ended the evening with a huge dock party (of course) It was a successful day. I will try again sometime soon, but really want Scott to be on the dock for my return.