Camping in McCall, ID (August 2009)
Since we weren't able to go sailing much this summer, one of the main things that I wanted to do was to go camping where I grew up in McCall, ID. I miss Payette Lake during the summer and wanted the kids to see how beautiful it is up there. The drive over was pretty uneventful. We got to Ponderosa State Park and set up camp. This is the 1st Camping trip we've taken in probably about 5 years. We had to aquire some of the essentials (like the tent) and it was pretty exciting to get it all put together:
After getting the camp set up, we decided to take a walk to the lake. It was such a beautiful day and Payette Lake was gorgeous, like always. We even decided to pose for a family picture: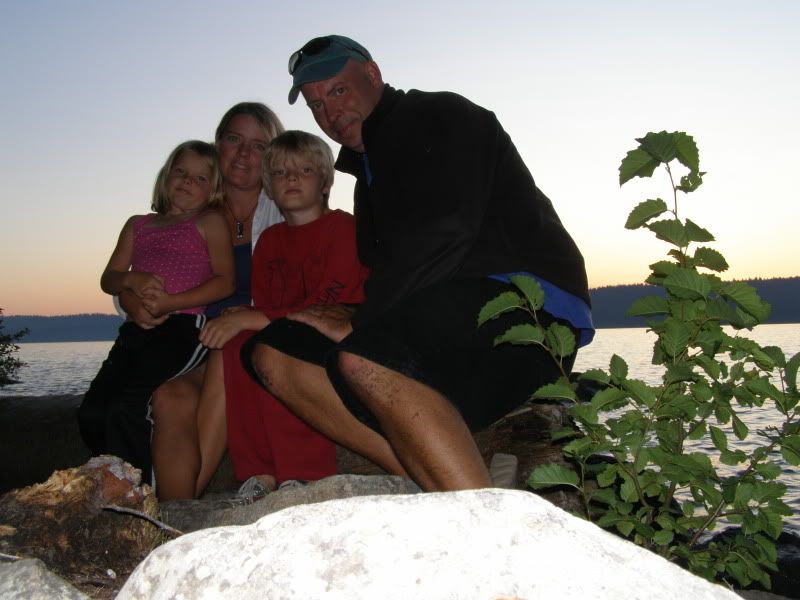 On the way back to camp the kids and I started finding tons of huckleberries: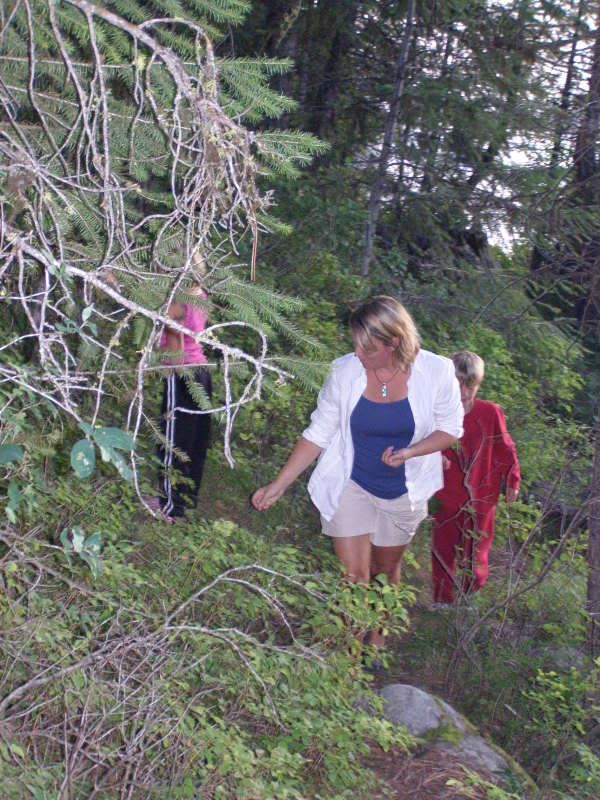 Yummm! I think we ate everything that we picked, but decided we would be back with bags to take some to Grandma & Grandpa in Boise. We had a great night by the fire and reading the last few chapters of Harry Potter and the Sorcerer's Stone. It was a perfect setting for it. The next day we decided to do a little exploring and spend some time at the beach: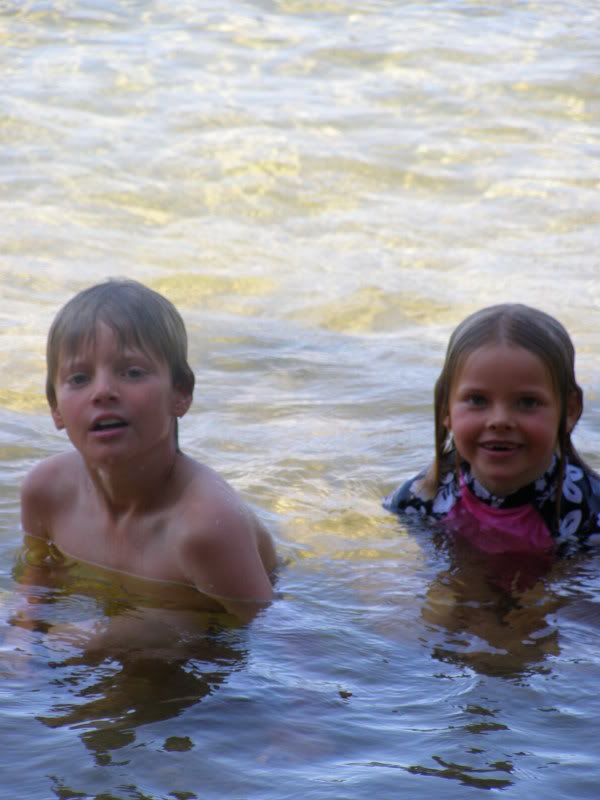 The water was great and it brought back so many memories of summer days at that same beach when I was growing up. The plan for the next day was to go fishing. We brought our Sea Kayak and wanted to check out the rivers north of the lake. We loaded everything up, found a spot to launch the kayak and all loaded in. It was a bit crowded, but not so bad. The water was pretty shallow and so clear. We didn't see any fish. So we headed back to where we started and decided to fish off the bank. Scott had just cast and handed the pole to Zak when there was a bite. After that one every time we cast the line a trout would bite. It was amazing and perfect for the kids. We all had so much fun!
I found some more huckleberry patches and decided to load up. It was a great day! The next day we headed to Boise to see my family. It was a little sad to leave McCall, but I think we will definitely do some more camping in that neck of the woods. The visit in Boise was absolutely wonderful. Saw some great friends and caught up with family.