Spring Break/Easter 2010 - Blake Island
With only one mast and tons of work to do on our boat, we have been going absolutely crazy needing to go somewhere, but not being able to. So when Scott got a week off during spring break, we decided to tie everything down, throw off the lines, and go to our favorite local destination - Blake Island. We had to postpone a day due to some nasty weather, but finally made it out. It was an uneventful hour-long motor to the island. We are always worried about finding a spot in the small marina on the island, but luckily there was plenty of room.
After tying up, we all headed out to do some beachcombing. The kids love finding little creatures under the rocks: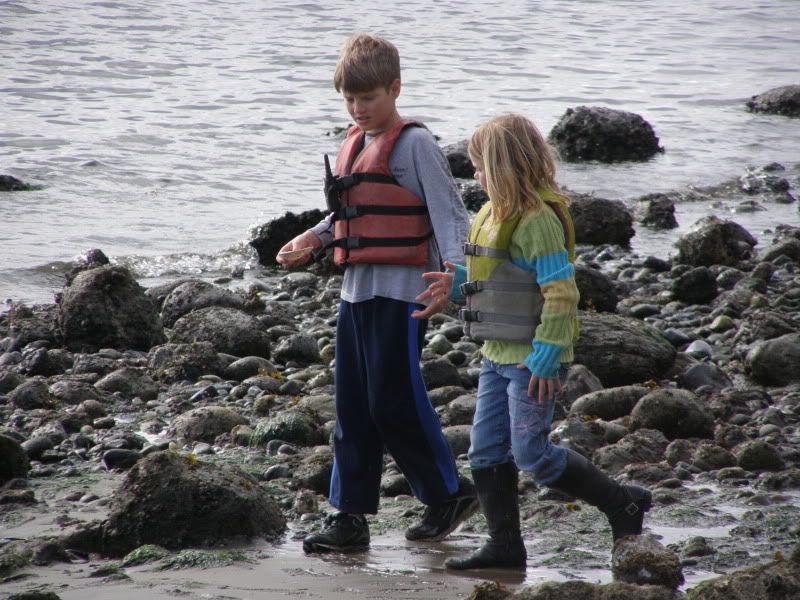 We also met and played with a very old dog named "Bob". He was a very cool dog (His owners were pretty cool, too);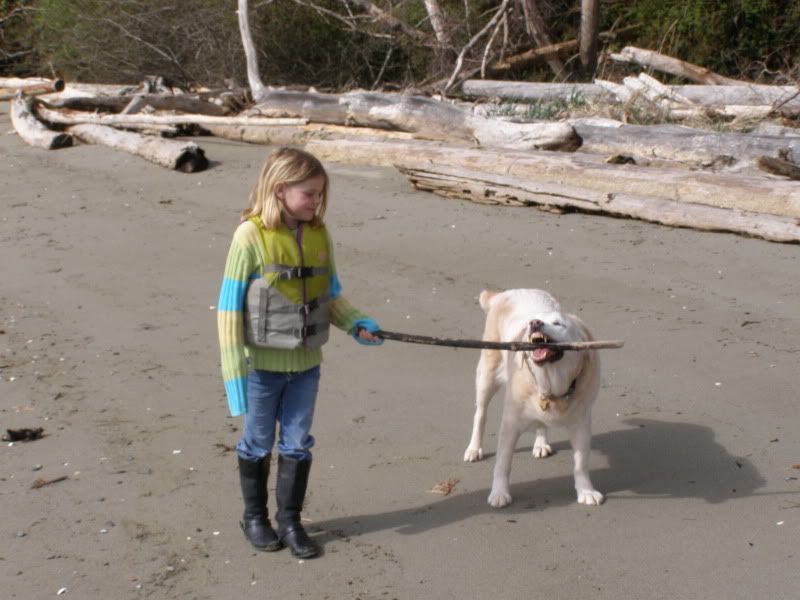 After that, we headed back to the boat, ate lunch, packed some snacks and headed out for a dinghy ride around the island. We love the West side of the island due to it's huge amounts of beach glass.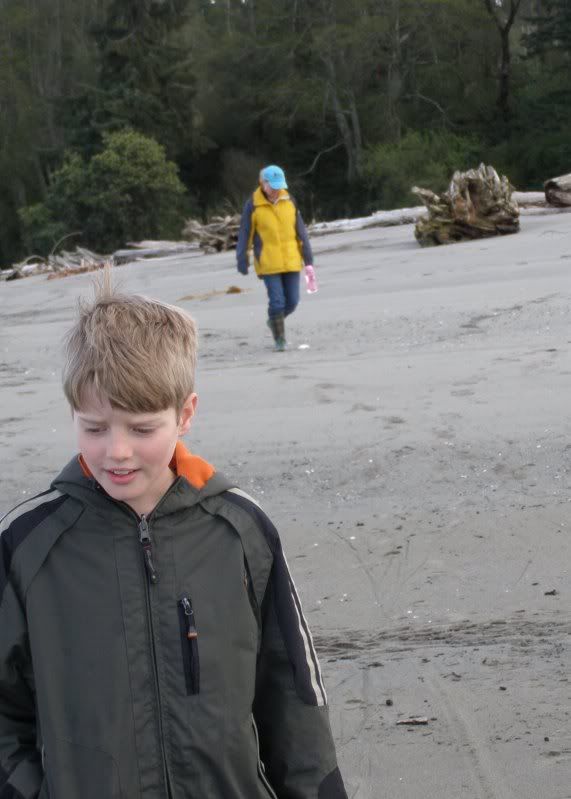 We found a ton of beach glass and just had fun playing on the beach. That evening we met up the the crew of Chaika for a fire up at the fire pit. We all had smores and had a very nice evening visiting with the 3 of them.
The next morning we woke up and made our Easter eggs and then took a long hike across the island. Check out how green some of the pictures of the island are: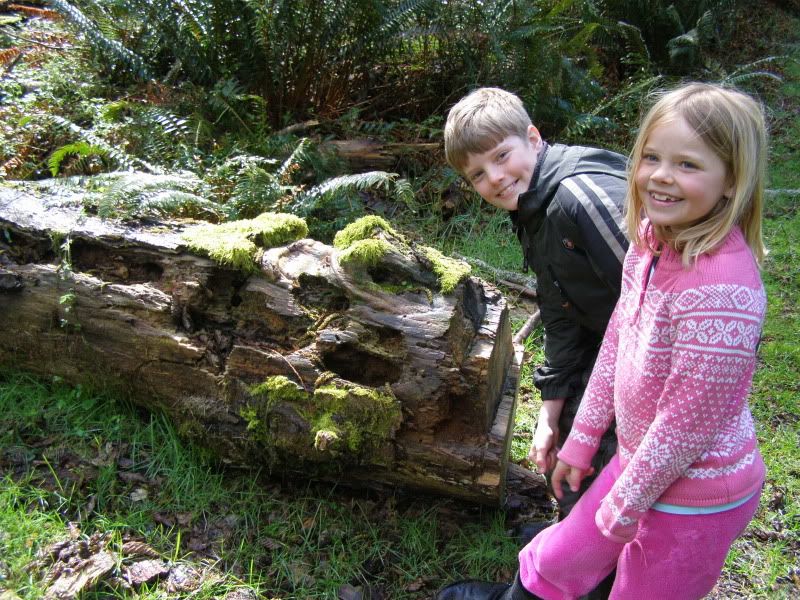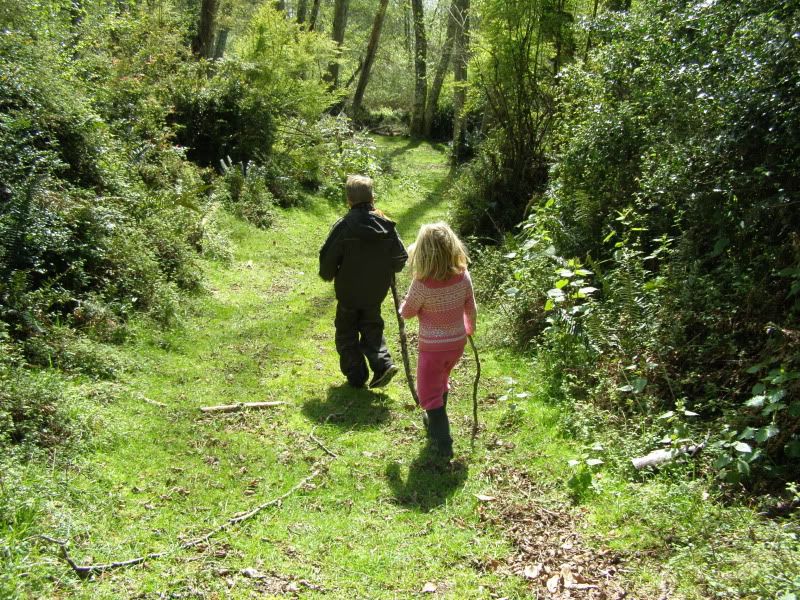 Zak started searching for Salamanders:
And was extremely happy to find some:
Brosius Family Photo: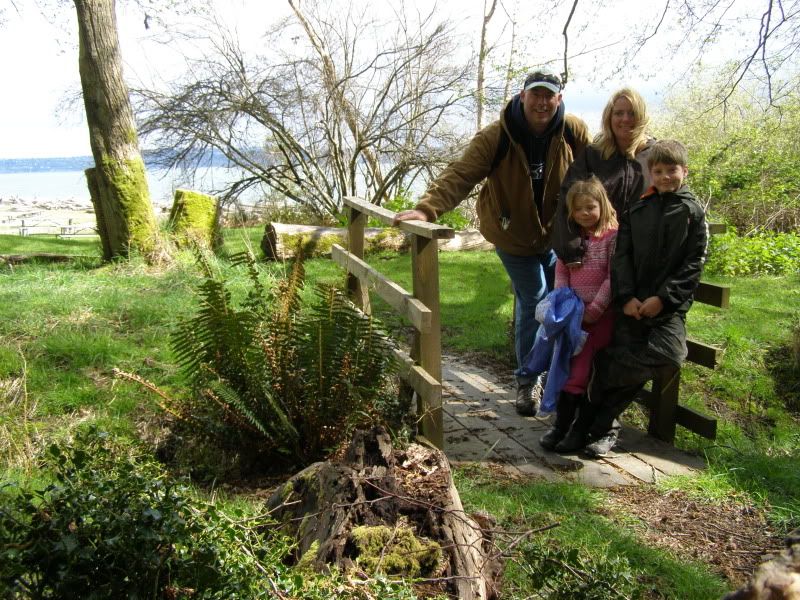 There was a forecast for some pretty extreme winds coming through the next day (Friday), so most of the people headed home Thursday night. We decided to stay. The marina is pretty protected and we didn't have anywhere else to be.
Friday was spent making Easter dinner (Scott had to work Sunday, so we had an early dinner together), watching a Harry Potter Marathon, and that's pretty much it. The weather was really nasty outside. Zak & Scott took a little hike, but the winds were really strong. Saturday morning we woke up, looked at the weather (which was still a bit blustery) and decided to leave that afternoon instead. We took one last hike on another trail we hadn't been on: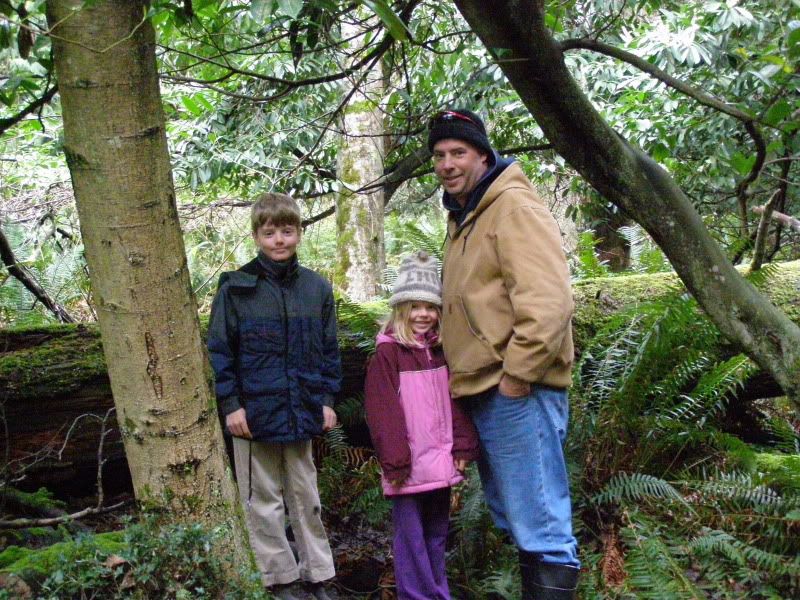 And then we headed home. It was a great week. Wish we could have stayed longer. One reason we love Blake Island is all the wildlife: