Rest of July 2010
After our 10 day sail, Scott had to return to work and the kids, Fathom, and I headed to Boise to visit my family. It was great seeing the family, but dealing with a new puppy in my parents house was a little stressful. They have an old cat that everyone was worried about, but I have to tell you.....I think the cat was fine:
He knew how to handle Fathom. Fathom loved everyone, of course: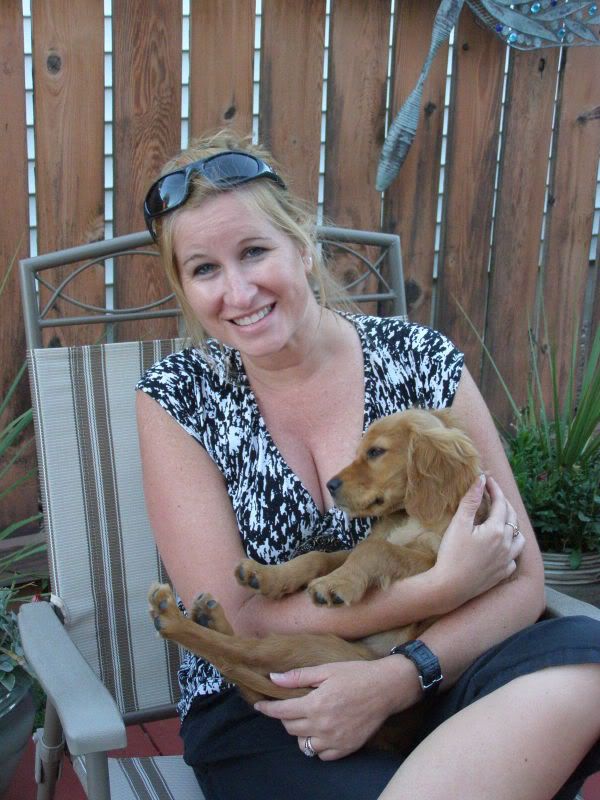 Especially if they were dealing with food: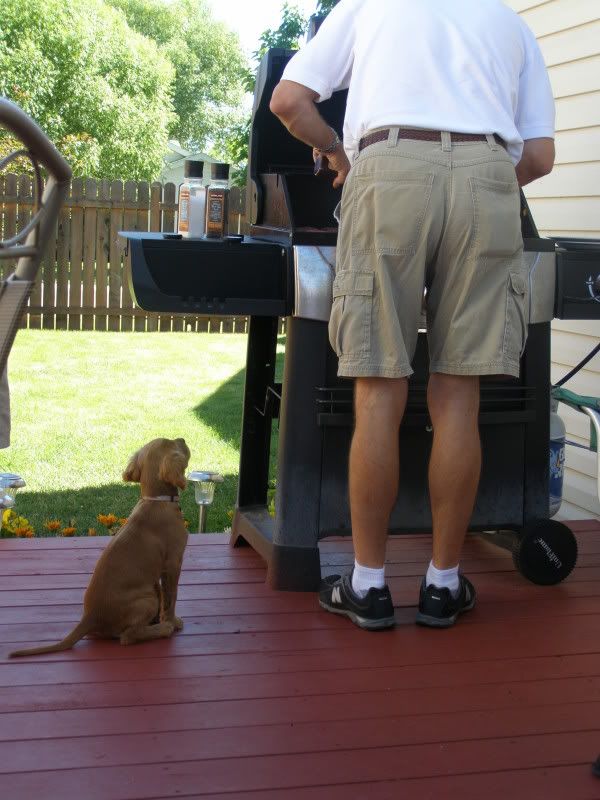 I was able to go wine tasting for the first time. We went to the Snake River Valley and had a great time. It was nice to have a little adult time after a week of dealing with puppies and kids. And always nice to hang with my dad, brother, and sister-in-law:
After getting home, we had a couple days before heading out cruising for 3 weeks. Scott put together an impromptu Birthday party for me, which was so wonderful. I'm so blessed to have such wonderful friends and neighbors: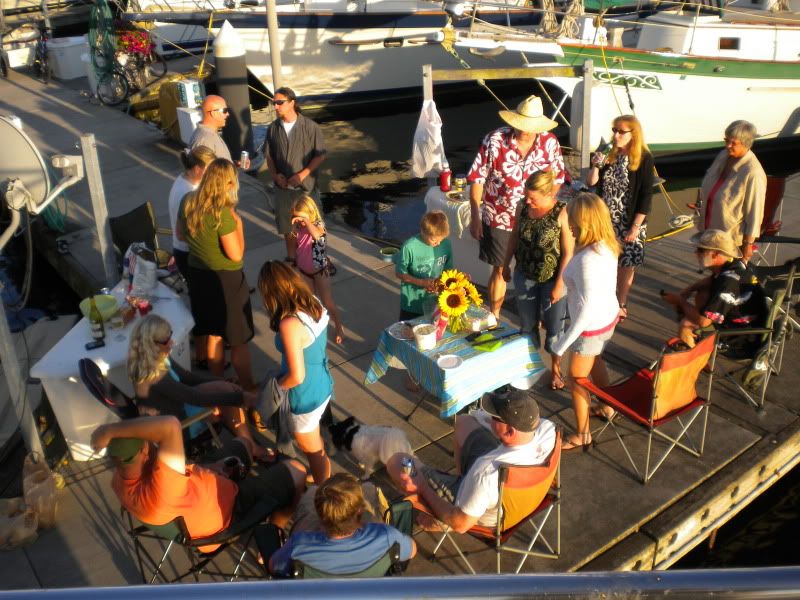 It was a fabulous time. We headed out the next day, but only went over to Port Madison due to our late departure. We just needed to get off the dock. The next morning we headed up to Cornet Bay. We actually got a little sailing in:
We pulled into Cornet Bay just in time to see the fog start rolling in:
We headed over to see our friends Big John and Trish and they offered the use of their small boat for exploring the islands around the next day. The kids were so excited. They have a fascination with Horse Power lately and couldn't believe we were going to be in a boat with 75 hp: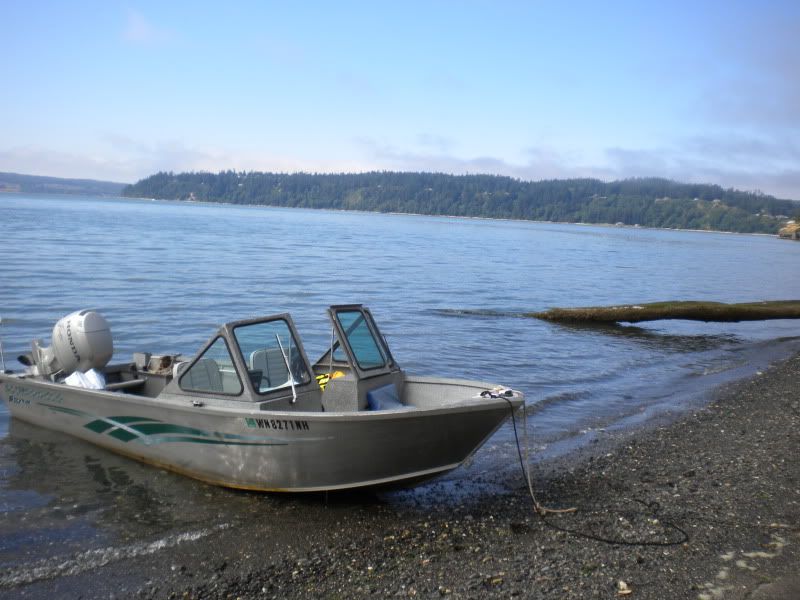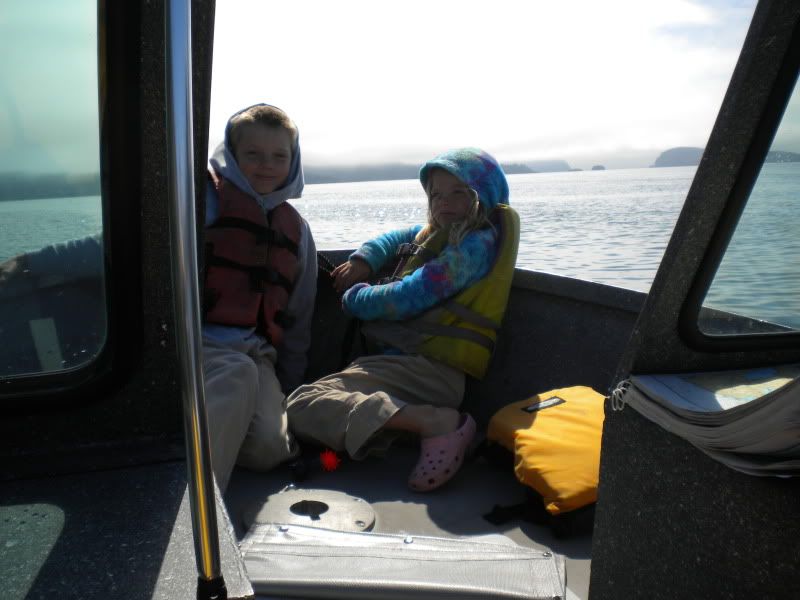 We had a great time exploring the islands. Deception Pass is such a beautiful area. We packed a picnic lunch and just enjoyed ourselves. We even found a fairy house (you'll have to look back at previous posts if you don't understand):
Fathom had a blast playing on the beaches and in the water. She definitely fits into this lifestyle. We headed back and spent some more time with John and Trish and even got a ride in one of John's beautiful classic cars. Wish we would have taken pictures of that. Oh well.
Next installment of our San Juan Cruise will be coming soon. We have over 650 pictures to go through.